Insurance company reveals vacation home rental horrors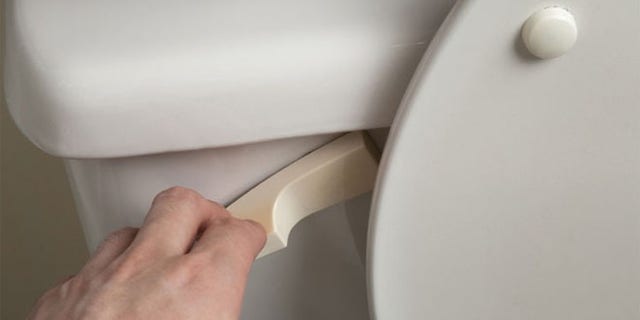 Ever wondered what people get up to when they rent a vacation home?
Schofields, a U.K. holiday home insurance provider, put together a list of some of the worst of guests' antics. According to the Daily Mail, some cringe-worthy acts include renters who left behind human waste because they misunderstood a sign that asked them not to flush items down the toilet, and a guest who stuffed raw meat into cracks in the pipes and kitchen cabinets.
Phil Schofield, spokesman for Schofields Holiday Home Insurance, said they conducted a survey asking home owners if departing renters had left anything usual behind. "We were interested in discovering some of the weirdest things found and discovered by holiday home owners and, as you can see by the list, there have been some pretty horrific things."
Horrific indeed. Check out the full list from the home owners here:
1. A guest in the U.K. filled a bathroom bin to the brim with human feces; took the sign "Don't Put Anything Down the Toilet" too literally.
2. A guest in France hid raw meat within a fitted kitchen unit (the guest in question had strategically removed plinths and kitchen units and placed raw meat within cracks and gaps in order to try and get their money back).
3. A guest in the U.S. had installed a satellite dish, fixed to the wall and complete with cabling and decoder, whilst staying in a holiday home.
4. A guest in France removed all the lava rocks from a gas BBQ and left a note for the holiday home owner stating 'some stupid idiot has put charcoal in your BBQ and it took us ages to clean it out'.
5. A guest in France had left feces covered towels, hidden under the bed and in the closet.
6. A guest in France had covered their windows with tin foil to apparently block out the sunlight, despite curtains and blinds being available.
7. A guest in Spain changed the electrical plugs on appliances (E.U. to U.K.).
8. A guest in the U.K. stole every other curtain hook in the entire property from the holiday home they were staying in.
9. A guest in the U.K. removed all the batteries from all the remotes, clocks and smoke alarms in the holiday home.
10. A guest in the U.K. turned up the heat to maximum and then opened all the windows before leaving.