Spirit Airlines is the most hated airline in the US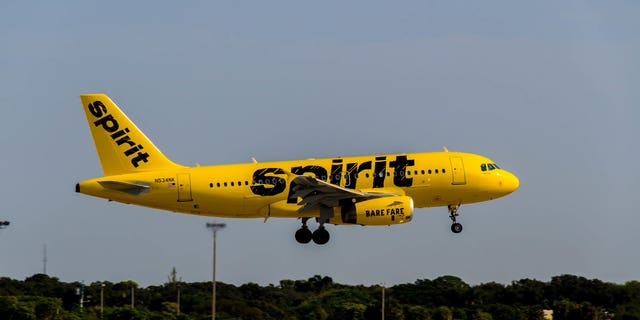 Spirit Airlines may offer some dirt cheap airfare deals but when it comes to pleasing passengers, the carrier ranks dead last.
The Miramar, Fl.-based company had the lowest score on this year's American Customer Satisfaction Index's travel report.
"They made big gains this year mostly because of price," David VanAmburg, managing director at ACSI, told CNN. "They don't spend the money on customer service."
Spirit is known for its no-frills fares which means tickets are competitively priced—sometimes as low as $30 for a one-way trip—but have no included amenities like inflight beverages. The airline also charges a fee for a second carry-on.
Spirit has also garnered some negative attention for its strict no-refund policy and routinely bumping customers, earning it low marks for poor customer service. The airline is currently facing a lawsuit from a group of women involved in a mid-flight brawl that they claim was fueled by alcohol served to them during the trip.
And in 2012, Spirit refused to refund the ticket of a former Marine dying of cancer after he failed to purchase a $14 ticket insurance option.
"There just wasn't a way we could do that without essentially cheating all the other customers at the airline," former Spirit CEO Ben Baldanza told FoxNews.com at the time.
Since then, the company had started making improvements and its overall performance rose 15 percent from its 2014 score.
Overall, customer satisfaction among all airlines jumped from 69 to 72 points out of a possible score of 100. It's the highest level since 1994 but travel is still one of the Index's lowest-performing industries. Many fliers noted lower airfares— as oil gets cheaper airlines have finally been passing on some of the savings to customers.
Customers also appear to appreciate inflight amenities of a bygone era. Last year, American Airlines and United Airlines recently brought back free snacks. United experienced a 13 percent increase in its score while American scored 9 percent higher than last year.
At the top of the list, JetBlue and Southwest ranked the highest among customers, each with scores of 80 points. Despite offering few extras, they came in much higher than the industry average of 72 points.
"Both carriers do a good job providing the level of services they do for the prices they offer," said VanAmburg.
Across the board, passengers are still feeling the squeeze but checking in has gotten better. Seat comfort received the lowest score from passengers at 67 while check-in ease ranked the highest at 81.
Here's how the top U.S. airlines ranked in 2015:
JetBlue Airways, 80
Southwest Airlines, 80
Alaska Airlines, 77
All Others, 74
American Airlines, 72
Delta Air Lines, 71
United Airlines, 68
Frontier Airlines, 66
Allegiant Air, 65
Spirit Airlines, 62