Southwest Airlines says it will no longer overbook flights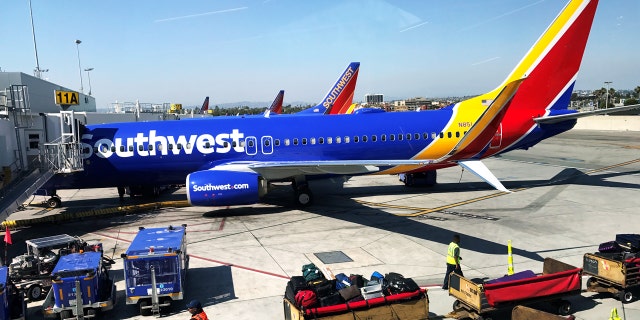 Following in the footsteps of fellow low-cost competitor JetBlue, Southwest Airlines said Thursday it will no longer overbook flights.
Gary Kelly, CEO of the Dallas-based carrier told CNBC, "I've made the decision — the company's made the decision — that we'll cease to overbook going forward."
He added "We're in the customer service business. The last thing that we wanna do is deny a customer their flight, so we're gonna work very hard to eliminate as many pain points to travel as possible."
BUMPED FROM A FLIGHT? HERE'S WHAT YOU NEED TO KNOW
Though the CEO did not give a specific timeline for when Southwest plans to stop the practice of overbooking entirely, Kelly indicated that they will be implementing the move "shortly."
The moves comes as airlines face renewed scrutiny over the routine practice of overbooking. The practice isn't illegal and many carriers routinely do it in order maximize the profits on each trip. Carrier expect that a certain percentage of fliers will cancel travel or decide not to show at the last minute.
FOLLOW US ON FACEBOOK FOR MORE FOX LIFESTYLE NEWS
According to the DOT, "When an oversale occurs, the Department of Transportation (DOT) requires airlines to ask people who aren't in a hurry to give up their seats voluntarily, in exchange for compensation. Those passengers bumped against their will are, with a few exceptions, entitled to compensation."