Sleep with sharks in an underwater Airbnb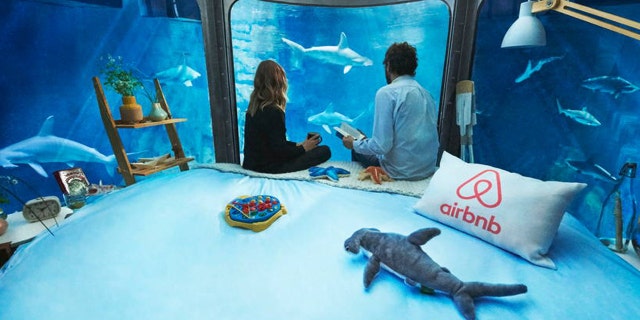 Thought swimming with the fishes was dangerous? Now you can sleep with the sharks.
Airbnb is offering a one-of-a-kind opportunity for people who really, really love Shark Week.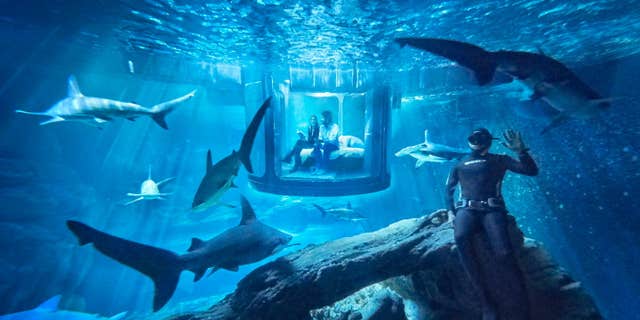 Three lucky winners and their guests will have the chance to spend a night submerged in the shark tank at the Paris aquarium. The cozy, submerged glass room offers 360-degree views of the aquatic life.
Founded in 1867 and located just in front of the iconic Eiffel Tower, the Aquarium de Paris is one of the oldest in the world.
But the trip isn't just about getting a good night's sleep. Fred Buyle, a world record-breaking freediver, underwater photographer, and shark enthusiast will welcome guests to the aquarium with a shark-tank dive. Then he'll take guests on a guided tour of the fish exhibits, providing an exclusive behind-the-scenes glimpse into the world of sharks.
You'll be sharing the cozy 800,000 gallon tank with 35 different sharks. Additional amenities include dinner and breakfast as well as bathroom basics like soap, toilet paper and shampoo.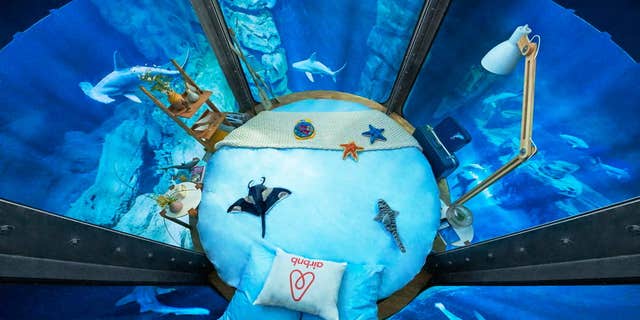 There are, of course, a few house rules. The listing warns that no selfies can be taken after dark since sharks are senstitive to light. And while thrillseekers might be tempted to try a little night-swimming, that's a big no-no.
"Avoid seeing Jaws before your sleepover. They're kinder than you think!" says the page.
There's no cost to enter and non-local contest winners will be flown to Paris for their underwater sleepover.
For your chance to win, simply apply through the listing by April 3, and explain why you're the perfect candidate for a shark sleepover. The aquatic overnights will take place on April 11, 12 or 13.