Six Flags bans selfie sticks at all theme park locations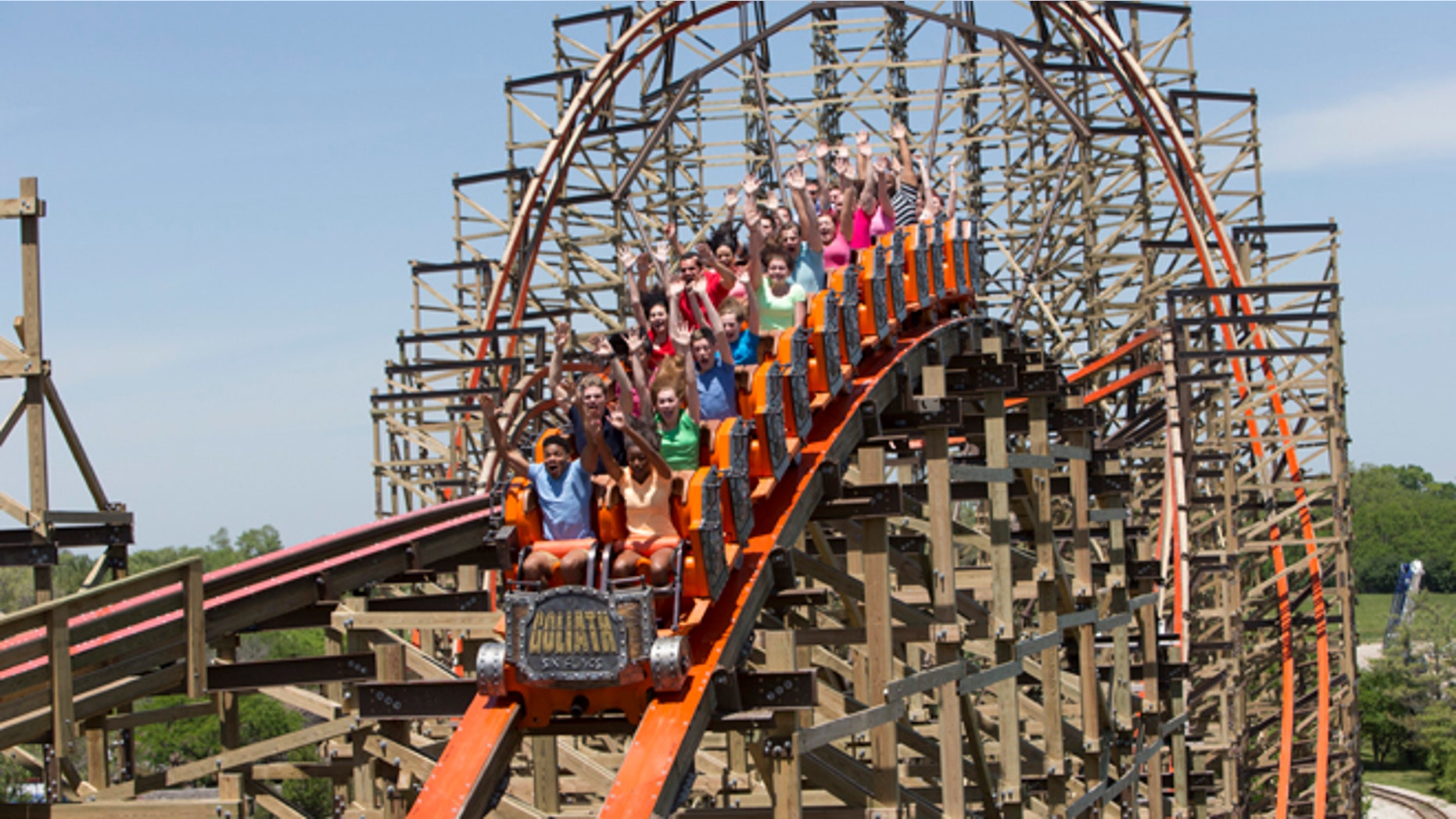 Six Flags has become the latest amusement park to ban selfie sticks at all of its locations.
The park first made the announcement via email to annual park passholders Wednesday, obtained by Theme Park Insider:
"Nothing is more important to us than your safety. After careful review we've decided to prohibit selfie sticks, monopods, and similar devices at all Six Flags theme and water parks effective immediately. Guests who bring selfie sticks to the park will be asked to store them in their cars during their visit. We apologize for any inconvenience this causes, and thank you for helping us keep Six Flags among the safest theme parks in the world!"
The announcement was also made official on various park websites. Selfie sticks have now been added to the "Prohibited Items" list on the policy page—appearing alongside contraband such as pepper spray, explosives, knives and glass bottles.
The move comes just weeks after Disney announced that selfie sicks would be banned from its parks, citing the popular tech item as a "growing safety concern for both our guests and cast." Disney still allows monopods and collapsible tripods on park grounds.
Universal theme parks and resorts ban selfie sticks on park rides and attractions but the company has not yet issued a park wide ban for any of its locations.
Many popular tourist destinations and events across the world have already banned selfie sticks including Metropolitan Museum of Art, Lollapalooza, the Kentucky Derby and Wimbledon.