A shirtless man was arrested after scaling a fence at Los Angeles International Airport and running up to a plane preparing for takeoff Saturday, officials said.
A pilot on a Southwest Airlines plane reported a man walking on a runway around 7:48 p.m. who then approached the landing gear of the aircraft, LAX police spokesman Rob Pedregon told KTLA.
"Shortly thereafter, an alarm went off in the cockpit," Pedregon said.
The pilot of the Southwest Airlines flight saw the man pull a fire extinguisher from the plane's wheel well before trying to go back to the gate area, police told KTLA
The man then tried to run back toward the airport fence before he was taken into custody by police.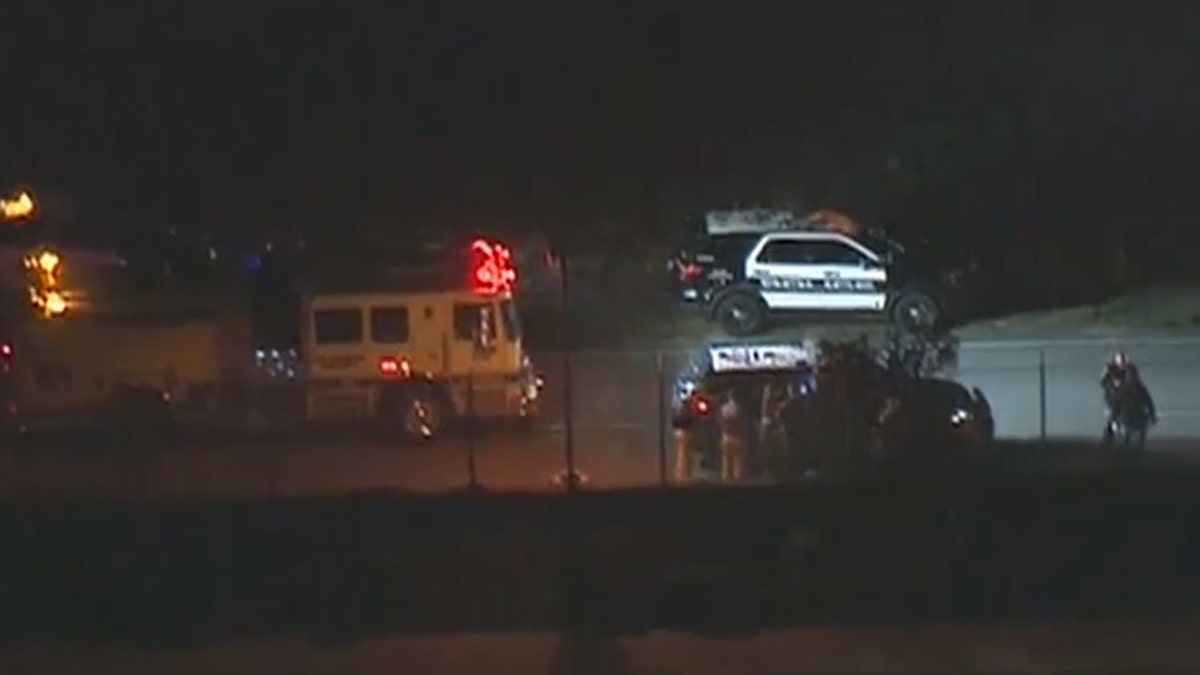 A police K-9 bit the suspect as officers were attempting to arrest him, ABC7 reported.
The man, who was not identified by police, will be charged with trespassing and felony vandalism, according to CBSLA.
SPIRIT AIRLINES EMPLOYEE TOLD STUDENT TO FLUSH EMOTIONAL SUPPORT HAMSTER DOWN THE TOILET, STUDENT ALLEGES
The incident caused some flights to be delayed for up to 30 minutes before authorities cleared the scene.
The Southwest plane was brought back to the gate, and passengers were placed on a different aircraft to continue their trip to Sacramento.
LAX is the nation's second-busiest airport in terms of passenger numbers, according to the Federal Aviation Administration. In 2016, more than 39 million passengers boarded flights at the airport in 2016, according to FAA data.