Security breach causes evacuation, 2 hour delay at San Jose airport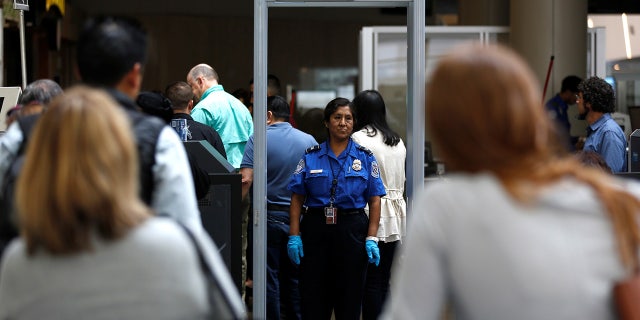 Saturday afternoon, the Mineta San Jose International Airport encountered a potential security breach that led to a terminal-wide evacuation.
The "security-related incident," as the airport said on Twitter, was caused by improperly screened luggage that made its way into Terminal A, prompting authorities to rescreen every passenger – and their luggage – that had come into the terminal.
JETBLUE FLIGHT CUT SHORT AFTER CREW MEMBERS BECAME ILL
In a statement from The Mercury News, TSA spokeswoman Carrie Harman said that workers from an unspecified airline "failed to properly secure some baggage after it had been screened by TSA." Thus creating concern that prohibited items had been carried into Mineta San Jose's Terminal A.
The airport said more than 300 passengers and employees needed to be rescreened following the banned baggage that had been "inadvertently brought into" the terminal.
Despite the large amount of passengers and employees, the entire security check process took about 30 minutes, according to the airport. However, the whole ordeal did cause up to two-hour delays for departing and arriving flights – including up to ten airlines – and created a bit of chaos in the airport itself. Some onlookers posted photos of the outrageously long lines of people waiting to be checked or rechecked.
FOLLOW US ON FACEBOOK FOR MORE FOX LIFESTYLE NEWS
In addition to the rescreening procedure, Harman said that "as a precaution, TSA cleared and swept Terminal A with negative findings."
About two hours after the original tweet informing the public of the the security scare, the airport posted that all was back to normal, stating:
"We appreciate our customers' patience and apologize for any inconvenience as we ensured their safety and security in Terminal A today."