Secluded villas that will turn any vacation into the ultimate escape
Break away from whatever is stressing you out at these beautifully isolated villa rentals in Greece, Spain, Scotland, Costa Rica, and more.
1. Courrour Lodge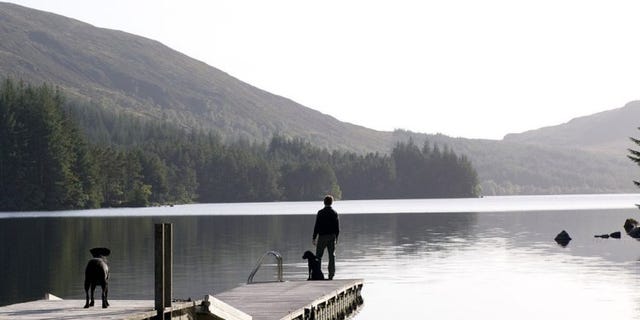 Fort William, Inverness, Scotland, UK
Isolated 11 miles from the main road on a 60,000-acre estate, the Courrour Lodge has seven double bedrooms each with en-suite bathrooms, plus a children's bunkroom that sleeps 14 (which brings the lodge's total sleeping spots to 30). When you're not sleeping, you can hang out in the library, office, game room, sauna, or gym—and for the more outdoorsy guests there's fishing, mountain biking, hill walking, canoeing, rowing, motor boating, and pony trekking on one of the estate's 16 Icelandic mountain ponies.
Pricing upon request
2. Don Quijote House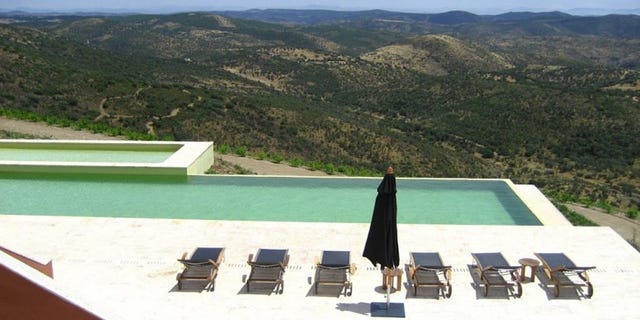 Castellar de Santiago in the Castile-La Mancha Region of Spain
You'll definitely feel distanced from all the world's rabble when you land on this estate's private runway, then stroll around its sprawling 61,000 acres outside or 16 bedrooms inside. A full staff is on hand to help you whether you want to lounge around or try your hand at pheasant hunting, clay pigeon shooting, or horseback riding.
From $15,000 per night
3. Cottars Homestead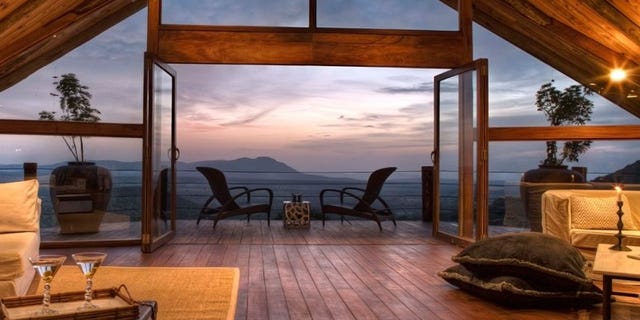 Masai Mara, Kenya
Located 60 miles from the nearest town of Narok on the remote hills of Kenya on a private game concession, this homestead (more than 10,000 square feet) has five bedrooms, a kitchen staff, private security guards, and housekeeping. Guests can also participate in guided day and night game drives, swimming, and fishing, and then relax their muscles with the help of the villa's very own masseuse.
From $4,300–$5,400 per night for up to ten guests
4. Villa Skykamia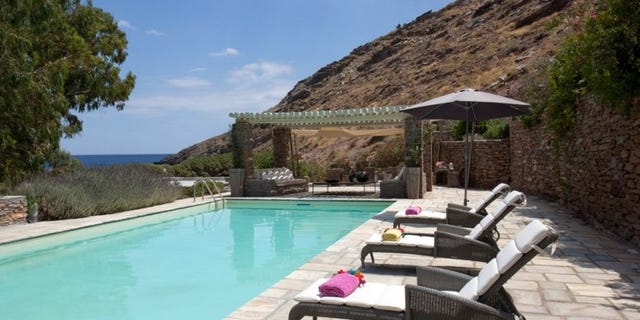 Kea (Tzia) Greece
The only property in sight within seven miles, this villa offers six bedrooms with large terraces and direct access to a private beach. Need more? How about a private pool, a private chef, and a host.
Pricing upon request
5. Schloss Salzburg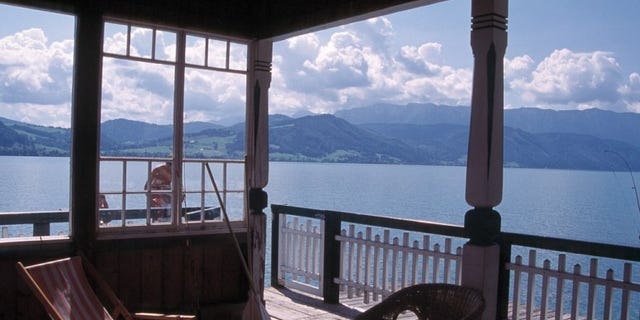 Next to the village of St. Georgen in Attergau
Built in 1750, this 8,000-acre estate is set in the rolling hills of the Austrian countryside with a background of snow-capped mountains. It has been owned by the same family of aristocrats since 1870 and is currently inhabited by the fourth generation. You could fit a few generations of your own family here too: The Schloss has nine double bedrooms and one single bedroom, a piano room, a tea salon, and a library, and is fully staffed for all cleaning and cooking needs.
From €39,000 ($53,000) per week
See more villas at Conde Nast Traveler
More from Conde Nast Traveler
The Best Fall Foliage in the U.S.
One of these Photos Will Win a $25K Prize
Expert Tips to Avoid a Missed-Flight Nightmare