Santa Claus passes airport security check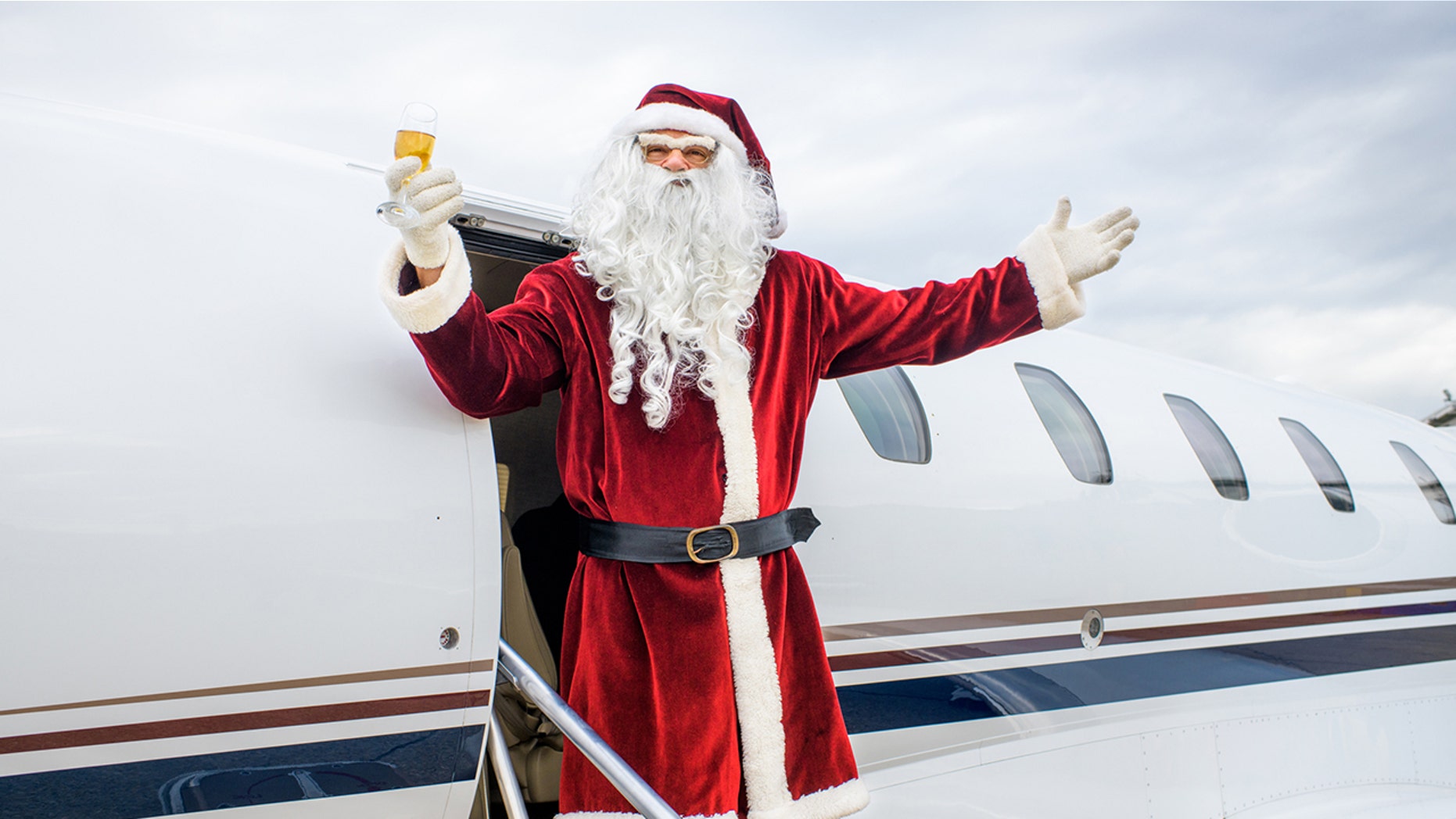 Traveling during the holidays can be stressful, but even Santa Claus is dealing with the headaches of making his way through airport security.
At Gatwick Airport in England, Santa was stopped Tuesday by security screeners as he made his way through a checkpoint with his bag full of presents. The orchestrated search was part of the famous pilot's maiden flight onboard an easyJet Airbus A320.
Santa, who boasts a 1,700-year flying career, is helping easyJet usher in the holiday season by being a special passenger on more than 100 flights across Europe over the festive period.
In total, Santa will meet an estimated 20,000 passengers in advance of Christmas Day.
To celebrate the holiday flights, easyJet attendants and employees rigged a plane with hidden cameras to capture the reactions of children onboard Santa's maiden flight. Once everyone was seated, Mr. Claus made an announcement over the public address system and surprised the passengers with presents.
"We fly millions of people home or on holiday over the Christmas period and we want to get the festive feeling started on board," easyJet head of cabin crew Tina Milton said in a statement. "We have hired the world's most famous pilot to fly on over 100 selected flights and give over 20,000 passengers an incredible surprise."