San Diego SeaWorld ride malfunctions in heavy winds, stranding 16 for hours
More than a dozen guests wound up trapped on a gondola ride at SeaWorld in San Diego on a Monday after an "unusual gust of significant wind" caused the ride to shut down.
The Bayside Skyride stopped functioning after wind tripped a circuit breaker around 7:22 p.m., San Diego police told FOX5.
Jonathan Sherr, who was on the ride, told NBC7 the wind "just started rocking the cart."
"I looked up at the cable, and right when I was looking up at the cable shaking violently, we just stopped," he told the television station.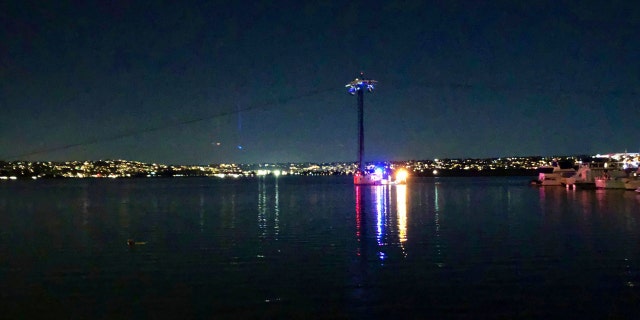 HOT AIR BALLOON CARRYING 10 CRASHES IN CALIFORNIA, FIRE OFFICIAL SAYS
A total of 16 riders were stuck in five gondolas, some of which were suspended above Mission Bay. Of the guests on the ride, seven were children, including one baby, FOX5 reported.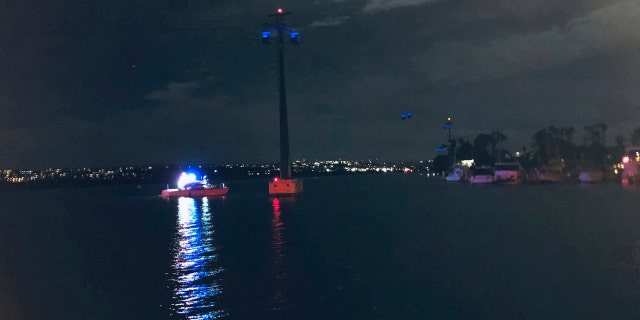 The San Diego Fire Department said in a series of posts on Twitter that some people had to be lowered by harnesses and rescued by San Diego Lifeguards boats.
The rescue was completed by 11 p.m. and no injuries were reported, fire officials said.
"All 16 persons trapped in the gondola ride are safe on the ground," the fire department said. "Great job by our Technical Rescue Team firefighters, @SDLifeguards & support staff."
COLORADO AVALANCHE KILLS 2 BACKCOUNTRY SKIERS IN AREA KNOWN AS 'DEATH PASS'
The National Weather Service says it was about 49 degrees in San Diego at the time.
CLICK HERE FOR THE FOX NEWS APP
SeaWorld told Fox News in a statement the gondolas had blankets on board, and evacuations were conducted in accordance with "highest safety standards."
"Guest safety is our top priority," SeaWorld said in a statement. "Once our guests are cared for, we will conduct a thorough inspection of the ride prior to re-opening. We apologize for the inconvenience this has caused the guests."
The Associated Press contributed to this report.