Sail away on a floating hotel suite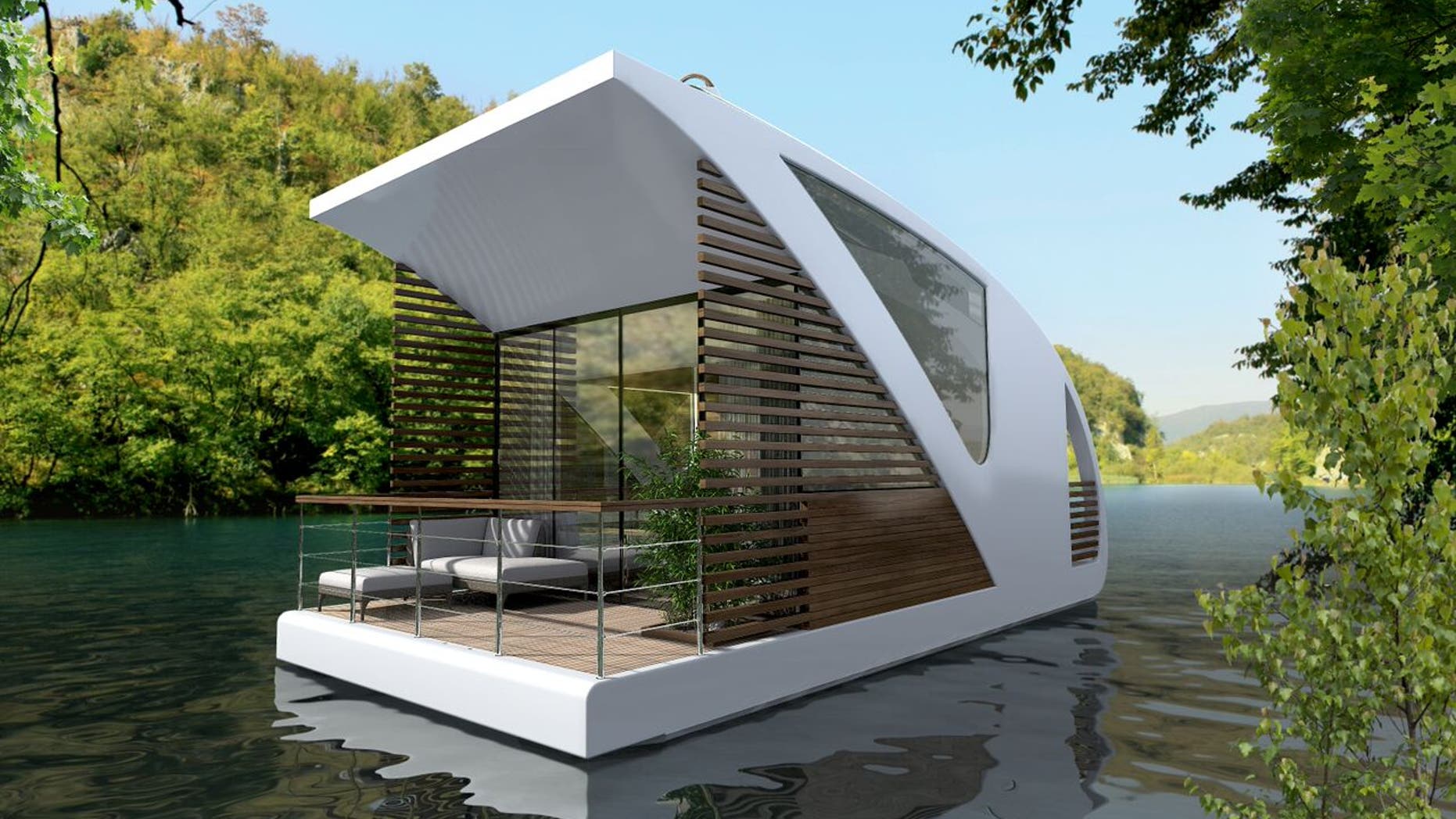 Take a cruise or stay in a fancy hotel?
Thanks to an innovative design from Serbian architecture and design firm Salt & Water, travelers of the future may not have to chose.
The "Floating Hotel with Catamaran Apartments" -- recently named a winner at the prestigious Millennium Yacht Design Awards in Italy--  allows passengers to enjoy the luxuries of a modern hotel with the adventure of floating down a river.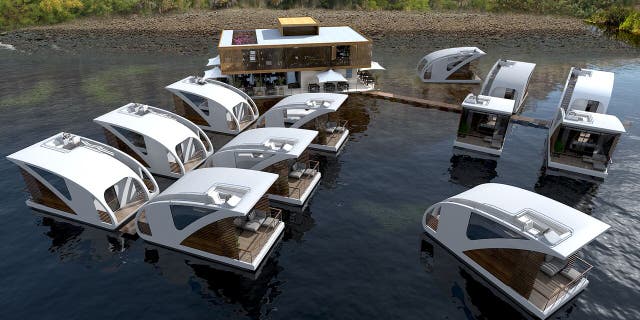 The innovative design features a floating central base with multiple mini suites that can detach from the hotel dock to cruise to smaller waterways and rivers that can not be accessed by traditional ships and larger vessels.
"The whole concept is designed with the possibility of customization, so we can design a dock and main floating construction to fulfill clients' needs," designer Svetlana Mojic told FoxNews.com via e-mail.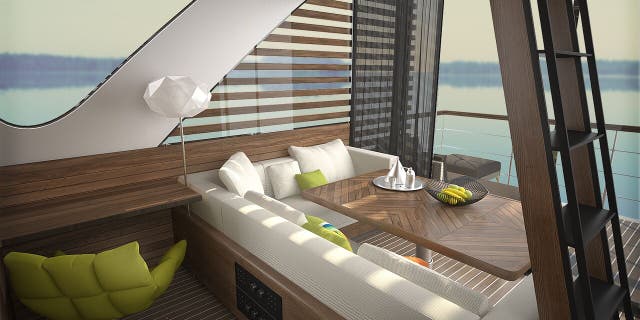 "There is also the possibility of having smaller stations for charging batteries or emptying waste, so guests can enjoy longer autonomy cruising through  the smaller channels."
Each individual catamaran consists of an outdoor deck, interior family room, a bathroom, storage closets, and sleeping areas that can accommodate up to four passengers. Guests can take a dip off the deck or enjoy other water activities like fishing or tubing.
Mojic says one of the most important aspects of the design is the ability to get in touch with nature.
"The unusual shape was developed as a result of our intended goal to create a small vessel that can navigate slow speeds," Mojic explained. "And with plenty of windows, you have uninterrupted view of the nature around."