Runaway 7-year-old girl boarded flight without ticket before spotted by crew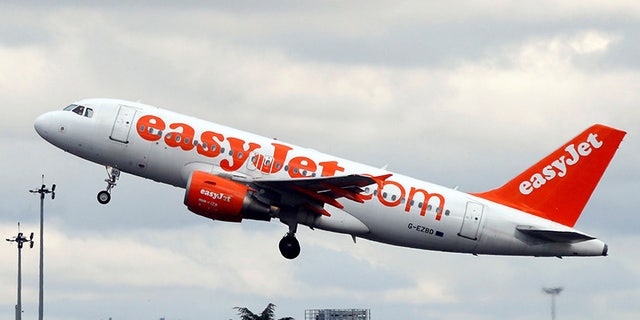 A 7-year-old girl who got away from her parents at a train station in Geneva nearly succeeded in boarding a flight without a ticket.
The little girl made it past security checks by taking "advantage of her small size" and pretended to be with a group of adults boarding an EasyJet flight at the Geneva Airport, police said. She was able to slip through a gap large enough for a small child.
A flight attendant luckily spotted the girl before the plane took off for Corsica, Sky News reported.
STRANGERS ON DELTA FLIGHT PERFORMED SEX ACT IN THEIR SEATS, OFFICIALS SAY
Police said the bizarre incident, which they admitted could have been much more serious, was the child's second attempt to get on a flight the same day.
Airport footage shows the little girl initially turned away after she tried to follow crew members onto an Air France flight.
The airline had notified EasyJet about the incident. The low-cost airline handed her over to the police.
Authorities said the girl slipped away from her parents at a railway station in Geneva before catching a train to the airport.
Airport spokesman Bernard Stampfli said the incident was "eminently regrettable" and that security checks are being enhanced to ensure all children are accompanied by adults.
FOLLOW US ON FACEBOOK FOR MORE FOX LIFESTYLE NEWS
EasyJet acknowledged that the "unaccompanied child" had incorrectly boarded one of its flights and that an investigation had been launched.
"EasyJet works closely with all of our airports to ensure the safety and security of all passengers and staff," the statement read, according to The Sun. "The safety and well-being of our passengers and crew is always EasyJet's number one priority."