Romantic gesture at Zurich Airport ends in fainting, big bill for travelers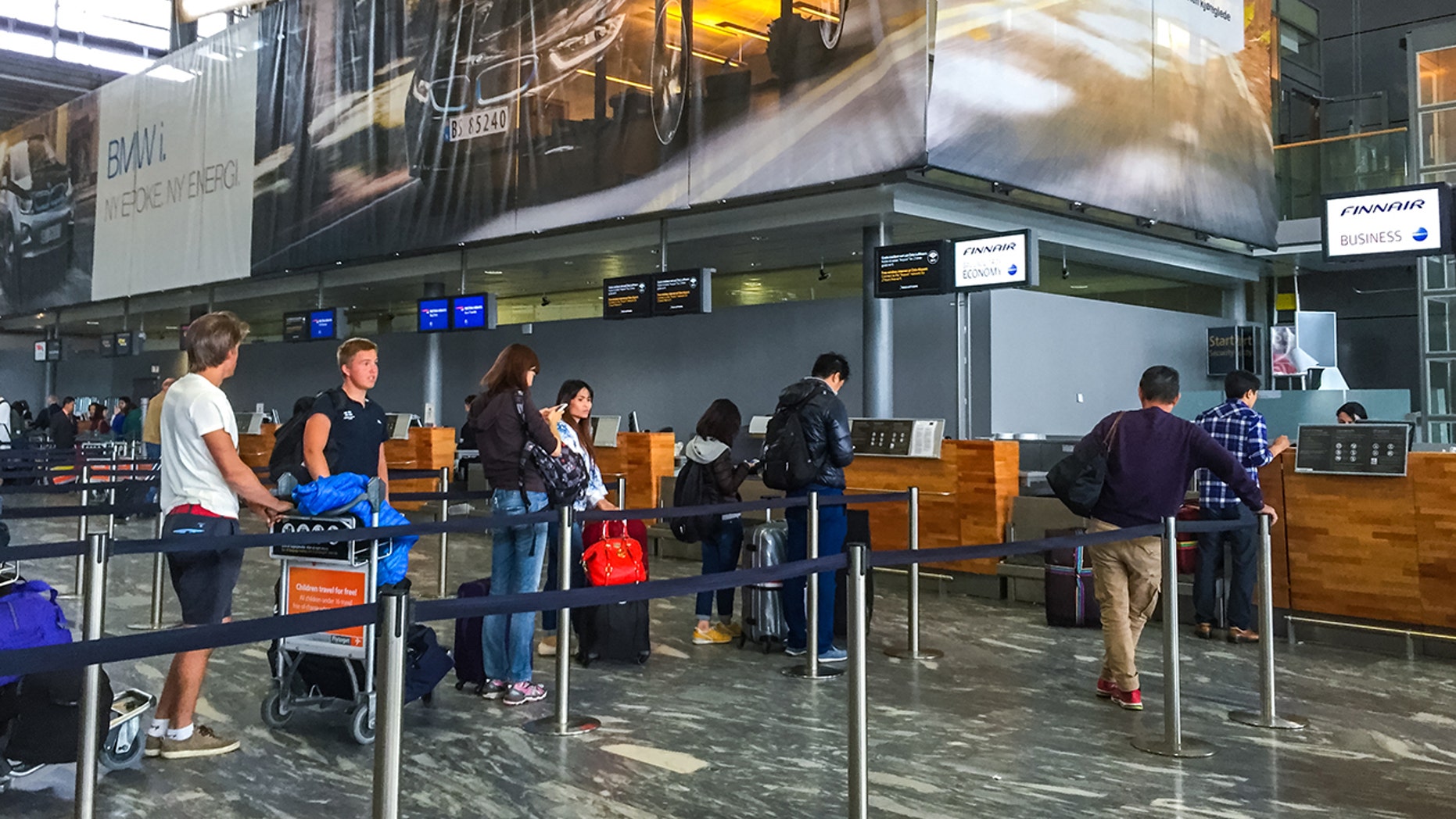 One man's romantic gesture turned into an expensive nightmare for three passengers at Zurich Airport in Switzerland.
The unnamed man was booking tickets for himself and two other people to Japan on Finnair airlines and decided to include a special message for his beloved on her ticket.
TRAVELER CHARGED EXTRA BOOKING FEE FOR HAVING A LONG LAST NAME
The Swiss man, who is of Thai descent, wrote the Thai nickname "duang" – equivalent to sweetheart – on her boarding pass, between the woman's first and last names, Swiss news site Tages Anzeiger reported.
The loving middle name, however, caused some problems with the airline staff upon arrival and the woman was informed she could not check in because the name on her ticket did not match the one on her passport.
The situation quickly got worse for the group who were then told the woman's name could not be changed on such short notice and she would have to buy a new ticket for a flight the following day.
Originally the two people traveling with the woman decided to go on with their scheduled flight and then meet her in Japan the next day. However, delays at the check-in counter caused the two other travelers to miss their flight and forced them to each rebook their trips to Asia, the Swiss site reported.
The traveling snafu proved to be too much for the woman, who fainted at the check-in counter.
Ambulance staff came to her aid and she quickly recovered without injury, The Local reported.
FOLLOW US ON FACEBOOK FOR MORE FOX LIFESTYLE NEWS
Boarding passes must match the names on a passport or identification card exactly in order board a flight, experts point out.