From a traditional whitewashed Greek villa to a modernist retreat in Corsica, France, find your dream destination in our roundup of extraordinary Mediterranean vacation properties for rent.
1. LA CROIX-VALMER, FRANCE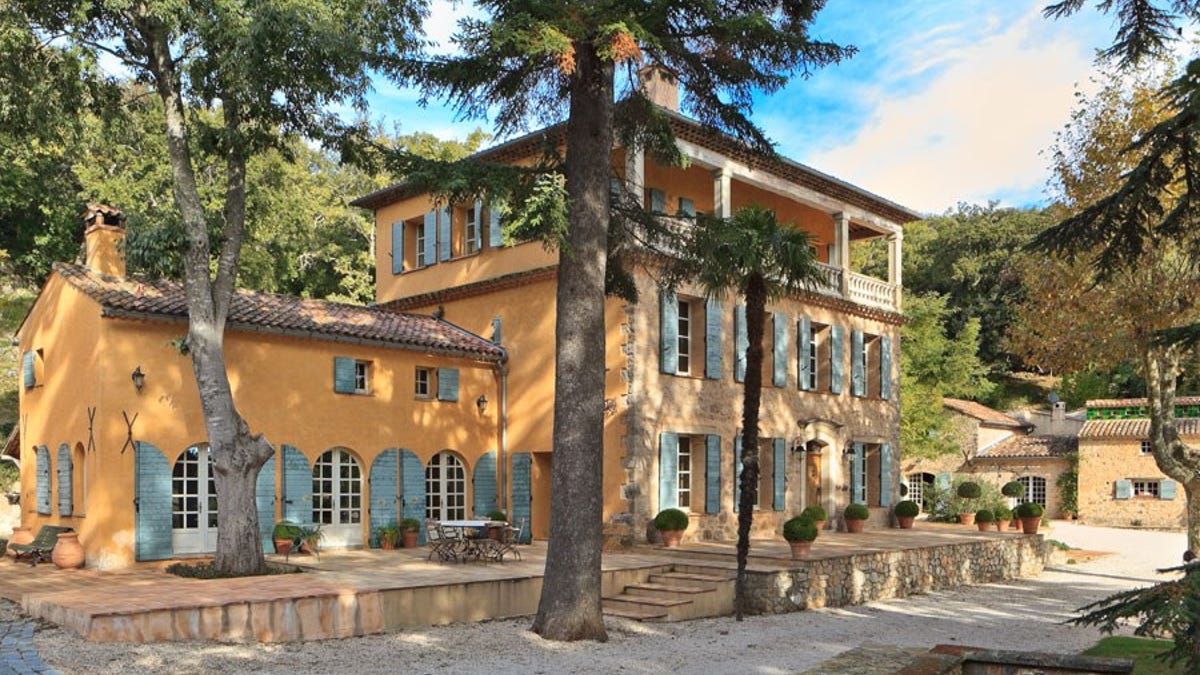 STATS
5 BEDROOMS
6 BATHS
4,100 SQ. FT.
PRICE UPON REQUEST
PEDIGREE: The heart of this peaceful woodland hamlet—located in the hills of the countryside—is a charming 19th-century Provençal-style house. Recently renovated, the ochre-color stone villa features chic modernist interiors, with an impressive collection of French and Italian midcentury furniture from the likes of Charlotte Perriand and Gio Ponti.
PROPERTY VALUES: Encompassing over 120 forested acres overlooking the island of Port Cros, the grounds are filled with oak trees, cypresses, cedars, and lavender; outbuildings include a large poolhouse, a stone cottage, a gazebo, and a chapel.
TALKING POINT: In 2007 an ancient bergerie, or sheepfold, was transformed into a contemporary wood-planked guesthouse.
CONTACT: Unique Properties & Events; 011-44-20-7788-7815, uniquepropertiesandevents.com
2. MYKONOS, GREECE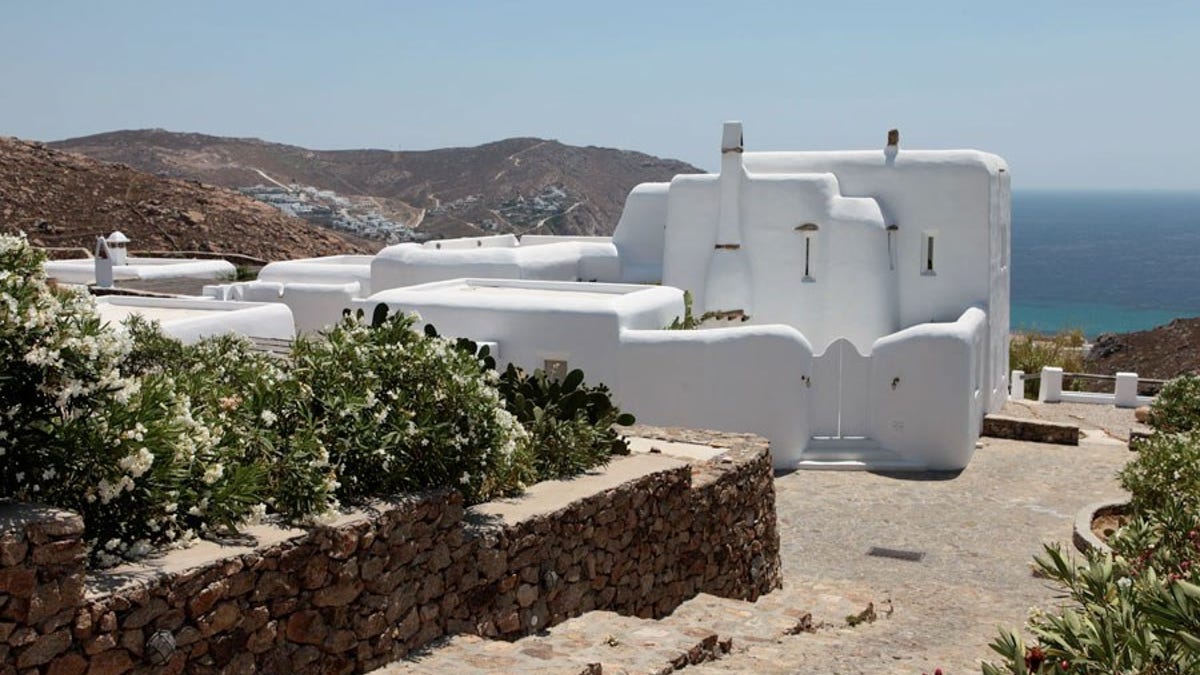 STATS
6 BEDROOMS
6 BATHS
4,300 SQ. FT.
FROM $13,000 PER WEEK
PEDIGREE: Dubbed Infinity—perhaps alluding to its endless water views—this quintessential Cycladic-style residence sits on a hill overlooking Agrari Bay and Naxos Island. Completed in 2002, the home boasts graceful country interiors by Italian decorator Fiorella Bigontina, who cast the rooms in different shades of whites and pastels and furnished them with elegant antiques.
PROPERTY VALUES: Just a quick drive from the sea, the site has a swimming pool with an adjacent pergola and bar, as well as a freestanding garden guest suite.
TALKING POINT: A thatch-roofed dining terrace features an authentic Greek barbecue and a spacious dining table, making it the perfect spot for alfresco entertaining.
CONTACT: Aqualiving-Mykonos Finest Villas; 011-44-207-060-6244, mykonosvillas.com
3. CAPRI, ITALY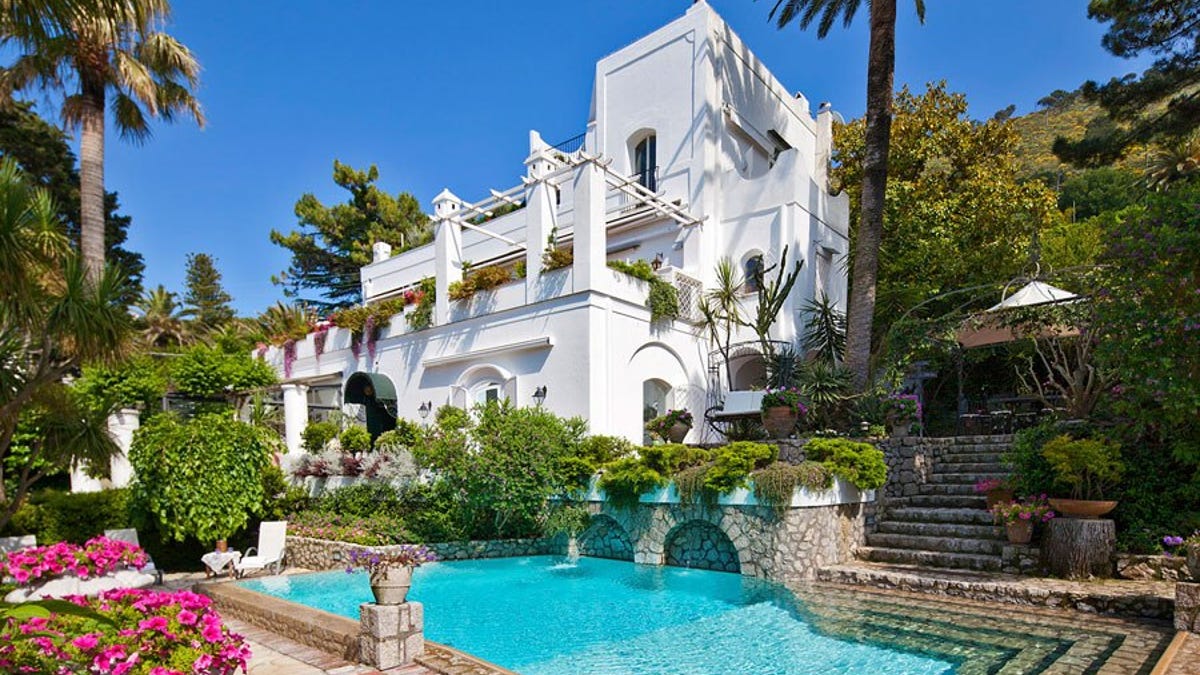 STATS
7 BEDROOMS
8.5 BATHS
5,400 SQ. FT.
FROM $46,000 PER WEEK
PEDIGREE: In 2003, owner Anna Maria Coronato transformed this 19th-century nobleman's retreat into an intimate seven-room estate called Villa Le Scale. The edifice's exquisite pearl-white interiors are filled with items from Coronato's personal collection, including museum-worthy paintings, antiques, and objets d'art.
PROPERTY VALUES: The 20-acre site features colorful tiered gardens, a peacock-blue swimming pool, and a picturesque terrace where meals are overseen by a top-notch chef.
TALKING POINT: The villa's well-connected manager can help guests with everything from finding the best cobbler for made-to-measure sandals to securing reservations for secret restaurants in private residences.
CONTACT: Villa Le Scale; 011-39-081-838-2796, villalescale.com
4. MAJORCA, SPAIN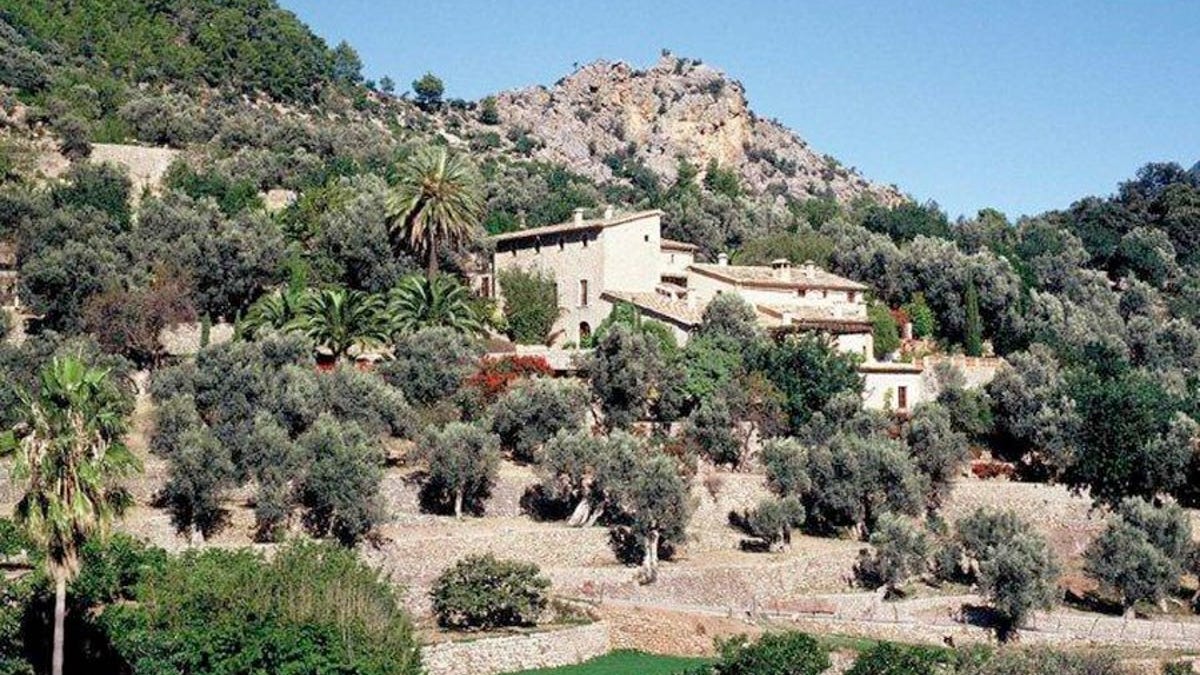 STATS
9 BEDROOMS
7 BATHS
17,200 SQ. FT.
FROM $18,000 PER WEEK
PEDIGREE: Originally built in 1681, this impressive stone house, named Isla del Mar, was transformed into a two-level estate by German architect Axel Ball in 2000. The dwelling surrounds a traditional Spanish courtyard, and the expansive rooms boast rustic beamed ceilings and a carefully curated mix of Majorcan antiques and contemporary furnishings.
PROPERTY VALUES: Located in Sὀller, a historic village accessed via a train that passes through the mountains as well as a century-old wood tram, the home is situated on 60 acres, with a swimming pool and a red-clay tennis court.
TALKING POINT: The property's original olive press, dating from the 1680s, has been preserved and sits beside the table in the dining room.
CONTACT: El Sol Villas; 610-687-9066, elsolvillas.com
5. LA PRADET, FRANCE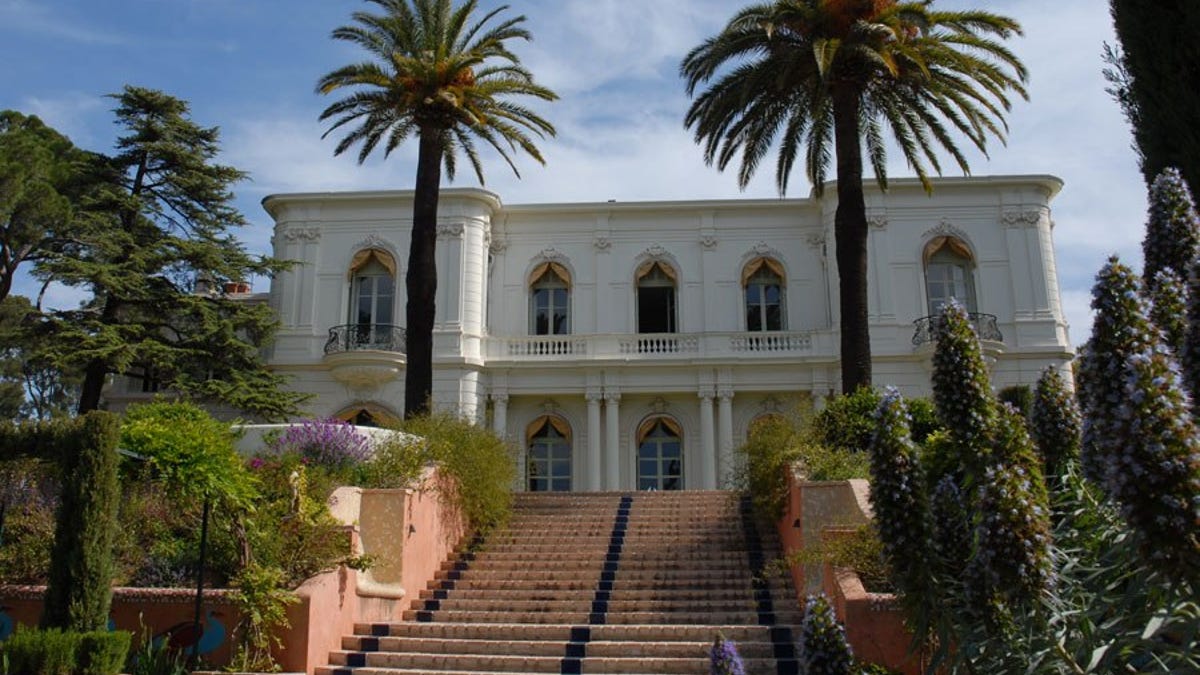 STATS
10 BEDROOMS
12 BATHS
20,250 SQ. FT.
FROM $62,000 PER WEEK
PEDIGREE: This magnificent Belle Epoque mansion—built in 1899 for a steel-industry magnate—is the work of celebrated Danish architect Hans-Georg Tersling. Abandoned after the Second World War, the estate was recently discovered by interior designer Patrice Nourissat, who bought the home and carefully restored it. Among the resurrected details are intricate woodcarvings, elaborate ceiling cornices, and impressive ironwork.
PROPERTY VALUES: On the six-acre grounds are a swimming pool, numerous outbuildings, and ornamental ponds, as well as a picturesque walking path that winds through formal gardens down to a private rocky beach.
TALKING POINT: One of the residence's most remarkable features is its majestic entrance hall, a fantasy of pink and white marble, with a grand double staircase crowned by an exquisite frescoed ceiling.
CONTACT: Villas and Apartments Abroad; 212-213-6435, vaanyc.com
See more Riviera rentals at Architectural Digest
More from Architectural Digest
High-Design Treehouses

Gorgeous Celebrity Pools
Brooke Shields' Manhattan Townhouse