Richard Branson scheduled to be flight attendant on rival airline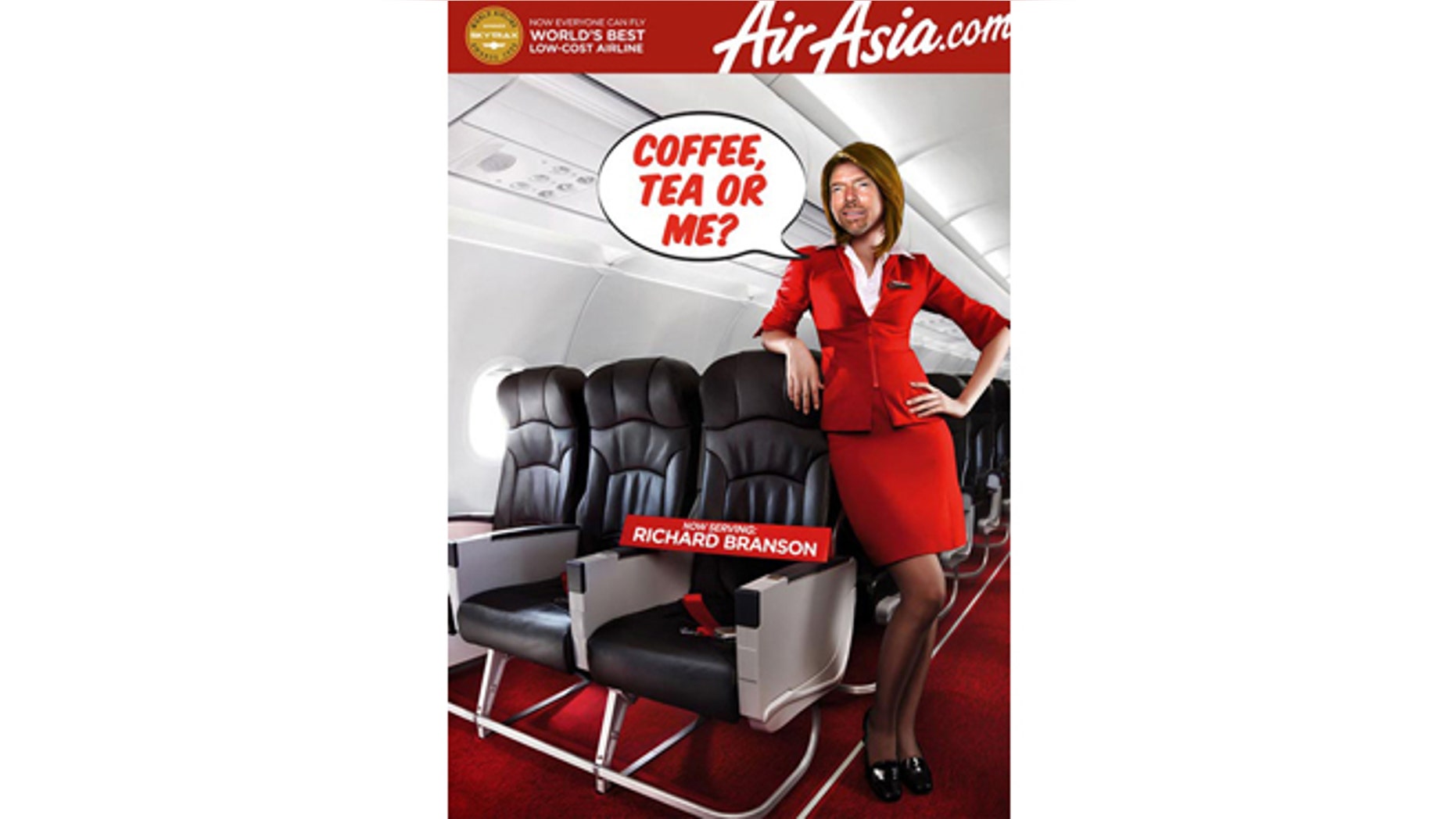 Sir Richard Branson is at it again. Branson, owner of Virgin Atlantic and Virgin Racing Formula One team, is famous for his wild publicity stunts, but his latest stunt may be the craziest yet.
The loser in a bet between two airline bosses, Branson will be flying the friendly skies dressed as a female flight attendant on AirAsia's first flight D7-237 from Perth to Kuala Lumpur.
Two years ago Branson and Tony Fernandes, owner of AirAsia X and Lotus Racing, made a wager that whichever boss's racing team finished lowest in the 2010 racing championships would have to don the flight attendant regalia of the rival company.
Both teams ended the season with zero points, but Fernandes' Lotus F1 team outplaced Branson's Virgin Racing by securing better race finishing positions.
Two years later, Branson will finally fulfill his end of the deal. He has agreed to serve passengers, dressed as a female flight attendant, on AirAsia X's flight D7 237 from Perth to Kuala Lumpur on May 12.
"The day of reckoning for Sir Richard has finally arrived," Fernandes told the Daily Mail. "As an AirAsia X's flight attendant, he has to comply with our grooming standards and that includes shaving his legs, donning high heels, putting on some makeup and slipping into the AirAsia's famous red uniform."
Tickets for the flight can be booked online at www.airasia.com from April 8 to May 12 (or until seats are sold out).
Fares will cost from $400 one way, and $100 from each sale will be donated to the Starlight Children's Foundation in Australia.