Rental cars: the power to choose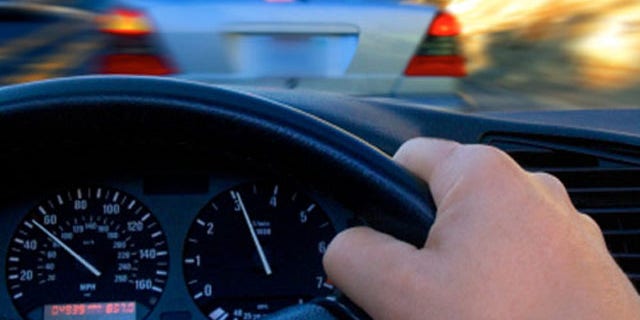 NEWYou can now listen to Fox News articles!
When it comes to renting a car, there are some people who'd be perfectly happy with little more than a cardboard box and four wheels if it got them where they were going. But others have specific preferences about make, model, color and the condition of the vehicle.
If you fall in into the cardboard box camp, you can probably stop reading now, but if you'd like to find out how to have a choice in vehicle selection when it comes to your next rental, then read on.
The New Gold Choice
Hertz loves the color Gold. They have Hertz #1 Gold Club as the as the upper tier of their frequent renter program, Gold Plus Rewards, Gold Family program, and now their newest program—Gold Choice. This recently launched program is an interesting hybrid between their traditional "your assigned vehicle will be waiting for you" model, and a new "freedom to choose something different on the spot" option.
Here's how it works: Assuming you're a member of Hertz #1 Gold Club (free to join right now), you enter your membership ID when booking your next rental on-line. A few hours before you're scheduled to pick up your rental, a Hertz representative will pick out a vehicle for you in the class that you booked. They'll put it in a numbered space, and record that space on their Gold Board at most major locations.
When you arrive at the rental location, you simply look up your name on the board, find the parking stall number of your car, hop in (the keys are inside), and head to the exit. A quick flash of your driver's license on your way out, and you can be underway in less than five minutes.
This process probably sounds familiar to existing Hertz members, but what happens if you get to your assigned vehicle and you simply can't stand that make/model, or maybe you like the convenience of Hertz's Gold service, but are less enamored of a gold colored car.
Well, with this new program you have options. As you're heading into the parking area, you'll see a new Gold Choice area where a number of alternate vehicle choices will be parked. These are vehicles that you can swap out for the one that Hertz previously assigned you. If you find something you like better, just hop in that, and drive to the exit gate. Your rental agreement will be printed at the exit gate to reflect the new vehicle.
There are however a few caveats. First off, you'll need to rent a midsize (intermediate) car or higher in order to qualify for the power to choose. Second, there are actually two distinct sections in the new Gold Choice area. One is for the free upgrades, while another is for specialty vehicles ("Gold Choice Upgrade area").
Before you get yourself all worked up that there's a new Camaro SS sitting in the Gold Choice area, check to make sure there's not a "per day" additional charge tag affixed to the vehicle. There may be some tempting choices here, and you can still jump in any vehicle there, but you will pay the additional daily charge plus tax for any upgrades.
Gold Choice is available at over 30 major airports in the U.S., and more are expected as Hertz expands this program in the coming year.
The Emerald Aisle
National Car Rental offers their Emerald Aisle service, which unsurprisingly, has some strong similarities to Hertz's new Gold Choice program. National was the pioneer in this area, and offers this service at 59 airport locations in the U.S. and Canada.
Unlike Hertz, there is no concept of an assigned space with National. If you reserve a midsize or higher, you can drive away in any vehicle in the Emerald Aisle area. There are similar but separate areas if you reserved a vehicle like a convertible or SUV where you can choose your vehicle (although sometimes these types of vehicles are available in the general area as well). National also offers a higher level of service for their Executive members, which is basically the Emerald Aisle but with nicer cars.
The Others
While National and Hertz have the most comprehensive and visible choice programs in the industry, some of the other companies have gotten into the game as well. Dollar and Thrifty (owned by the same corporate parent) have about 15 major airport locations where you can choose your own vehicle, but this program is not well publicized. If you happen to end up at one, consider it a bonus. Fox Rent-A-Car, an up-and-comer also offers their Choice System. Your paperwork has to be processed at the rental counter first, but once done, you can proceed to the lot to select your vehicle from your assigned class. The Choice System is currently available in eight of Fox's sixteen U.S. airport locations.
The Wrap-Up
While National's Emerald Aisle is the incumbent and most established of the choice programs, Hertz's Gold Choice program is a potentially strong offering. Early reports have been that signage is lacking in some Gold Choice locations and there has been uncertainty among travelers as to what the actual procedure is when selecting an alternate vehicle.
The "Gold Choice Upgrade" area can add to this confusion, so Hertz will need to do a better job communicating how the program works and how upgrades differ from standard no-charge swaps.
We expect these issues to be worked out in time though, so you might want to exercise your power to choose the next time you're renting from Hertz.
Jonathan Weinberg is the founder and CEO of AutoSlash.com, a website that automatically applies discounts, and re-books your rental if rates drop.