President Trump's private plane clipped by aircraft at LaGuardia Airport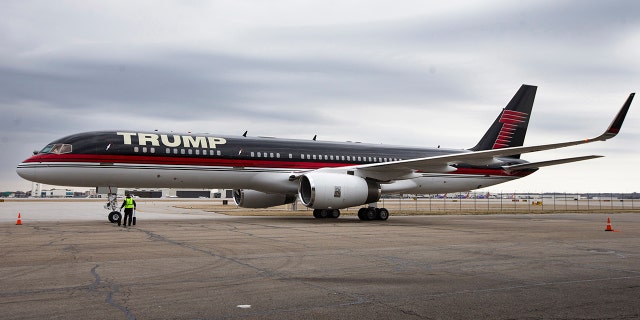 We can only hope the offending pilot left a nice note on the windshield.
The Trump Organization confirmed Wednesday that the president's private Boeing 757 was involved in an accident at LaGuardia airport after a corporate aircraft clipped its wing while trying to maneuver into a parking area.
The incident occurred around 8:30 a.m. that morning, the Associated Press reports. No one was injured.
SOUTHWEST BAGGAGE HANDLER FILMED THROWING FRAGILE ITEMS AT AIRPORT
The extent of the damage to Trump's Boeing jet, which he used during his 2016 presidential campaign, was not immediately made clear. The president has been using Air Force One since taking office, and no one was aboard the Boeing at the time of the incident.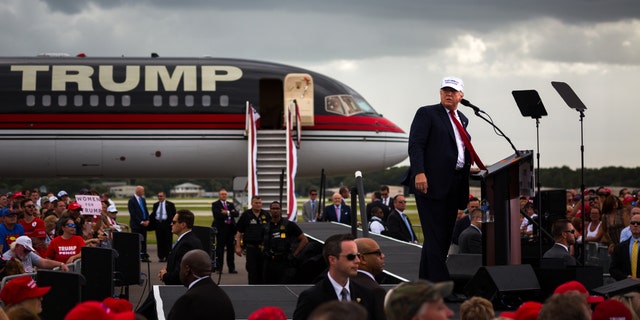 The twin-engine Bombadier Global Express aircraft that clipped it, however, later flew to Hartford, Conn., where Bombadier has a service center.
The twin-engine plane had reportedly just arrived at LaGuardia from Islip, Long Island, with three passengers shortly before it struck the Boeing aircraft while being guided into a spot by ground workers.
A representative for the Port Authority of New York and New Jersey was not immediately available to comment, but a representative confirmed to the Associated Press that airport operations were not affected.
SEE IT: EMBRAER DEBUTS SHARK-THEMED JET WITH NO MIDDLE SEATS
Trump purchased the Boeing 757, which became known as "Trump Force One" during his run for president, in 2011 for $100 million from Microsoft's Paul Allen, Travel + Leisure reports.
A video produced by the Trump Organization, to give an "inside look into traveling Trump-style," was released shortly after the plane was refurbished in 2011, detailing amenities including: a dining area; a bedroom with gold silk wall coverings; a lounge complete with a theater system; a master bath with gold-plated bathroom fixtures; and sleeper seats with gold-plated seatbelts.
FOLLOW US ON FACEBOOK FOR MORE FOX LIFESTYLE NEWS
The Associated Press contributed to this report.