'Popcorn beach' in Canary Islands becoming big hit with tourists on Instagram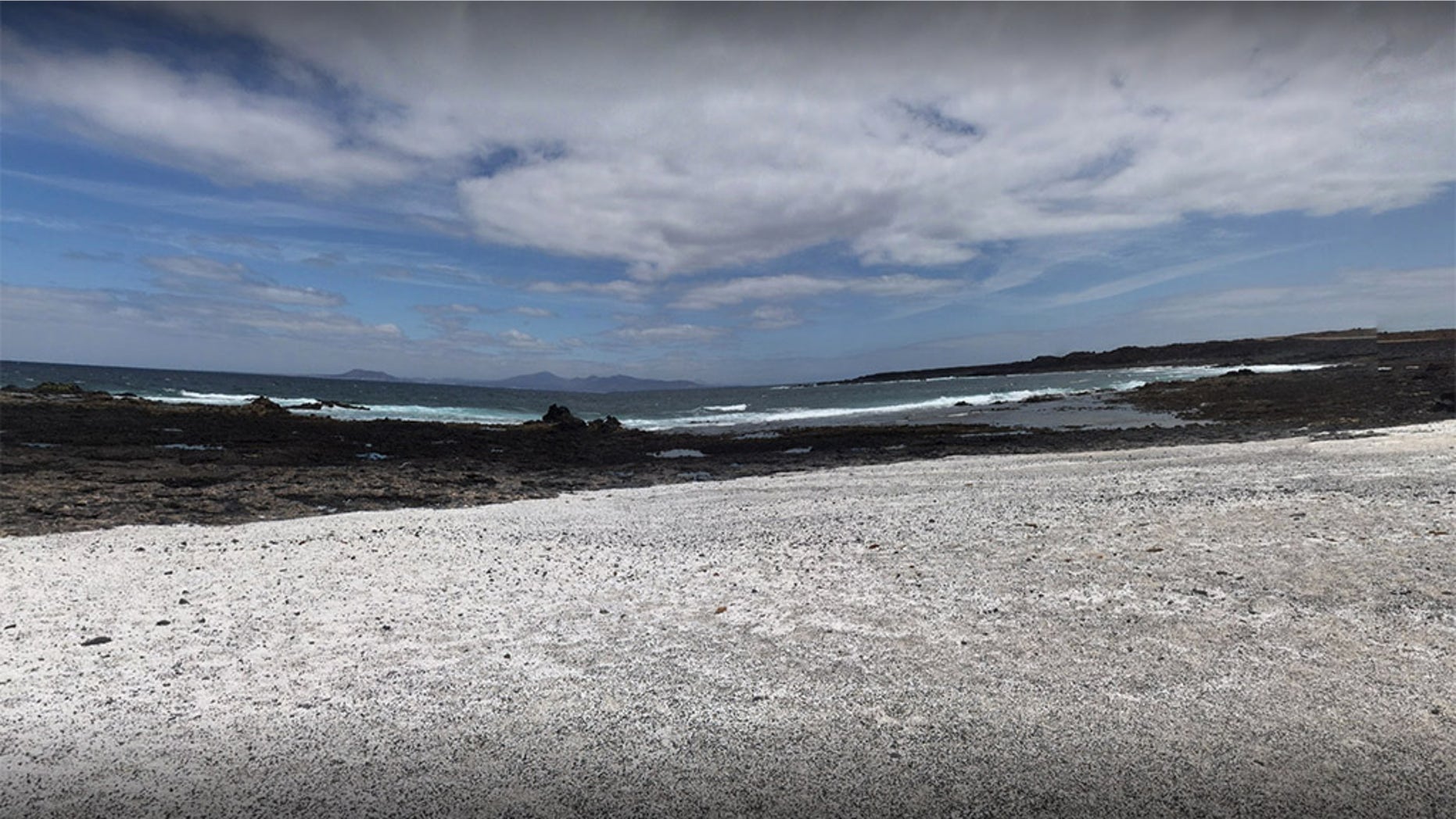 If you thought there were only sand and pebble beaches in the world, then you're in for a surprise.
There's a bay in the Canary Islands where the coastline looks like it's paved with popcorn, and it's a big hit on Instagram.
Situated in Corralejo, a town on the island of Fuerteventura, the stretch of coastline is known as Popcorn Beach or Popcorn Bay.
From afar, it looks just like any other beach on the Spanish island. But look closely and you will see what looks like pieces of popped corn covering the surface.
CRUISE PASSENGERS STRANDED AFTER FAILING TO PAY ATTENTION TO ANNOUNCEMENT
The pieces are actually white coral that have washed ashore, and are mixed with the volcanic rocks and sand on the beach. The coral varies in size — some look exactly like popcorn while others are huge.
While not a new phenomenon for the area, the beach has become incredibly popular recently thanks to Instagram, according to Oddity Central. On the social media platform, people are posting images of handfuls of 'popcorn.' playfully throwing them into the air. Some are even sharing photos of themselves pretending to eat it.
'Popcorn' isn't the only unusual beach phenomenon.
AMUSEMENT PARK RETURNS MAN'S WALLET FOUR YEARS AFTER HE LOSES IT
Earlier this year, Sun Online Travel shared some of the other incredible beaches around the world.
In the Bahamas, the eastern side of Harbour Island is covered in "pink sand." The color is actually from foraminifera, a type of algae, that's washed ashore.
There's also Vaadhoo Island in the Maldives, where the beaches turn into a light show after dark. This is thanks to the bioluminescent plankton found along the coastline, which glow in the dark. It's perhaps one of the few beaches in the world where things are better after the sun goes down.
FOLLOW US ON FACEBOOK FOR MORE FOX LIFESTYLE NEWS
This article originally appeared on The Sun. Read more content from The Sun here.