Plane passenger's creative hack ensures he'll never lose his luggage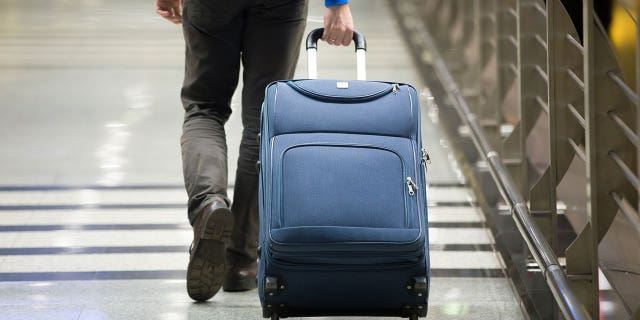 It can be a struggle trying to spot your basic black suitcase on the luggage carousel among a sea of doppelgangers.
Sure, you can jazz it up with a colourful ribbon or bold luggage tag but how unique is that really? Why not go one step further like this absolute genius?
HOW THIEVES BREAK INTO LOCKED LUGGAGE … WITH A PEN
In order to make sure he never lost sight of his suitcase ever again, one man went to the lengths of actually having his own photo printed on it.
Another traveller spotted the man waiting at an airport and shared a photo of him with his luggage in a Facebook group, where it has gone viral for all the right reasons.
And judging by the photo he chose, it would probably deter anyone from wanting to knowingly steal his suitcase too.
FOLLOW US ON FACEBOOK FOR MORE FOX LIFESTYLE NEWS
This guy is the legend we have all been waiting for but definitely don't deserve.
This article originally appeared on News.com.au.