Passenger's cigarette break causes massive airport delays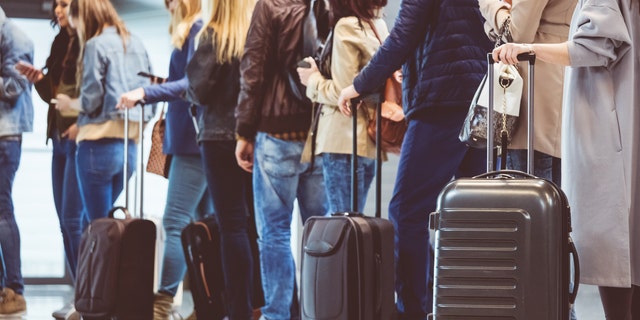 NEWYou can now listen to Fox News articles!
A female passenger who stepped out for a cigarette was responsible for two-hour flight delays and passenger rescreening at New Zealand's Auckland Airport on Sunday.
The passenger reportedly arrived at the airport and went through security as normal, but then left her plane's gate to have a cigarette before boarding.
On her way back to her gate, the woman allegedly said she thought she did not have to go through security against and bypassed it.
'SERIAL STOWAWAY' WOMAN ARRESTED AGAIN AT CHICAGO O'HARE AIRPORT
The woman's security breech was immediately alerted to Aviation Security, Stuff reported.
"The breach was quickly alerted to Avsec [Aviation Security] and all airport agencies worked seamlessly to identify and locate the passenger," the spokesman said to Stuff.
All passengers had to be rescreened at that point to ensure the terminal was secure, a spokesman said.
"While it is accepted that on this occasion there was no malicious intent, the security breach resulted in disruption to a number of passengers and delays to some flights," the spokesman said.
The woman told security that she didn't think she had to go through security again since she had already been screened before her cigarette break.
FOLLOW US ON FACEBOOK FOR MORE FOX LIFESTYLE NEWS
As a result of the security breach, the airport took hours to get back to normal and rescreen each passenger. The rescreening was completed at 9:20 am, two hours after she returned from her cigarette, according to Avsec.
The security issue happened after a thick fog cover had already caused delays and flight cancellations at the airport.
An investigation is looking into how the woman was able to bypass security and enter the terminal.