Party non-stop in Spain's hottest cities this summer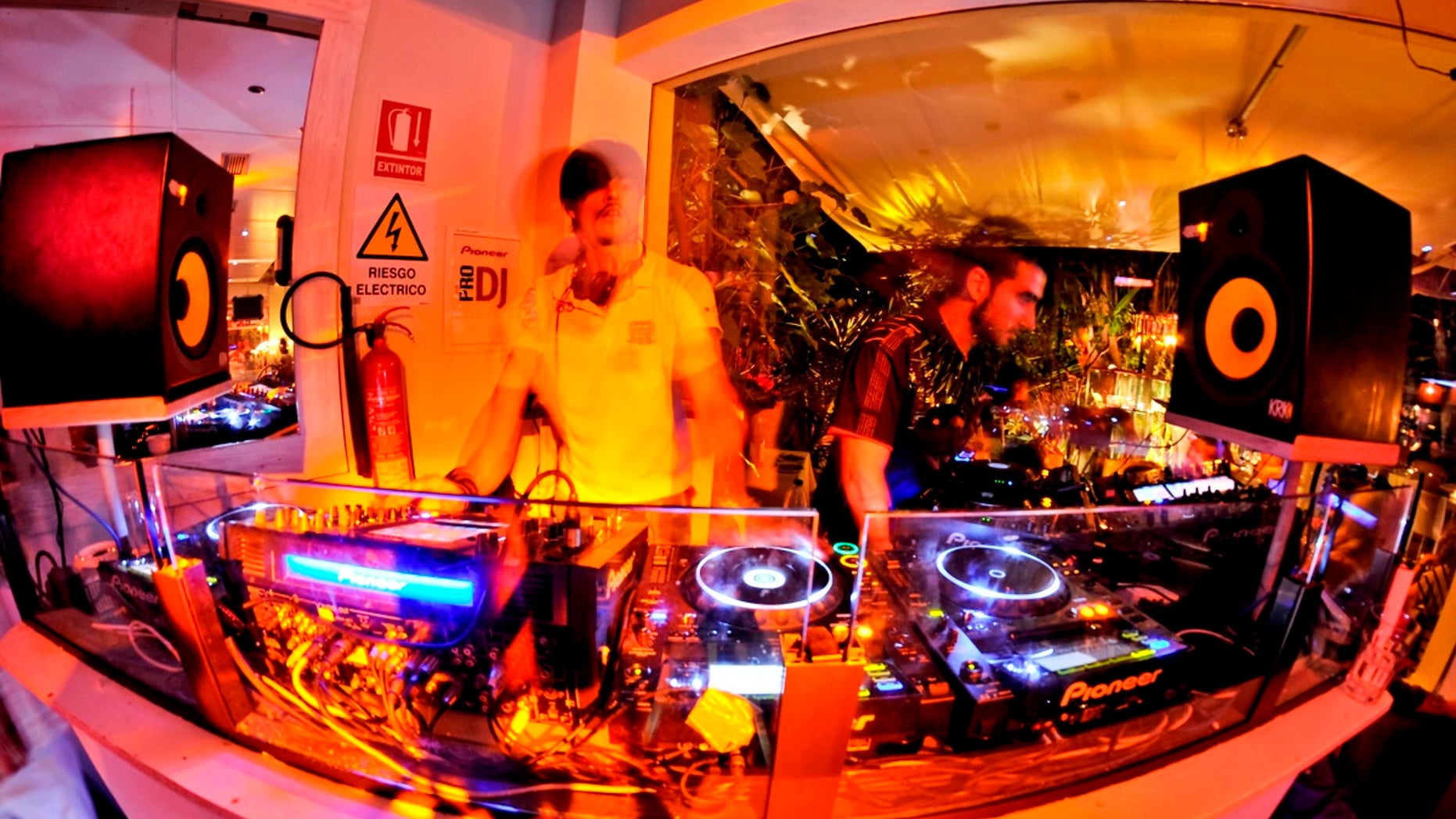 Spain has always been known for its late night culture, where locals have dinner at 10 p.m., drinks at midnight and dance at clubs that stay open until dawn.
While the country has parties to enjoy year-round, many of Spain's best shows, clubs, and performances kick off in the summer months. Cities throughout Spain stay comparatively quiet in the colder months, but the heat of summer brings plenty of possibilities for painting the Spanish towns red.
HOW TO FIND THE BEST SUMMER TRAVEL BARGAINS
Between rooftop terraces, pool parties, late night eateries, and thriving discothèques on the Mediterranean, Spain's summer nightlife highlights shouldn't be missed. 

1. Valencia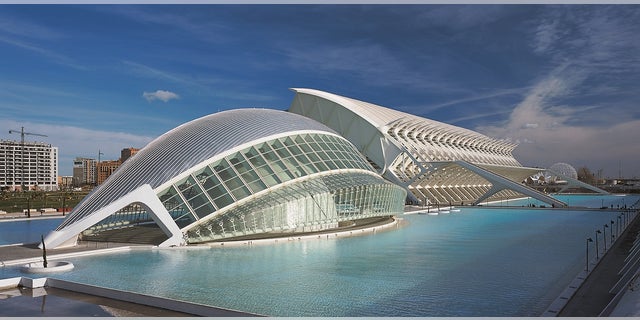 Valencia offers some of the most famous discos in Spain.
"There was a time when Valencia was the mecca of nightlife, with a long string of clubs along the coast attracting young people from all over Spain," Marc Insanally, owner of Valencia hotspot Café de las Horas, told Fox News. "One started partying on Friday and wrapped up on Monday round lunchtime."
Today, Valencia offers a stylish scene for those already familiar with Spanish nightlife. Rooftop bar, restaurant, and club Ateno Sky Bar was founded in 1879 and rests in the middle of the city. It also boasts one of Valencia's liveliest clubs.  L'Umbracle, located in the garden of the City of Arts and Sciences, is one of Valencia's top party spots.
"We have a trendy, slightly underground scene, where you're more welcome the more inked you are," continued Insanally. "We have soul and funk mid-week jam sessions at Rock and Harleys; Flamenco shows with dinner (and rawer Flamenco for the more discerning), and basement clubs that get going at 4 a.m." Insanally's Café de las Horas is known for its themed parties and its live music. Make sure to order the "Agua de Valencia," a cocktail made of champagne, orange juice, vodka and gin.
2. Ibiza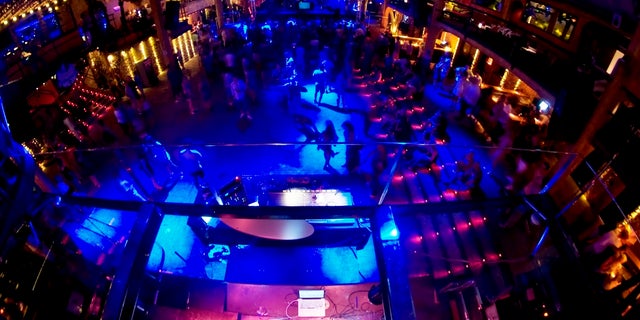 The archipelago of Ibiza, resting east of mainland Spain, is world famous for its all-night (and all-day) raves. This summer, the immersive party host Elrow, which has thrown surreal, bizarre parties since 1870, will team up with one of Ibiza's biggest clubs, Amnesia, to host what they say will be the "the craziest party on the planet" every Saturday night-- June 3 through September 30.
Ibiza is also home to the largest club in the world, Privilege, which is seven stories tall with a 65-foot-wide dome and accommodates 10,000 party-goers. DJs spin records as they're suspended over a dance-floor swimming pool. In the heart of Ibiza, the legendary Space nightclub will reopen its doors as Hï Ibiza, a state-of-the-art club bringing famous residents and performers, such as Black Coffee, Luciano, Glitter Box and Eric Prydz.
3. Madrid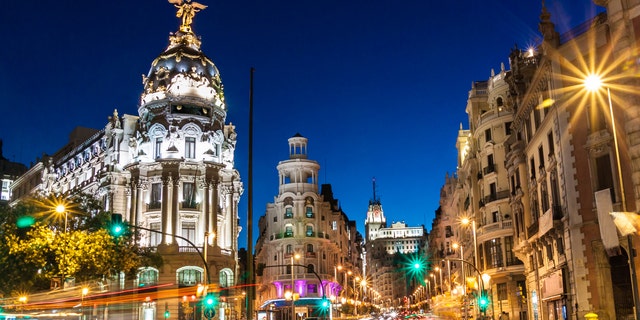 Madrid, Spain's capital city, is known throughout Europe as "the city that never sleeps." Madrid offers something that other party cities in Spain don't: less tourists and more locals. While 80 percent of those in Madrid are residents, summer months are when everyone flocks to the beach towns and cities, so it's a great time for visitors to beat the lines at Madrid's thousands of bars, cafes, and clubs. Florida Retiro, a 10,000 square foot space in Madrid's Retiro Park, opened in October 2016 and has been restored to its original 1940s glam when Ava Gardner and Ray Charles used to hang out. The terrace overlooks Madrid's biggest park and will open for the first time this summer as a bar and dance club.
Joy Madrid, once a theater for artists like Gala, Lorca, and Valle Inclán, became a dance club in the early 1980s and has acts, such as Stevie Wonder and Julio Iglesias. This summer, Joy has residencies with Million Dollar, Crazy and the Clandestinos. After dancing all night at Joy, wander next door to Chocalteria San Gines, an 1894 chocolate and churros shop open twenty-four hours a day.
To see Flamenco, Villa Rosa in the Barrio de las Letras neighborhood (where Cervantes and other artists once lived) offers two Flamenco shows per evening. Founded in 1911 on the Plaza de Santa Ana, guests can watch live professional Flamenco dancers every night at the oldest Tablao in Spain. All of the interior scenes of bullfighting and flamenco on the walls of Villa Rosa are hand painted by the some of the best potters of Madrid, Antonio Ruiz de Luna and Julian Santacruz.
FOLLOW US ON FACEBOOK FOR MORE FOX LIFESTYLE NEWS
4. Costa del Sol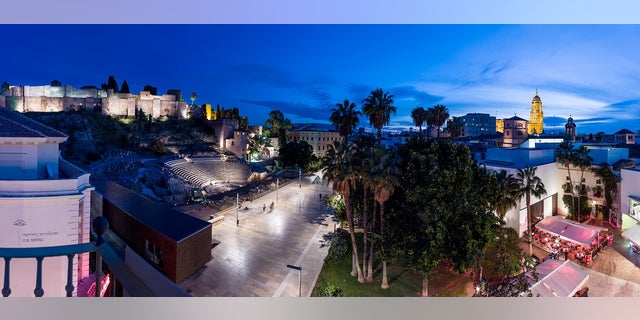 Quiet during winter months, Costa del Sol lights up during July and August. Known for its upscale, mature crowd, Costa del Sol has many beaches, hotels, and concerts to discover. The Starlite venue is a natural amphitheater with rock formation walls and accommodates 2,200 guests.
Every second Saturday in August, Antonio Banderas hosts a star-studded charity concert. The venue also hosts world famous acts, such as Julio Iglesias. This summer, the annual Starlite Marbella Festival held at the natural amphitheater, presents a multicultural offering of fashion meets music meets gastronomy. Lenny Kravitz, Alejandro Sanz, and Sara Baras will perform. In Malaga, a Costa del Sol port city, the glamorous five-star hotel, Gran Hotel Miramar, will open its doors, too.
5. Barcelona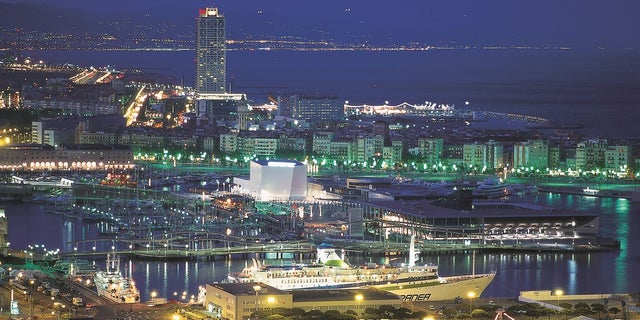 Barcelona, home to surrealist architect Gaudi, is also a hub for many celebrities. To see the best views of Barcelona (and celeb sightings), visit the lounge terraces at Hotel Omm, Mandarin Oriental, the Majestic Hotel and Condes Hotel. For the club scene, some of Barcelona's premiere clubs are along the Mediterranean. Opium has featured such DJs as David Guetta, Black Eyed Peas, and Tiesto, and this summer has residents including Frank Caro, Alemany, and Marshall Night.
Eclipse, one of Barcelona's hottest clubs to be seen in, is located on the 26th floor of the W Barcelona Hotel with wraparound windows that showcase the Mediterranean. This summer, Eclipse will have Beauties Night on Tuesdays, House Sounds on Wednesdays, and Tempting Thursdays every Thursday. While club hopping this summer in Barcelona, also check out Sotovento, Soho, CDLC and Bling Bling.