Over 15,000 scheduled American Airlines flights do not have pilots during busy holiday season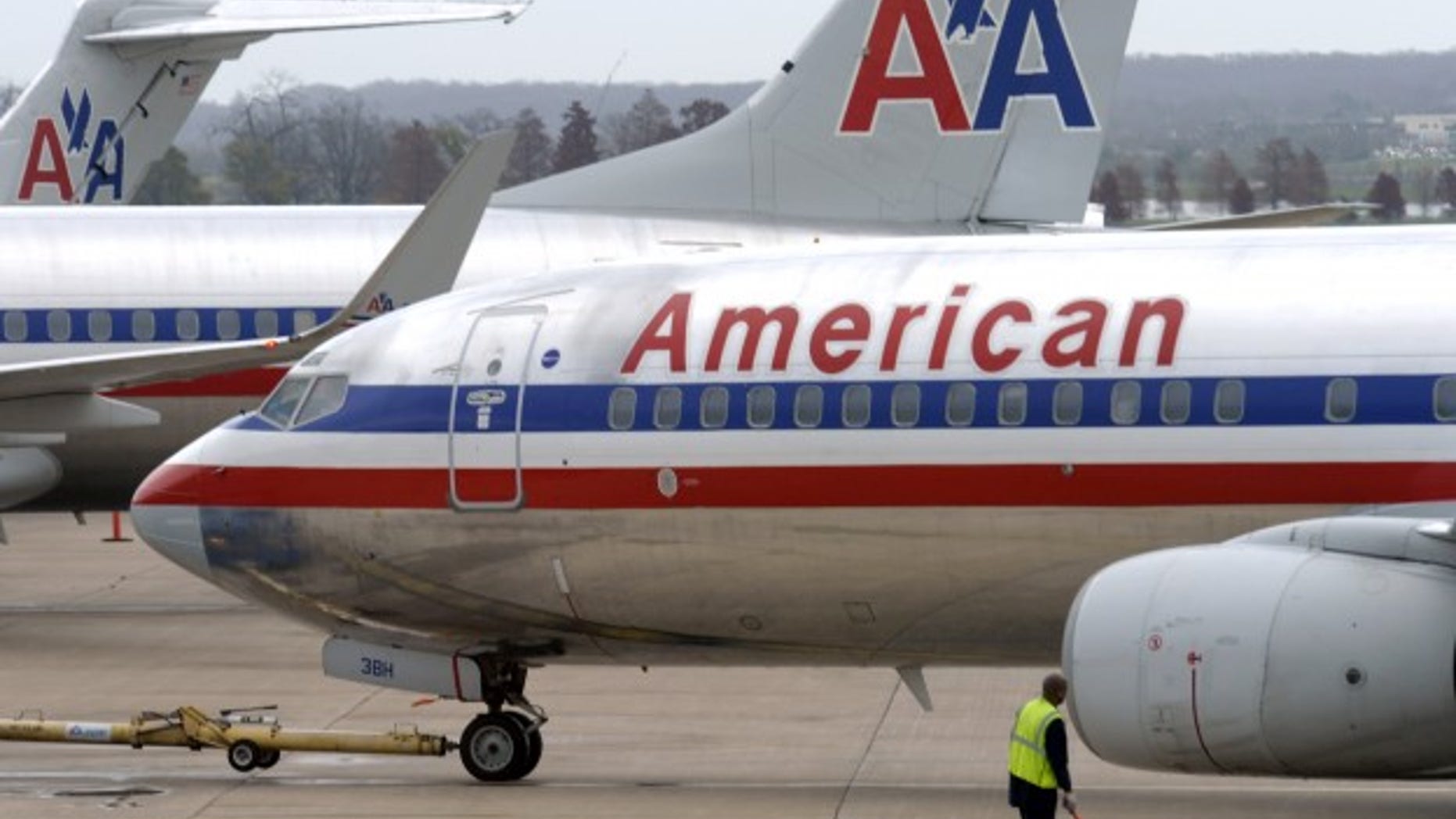 Thousands of scheduled American Airlines flights are currently without pilots during the busiest travel season of the year.
The sudden shortage is being blamed on a glitch in the computer system that bids for pilots' time off based on seniority, the Allied Pilots Association Union said. More than 15,000 flights from Dec. 17-31 have been affected, Reuters reported.
RYANAIR AIRLINES 'MESSED UP,' CANCELS 82 FLIGHTS IN ONE DAY
American Airlines is working quickly to solve the issue, which was created when a system malfunction showed that American had pilots scheduled for flights when it didn't.
"We are working through this to make sure we take care of our pilots and get our customers to where they need to go over the holidays," American spokesman Matt Miller said.
Pilots were notified of the error on Friday via email, along with a plea for pilots to give up scheduled vacation time in exchange for 150 percent of their normal hourly range to pick up some of the flights.
However, the proposed overtime solution violates its labor pact with the pilots.
"This is certainly not routine," said Dennis Tajer, a spokesman for the Allied Pilots Association. "This is a crisis right now, and in that crisis, they've gone solo."
The union has filed a grievance against the management over the restrictions placed on overtime pay that violate the groups' contract. The union is looking to consult with the Fort Worth-based airliner to find a solution.
FOLLOW US ON FACEBOOK FOR MORE FOX LIFESTYLE NEWS
"It will be a challenge, but I don't think there will be mass cancellations," John Cox chief, executive officer of consultant Safety Operating Systems and a former commercial airline pilot, said. "There's going to be a lot of midnight oil spent on it, but I think they'll get the vast majority of them covered one way or another."
As of Wednesday, the union said management had not reached out to discuss the resolution to the issue.
A representative for American Airlines has yet to respond to our requests for comment.