Olympian Mo Farah accuses airport security of 'racial harassment'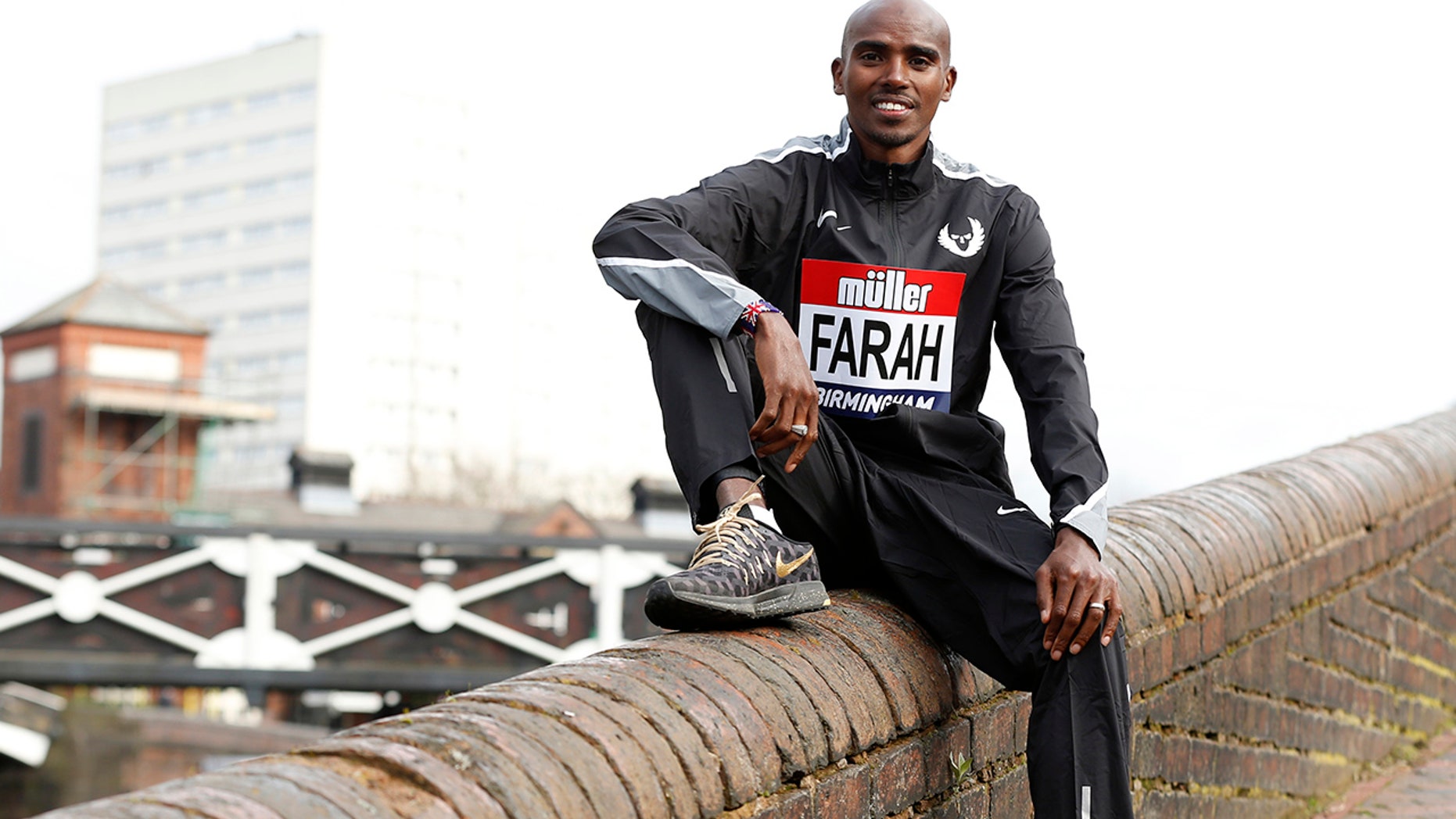 British Olympian, Sir Mo Farah, has accused German airport security of racial harassment after being pushed by a guard.
Farah recorded the incident in an Instagram Live video, which he then posted on his Twitter, claiming the guard harassed him "for wearing a hoodie and a jumper."
"Just in the airport here, got harassed again, again, again," he said in his video.
MOTHER CLAIMS SPIRIT AIRLINES KICKED HER OFF FLIGHT BECAUSE HER BABY SPIT-UP
"The guy's touching me up like crazy," he went on. "Pure harassment, pure, pure harassment. You don't need to push me."
Farah attempted to stop the guard from touching him by telling him he was being recorded.
"You are live, you can't touch me. Stop pushing me. Look he's pushing me. You don't need to grab, me leave me alone. You are on Instagram live, you are pushing me."
"The way you get treated. Did you see that guys? Unbelievable," the gold medalist added.
In the uploaded footage – which Farah posted with the caption, "Sad to see racial harassment in this day and age. 2018...!!!!" – the security guard grabs him by the shoulder.
"I don't care," the guard tells the long-distance runner. "I can touch you, go to the gate, go to the gate."
Fans of the Olympian took to Twitter to respond to Farah's allegations.
"Police officers have no right to push you like this in an airport. They instruct you to stop filming, not immediately come to you and push you like that," one wrote.
"He's moving him on, but not just asking him, but shoving him. Technically that's assault. The policeman never mentioned his phone," another tweeted.
While many defended Farah against the guard's actions, others felt it was a non-issue.
One Twitter user wrote, "I don't know the laws of Germany but generally they're allowed to do whatever they feel is proportionate. I've lost a lot of respect for Mo for making a race issue out of it."
FOLLOW US ON FACEBOOK FOR MORE FOX LIFESTYLE NEWS
"Sorry but that would have happened to anyone filming in an airport regardless of colour," another commented.
Some have commented that they would like to see the whole story, asking "What happened before he started filming?"
The incident reportedly happened at Munich Airport.