NHL player Jiri Hudler accused of asking flight attendant for cocaine, trying to urinate on food cart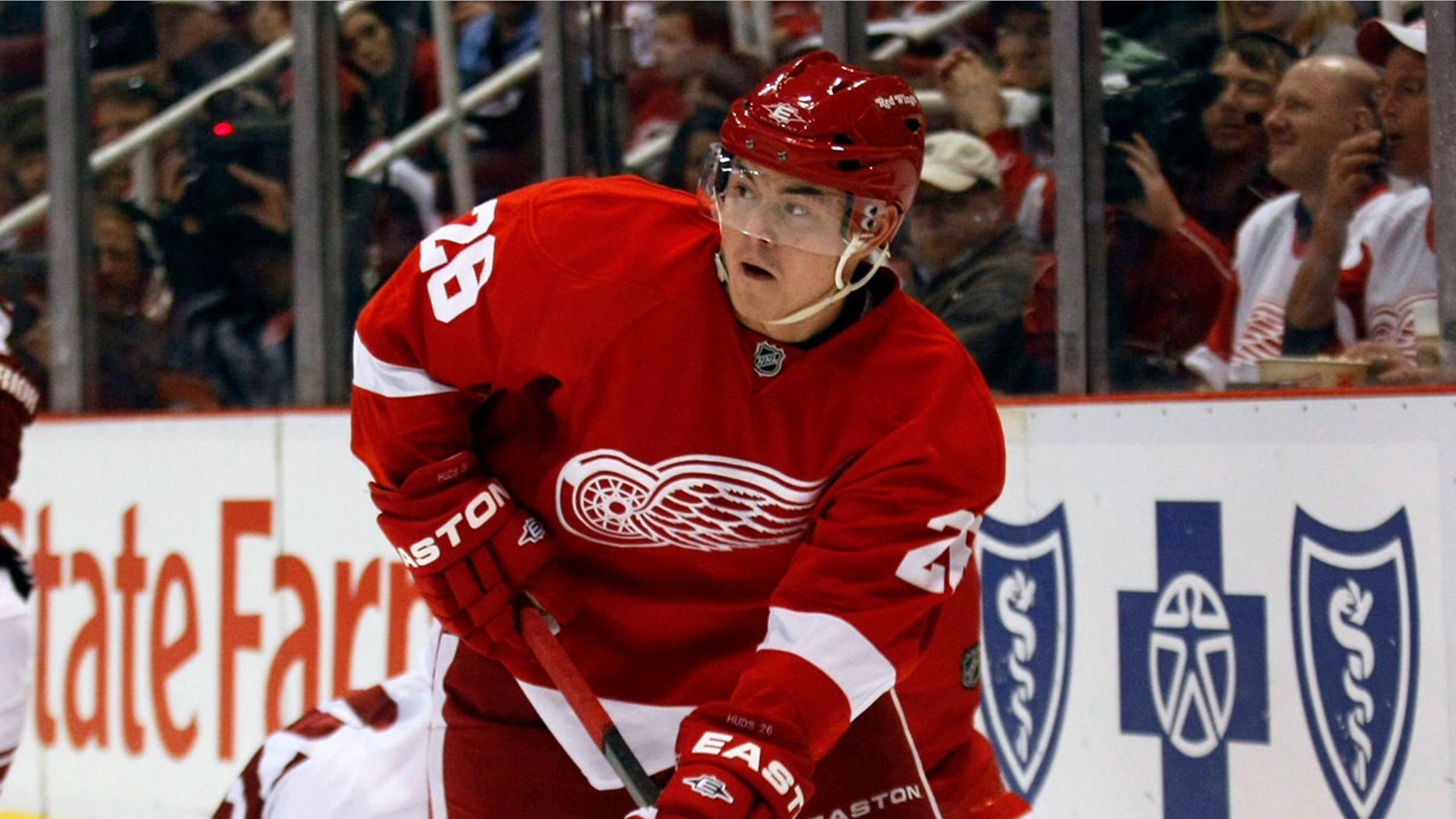 Former NHL player Jiri Hudler could stand to learn a thing or two about proper airline etiquette — at least according to a report on his in-flight behavior from Czech tabloid Blesk.
DISNEY WORLD BOOTED SOCCER STAR FOR BEING 'BELLIGERENT,' POLICE SAY
According to Blesk and CBS Sports, Hudler was aboard a recent Delta Air Lines flight from New York to Prague when he asked the flight attendant for "coke," and was given a cup of Coca-Cola. Hudler then clarified that he wanted cocaine, but was told passengers were prohibited from consuming drugs on the plane.
The flight attendant also accused Hudler of threatening to call his friends and have her killed upon landing in Prague. He then used the plane's restroom, where the crew alleges that he consumed cocaine anyway.
On the way back from the bathroom, Blesk reports that Hudler attempted to urinate on a ktichen cart in the plane's galley, but a flight attendant stopped him before he could start.
Hudler has since denied the accusations in a subsequent interview with Blesk, telling them it was "such a small incident," per a translation from CBS Sports.
FOLLOW US ON FACEBOOK FOR MORE FOX LIFESTYLE NEWS
The site adds that the incident is currently under investigation by police. A representative for Delta Air Lines has declined to comment for Fox News.
Hudler, who hails from the Czech Republic, is currently a free agent, reports MLive, but had played as a right wing the Detroit Red Wings between 2005 and 2012. He then played for the Calgary Flames, the Florida Panthers and the Dallas Stars.