New Year's Eve Survival Guide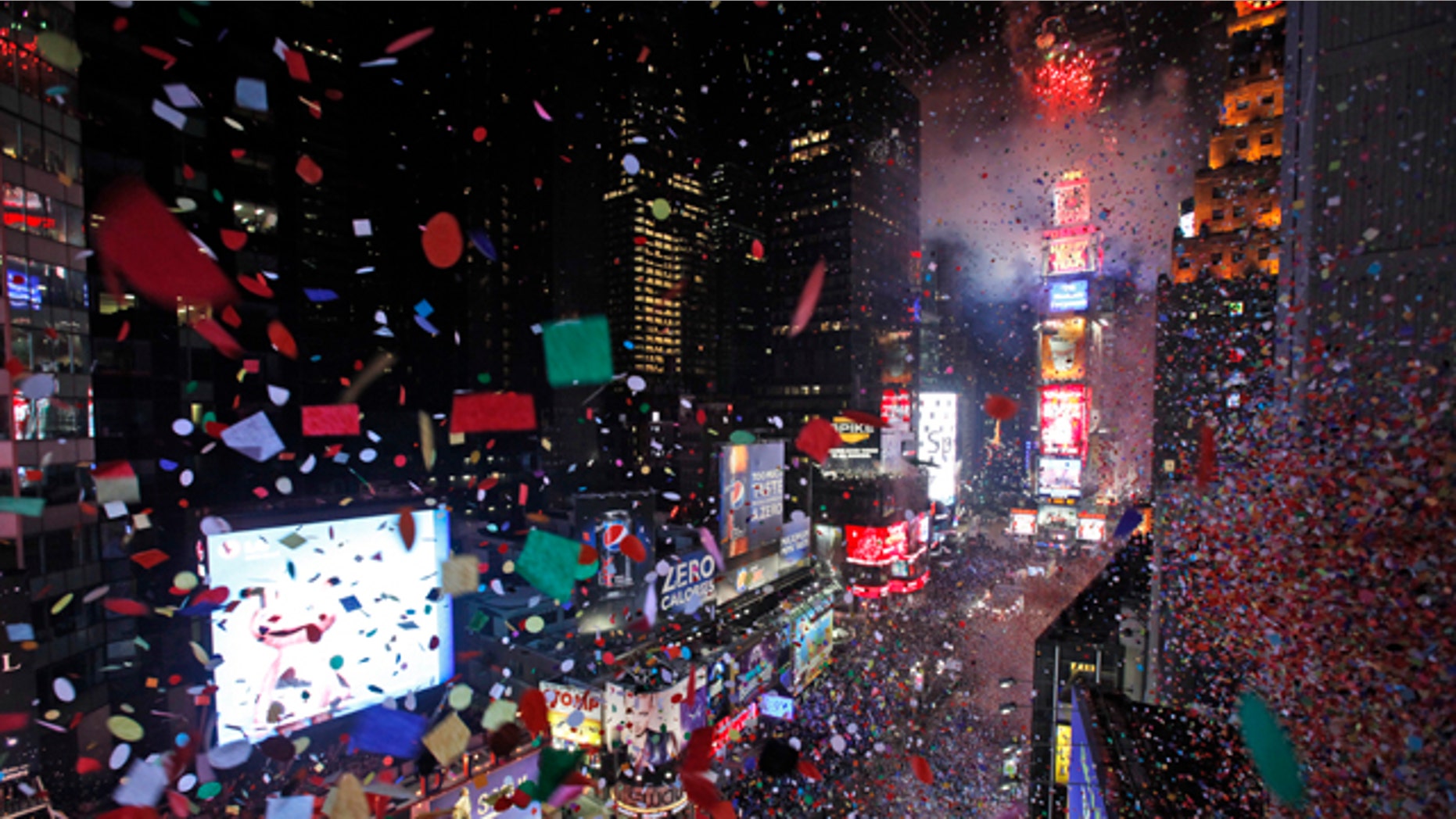 New Year's Eve is not only one of the biggest nights of the year – but it can also be one of the most expensive if you're not careful. Believe me, my husband and I have made our share of pricey mistakes in the past. Just a few years ago, we were ringing in the New Year with friends in New York City, and had plenty of "backup" cash at the beginning of the night, but that quickly changed after we got overly excited and ordered a few too many bottles of champagne.
You know how it goes when everyone is feeling all festive. The drinks are flowing and so is the money.
Mistake No. 1: Ordering a bottle of champagne without looking at the price on the menu. 
Well, needless to say, later that night, we couldn't find a cab, so we hailed a pedicab. By the way, pedicabs are cash only (at least they were when this happened).
Mistake No. 2: Thinking you have plenty of cash to pay the pedicab driver, when in fact you don't. 
Talk about embarrassing. We had to add in an extra stop at the ATM and give him a big tip to cover the shame we felt. Oh, and there's nothing like money to fuel a fight between husband and wife. Listen, these kinds of things can happen to the best of us, especially when it comes to a night when there are so many expectations to make it grand and memorable.
That's why we enlisted the help of Vanita Salisbury, the nightlife editor at New York Magazine, to help us sort through the most common "rookie" mistakes people make when they're ushering in the New Year.
Q. You have a few too many glasses of champagne ringing in 2012, and now you need to get home. How do you avoid that monster taxi ride home from another state?
A. Besides planning ahead and having a DD (designated driver) to take you home, or picking up a comely lass or lad with a nearby… let's say… couch, the best way to avoid the expensive taxi is to plan to not go home at all. Why not get a hotel room? If split with a few friends it would probably end up being cheaper than the fare.
Q. You want to order champagne at a restaurant to celebrate, but you don't want to pay a ton of money, what are some good alternatives? A. Prosecco works, or a nice Cava, but many restaurants are doing prix fixe nights that include a champagne toast, so you don't have to forfeit a fancy bubbly celebration.
Click here to check out a few prix fixe options in NYC.
Prosecco, an Italian sparkling wine, is a great option if you're on a budget. You can get a nice bottle for around $13.00. Compare that with a bottle of Veuve Clicquot champagne, which will run you about $45.00 a bottle.
Q. You decide at the last minute that you want to go out for dinner – any suggestions on how to get a reservation?
A. Ah, at this point that'll pretty much take a miracle, or a close and personal relationship with Mario Batali. However there are tons of bars in the New York City (and other cities) where you can pay a flat cover and get small bites as well as an open bar, so you know exactly how much you're spending going in. We have a few listed here. Other than that, you can always ask the hostess nicely at your favorite place, and maybe she'll call you if a spot opens up.
Check out NewYearsEveCentral.com for a list of events taking place in major cities around the country. 
Q. What's a good alternative if you can't get a dinner reservation? Maybe brunch the next day?
A. Sure thing. Or again, try one of the bars serving hors d'oeuvres. But brunch the next day is definitely a great option. Those reservations also book up fast, though, so have a few options handy. If you're open to activities there are a ton of great concerts you can hit up.
We've got a few listed here. But if you're set on ending the year with deliciousness, you could always plan a pot luck dinner with friends, that way rounding out 2011 with loved ones and a full stomach, and in my book there's really nothing better than that.
Q. Should you always have cash on you just in case, especially if you're out in a major city?
A. It's always good to have some cash on you, just in case you end up in a bind, or somewhere that doesn't take credit cards. It's also easier to regulate how much you spend if you just limit yourself to the cash you have. Just make sure you keep it in a safe place, and remember where on your body you hid it. There's also the option of a prepaid debit card.
Here are some other things Salisbury recommends keeping in mind:
Remember to drink water. This serves three purposes: 1. You consume less booze, thereby spending less cash 2. You stay hydrated 3. You'll temper the massive hangover that will inevitably come the next day. You can find some tips for dealing with hangovers here.
Try to have some sort of a plan. People plan for NYE way in advance, and if you're a procrastinator you'll have to be flexible. - In a city like New York, it's best to avoid Times Square, but if you must see the ball drop, the Times Square Alliance has suggestions on venues where you can catch the action while staying indoors and warm.
Finally, looking for the midnight kiss, but don't have that special someone already lined up? Can't hurt to carry mistletoe.
Click here for the complete NYmag.com guide to New Year's Eve 2012.