New Mexico Ski Season Off to Stellar Start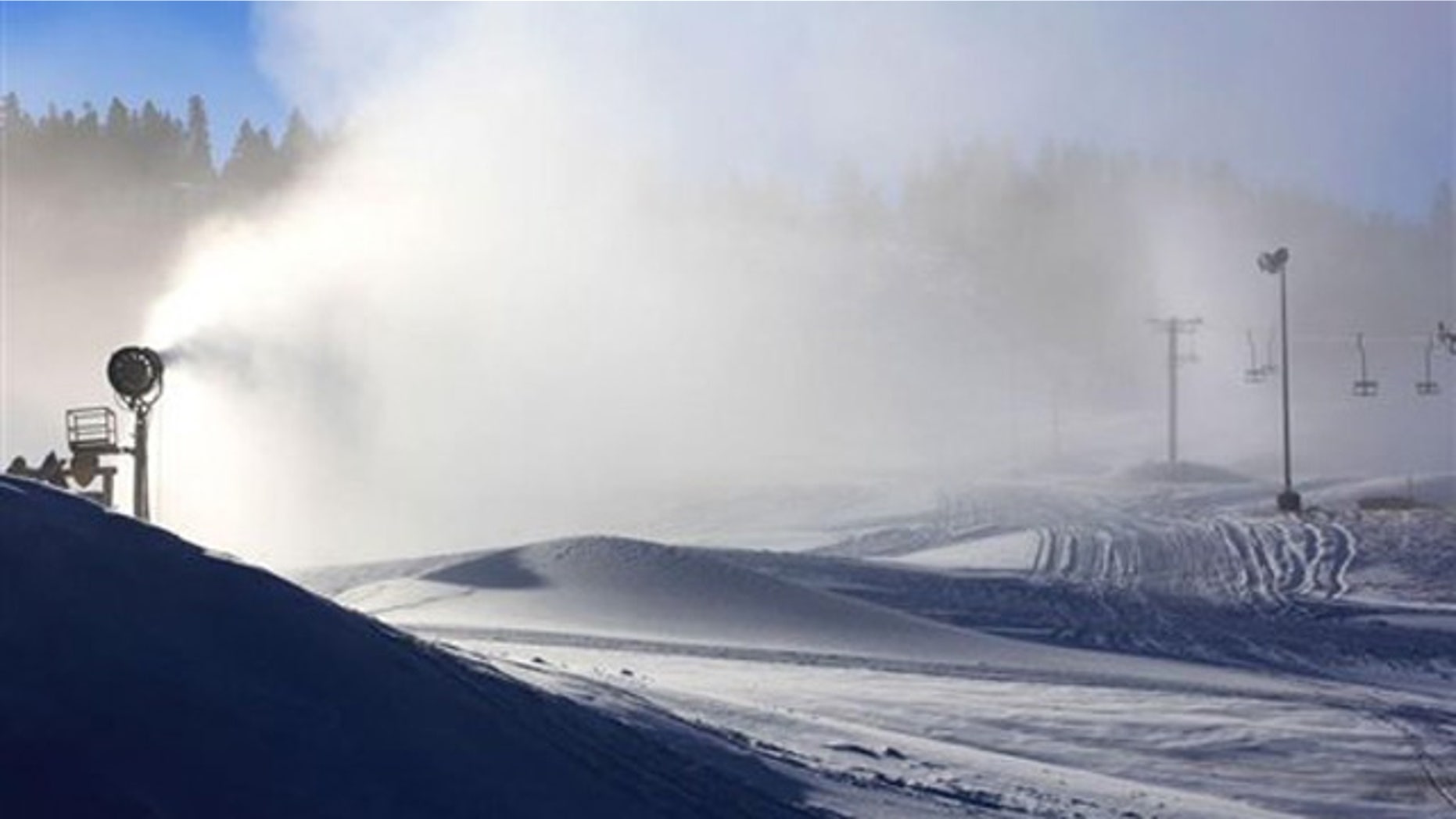 From Red River and Taos south to the mountains around Ruidoso, New Mexico's ski areas enjoyed a stellar start to what many thought would be a questionable season given the dry conditions that have plagued the state for the past year. Red River's slopes were dusted with snow as a steady stream of skiers waited their turn for the chairlift over the Thanksgiving holiday weekend.
At Taos Ski Valley, skiers and snowboarders celebrated the best opening in years and had the rare option of taking in the backside of the mountain so early in the season. The lifts began running before Thanksgiving at Sipapu, and snowboarders began zipping down packed powder runs at Ski Apache Thanksgiving Day.
"The encouraging thing for us is that all these ski areas are opening this weekend with more terrain and more snow than they have probably had in years," said Duane Kinsley, owner of Sports Systems in Albuquerque, which has been busy selling skis, boards and winter wear.
"When we tell people that, they're like 'Really? They don't believe us because they haven't seen it here in Albuquerque," Kinsley said of the snow. The web cameras at the ski areas show mountain tops shrouded in fog, snow-dusted trees and white runs dotted with skiers and boarders.
The key has been a little help from Mother Nature in the form of some early snow storms in the high elevations and consistently cold temperatures that allow the ski areas to make their own snow.
With hundreds of millions of dollars at stake, the ski industry is on a mission this year to dispel any misperceptions the drought might cause about what kind of season this will be for the majority of the state's ski areas. New Mexico has been suffering from a lack of moisture since last winter, when a pesky La Nina weather pattern forced the storm track north and away from the state. More hot, dry and windy weather followed in spring and summer.
Nearly two-thirds of New Mexico is still dealing with extreme to exceptional drought, and La Nina is lined up again this winter. While below-normal precipitation is expected this winter, the good news is that forecasters say La Nina isn't expected to be as severe. That leaves some hope for the slopes this winter. In fact, the snowpack is 20 percent above normal in some areas in far northern New Mexico.
Whether that lasts will depend on La Nina and where it pushes the storms, said Ed Polasko, a meteorologist with the National Weather Service in Albuquerque. The combination of man-made snow and the natural snow that has accumulated so far has George Brooks, the executive director of the industry group Ski New Mexico, hopeful that this will be a good season.
"Last year, we weren't the victims of poor quality skiing conditions, but rather a perception that it couldn't be good because it was too warm and we didn't have natural snow," he said. "What a lot of people forget is you only ski on the top 3 inches of snow anyhow." Last year saw visitation to New Mexico's ski areas drop by more than quarter following a good season of nearly 1 million visits in 2009-10.
The estimated economic impact also decreased from $541 million to $386 million. Brooks said there's a lot at stake. "Everybody in the state, including all the social programs that get money from the state, should be hoping for lots of snow and lots of skiers because it makes a big difference," he said. Brooks and others are already working on changing perceptions.
Along with daily snow reports, New Mexico's ski areas will soon be rolling out video clips so skiers and boarders can see what it's really like up on the mountain. Angel Fire, Santa Fe, Sandia and Pajarito ski areas in December are expected to join those that are already open. At Angel Fire, officials will be expanding cross-country skiing and snowshoeing with a new Nordic center.
The resort's terrain park will also have more than a dozen new freestyle rails and other features. Marketing director Dave Dekema said Angel Fire's summit has already received more snow this year than last year. Nighttime snowmaking conditions have also been consistently good.
"As important as total precipitation is to us, often more important is the timing of when we get it," Dekema said. "Some of our best seasons in terms of skier visits have had below normal precipitation, but if that comes in mid-December and January, we're set up well."
At Ski Santa Fe, officials are anxiously watching for any storms. They're hoping to rebound from last year, when they received half of their average snowfall.
"It just takes that one good storm and we're ready to go within 48 hours," said Ski Santa Fe spokeswoman Candy DeJoia.