Most popular destinations for New Year's—and the cheapest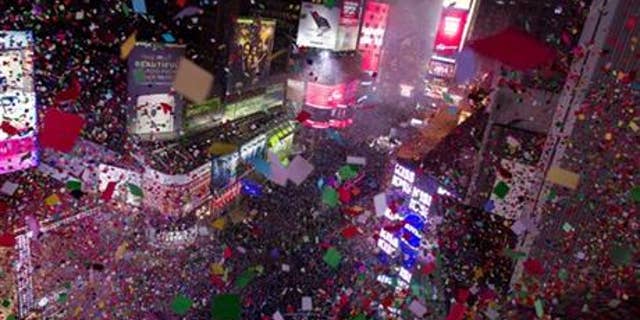 New Year's Eve is one of the biggest party nights of the year. And if you plan on taking a mini vacation to celebrate, it can also be one of the most expensive.
After combing through over a billion searches conducted on its website, the travel research team at Kayak rounded up the most popular destinations Americans are searching for to ring in 2015.
Everyone has a different way of ringing in the new year, whether you hit the slopes or like to sip champagne poolside.
This year, warm-weather haven and family friendly hotspot Orlando beat out New York City for the top spot as the most popular destination for New Year's Eve. Sunny destinations reign supreme for travel this January as Sin City, Cancun, and Fort Lauderdale round out the top five.
These popular party places won't necessarily keep your wallet full so if you're looking for a budget-friendly ticket, they've also rounded up the least expensive places to get to for a fun-filled midnight. And remember, we're only talking flights here—bar tab and sparklers not included.
Flight prices for New Year's travel starts to rise mid-December, so score the best deal by booking soon.
Most popular destinations for NYE 2015
1. Orlando
2. New York City
3. Las Vegas
4. Cancun
5. Fort Lauderdale
6. Los Angeles
7. San Juan
8. Denver
9. Honolulu
10 Least expensive flight bookings for NYE 2015
1. Chicago ($290)
2. Atlanta ($325)
3. Washington D.C. ($327)
4. Dallas ($341)
5. Boston ($356)
6. Denver ($376)
7. Austin ($378)
8. New Orleans ($391)
9. Houston ($393)
10. Las Vegas ($401)