Michigan man leaves it all behind and walks 6,000 miles from Turkey to Portugal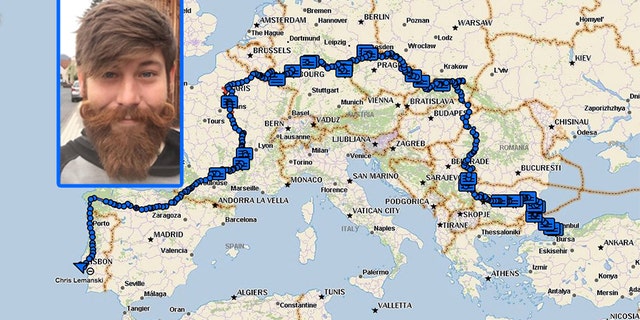 A Michigan man decided to leave it all behind and see the world, one step at a time.
Chris Lemanski, 26, who was born in Santa Rosa, Calif., but now resides in Traverse City, Mich., made the brash decision to walk, not run, across Europe. Lemanski told Fox News he made the journey after going through a tough time.
"I was going through a pretty bad depression," he said. "I was kind of ready to give up and say the hell with it."
The young man asked his cousin for advice on how to clear his head and he told him to take a long walk. Lemanski did just that.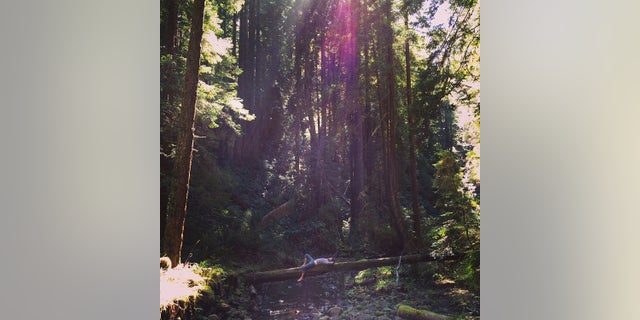 In April 2016, Lemanski decided on the journey after looking up trails and saw one that went from Istanbul, Turkey to Portugal. The traveler said everything appeared to shift into place after he purchased a cheap ticket to Istanbul.
Lemanski made the trek in 18 months, three of those months he was stuck in Morocco after he overstayed his visa for about three months. However, he was able to sneak out of the country and catch a boat to Germany where he continued his journey.
As for how much money he spent in 18 months, Lemanski said he saved and people were generous.
"I saved money, I bought a ukulele and played on the streets," Lemanski said. "I also accepted money through donations from my blog."
He also said people bought him beers and dinners.
Lemanski said people were generous throughout his whole journey except Luxembourg, but he explained he was "smelling pretty bad at that point" and was "pretty hairy."
The worldly traveler reflected on what he learned on his journey.
"You realize you're much stronger than you think you are," Lemanski said.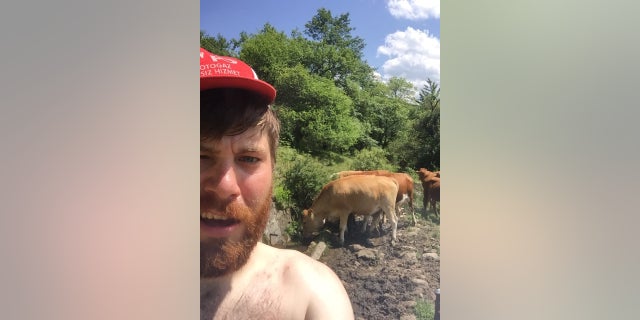 He explained the walking made helped his anxiety and made him peaceful.
"You learn to tolerate the pain and discomfort," Lemanski said. "You learn to enjoy it after a while."
As for his next journey?
"Who knows? Maybe I'll go to the Peace Corp. Maybe I'll go to Germany to get my masters or teach English in China," he said.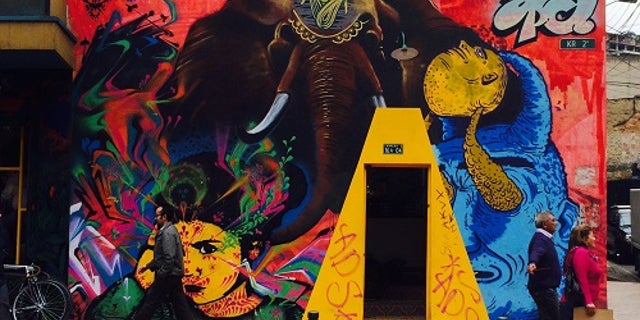 Lemanski said he was sure he wanted to travel the world and was not comfortable with being in one place.
Fox News asked the traveler if he sang songs such as The Proclaimers "I'm Gonna Be (500 miles)" or Vanessa Carlton's "A Thousand Miles" during his trek.
Lemanski laughed and said yes but Aqua's "Barbie Girl" was sung many times along the way.