Mary Berry discusses airport arrest after security mistook her flour for drugs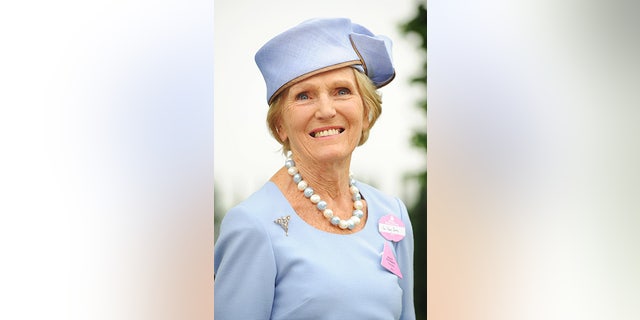 NEWYou can now listen to Fox News articles!
Former "The Great British Bake Off" star Mary Berry has seen the world through her culinary adventures, but one travel experience she'll never forget is being arrested at an airport when security mistook her baking ingredients for drugs.
On April 20, the 83-year-old Brit revealed on "The Graham Norton Show" that she was detained at unidentified air hub 25 years ago for carrying suspicious substances.
GIADA DE LAURENTIIS REVEALS SHE SPENT 'TWO DAYS BAWLING MY EYES OUT' AFTER BAD NEW YORK TIMES REVIEW
"I was going to the U.S. to do some cookery demonstrations and was worried that there might be problems. So I weighed out all the ingredients — flour, sugar — and put them all in little plastic bags," Berry recalled, according to Bristol Live "When I arrived at the airport the sniffer dogs made a bee-line for me.
"Suddenly I was surrounded by uniformed people and my assistant and I were put in separate cells," she added of the "alarming" incident.
While most people would freak out during such an encounter, Berry kept her cool, and got through the ordeal with her signature sense of charm. Asked if she was going to profit from "the stuff," Berry quipped, "I do and my fee has already been agreed."
JAMIE OLIVER SAYS HE'D LET HIS KIDS EAT MCDONALD'S IF THEY WANTED TO
Fortunately, the mess was soon sorted out, and Berry has since moved on. The celebrity baker has been busy preparing for her new role on, "Britain's Best Home Cook," which premiered April 20.
Appearing on "The Graham Norton Show" alongside fellow host Claudia Winkelman, the seasoned cook joked the Berry's airport scare highlighted her "much darker side".
FOLLOW US ON FACEBOOK FOR MORE FOX LIFESTYLE NEWS