Many Disneyland employees struggle to pay living expenses, face homelessness, according to survey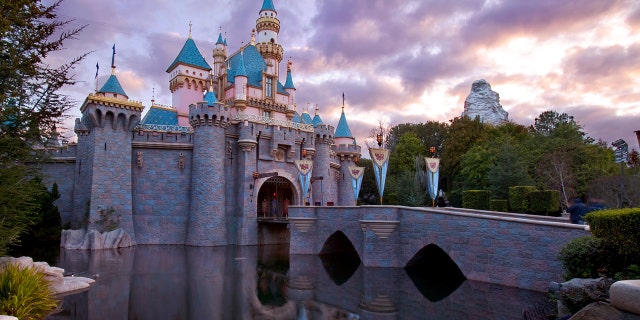 While Disneyland might be the happiest place on Earth for visitors, the reality might be a lot less magical for resort employees who keep the park running on a daily basis.
According to a new survey of 5,000 workers, called "Working for the Mouse," almost three quarters (73 percent) reported that they "do not earn enough money to cover basic expenses every month." The Disneyland employees, known as cast members, cited extra-long commutes, struggles with paying rent and even facing homelessness and an inability to afford basic health care.
DISNEYLAND ANNOUNCES NEW TROPICAL HIDEAWAY EXPERIENCE
Based on the results of the survey, a coalition of 11 Disneyland unions is calling for the resort to raise the base wage of all employees to $20 an hour to help offset these challenges and accommodate for a high cost of living in Orange County, California and the surrounding areas near the park.
Despite the struggles many Disneyland employees are dealing with on a daily basis, four-fifths say they are proud of the work they do, though they report feeling "undervalued, disrespected and underpaid," according to the survey findings.
Over 85 percent of union workers at Disneyland earn less than $15 an hour, according the report. Average hourly wage has also decreased since from 2000 to 2017, from $15.80 to $13.36, even though the park has seen a steady increase in profit, The Orange County Register reports.
"It's really sad that after working 16 years for Disney I'm not making enough money to pay bills and when I do pay bills, there is not enough for other things like enjoying a nice meal with family or going on vacation," one merchandise employee said in the survey. "I sometimes stress on how I will pay rent, food, gas, and other expenses. I recently had to work Monday-Saturday and had 1 day off (Sunday) just to pay bills."
Another employee said that after 28 years at the park, she is making less than $20 an hour. "If I didn't have my husband to help with the bills and other life expenses, I would be living out of my car, or worse, homeless," she said.
BABY HIPPO BORN AT DISNEY'S ANIMAL KINGDOM
The cast member also notes that even though park tickets, food and merchandise have all increased in price, many employees are struggling just to get by. "I am not asking to get rich by working for Disney, but I am asking for fair pay for fair work. I expect to be able to not worry, to not stress, about having food to eat and a roof over my head," she said.
Earlier this month, officials for Walt Disney Parks and Resorts announced that tickets for the Disneyland Resort would increase by nearly 9 percent for peak one-day entry, from $124 to $135, while the price of non-peak "regular" tickets would increase from $110 to $117.
Disneyland spokeswoman Suzi Brown declined to comment to The OC Register on the hardships detailed by union members in the report or the data on decreasing wages. She did say that the average annual wage paid to full-time, hourly employees in 2017 was approximately $37,000, which includes union and non-union employees and the tips that some workers earn.
FOLLOW US ON FACEBOOK FOR MORE FOX LIFESTYLE NEWS
"While we recognize that socio-economic challenges exist for many people living in Southern California, we take pride in our employment experience," Brown told the Register.
"This inaccurate and unscientific survey was paid for by politically motivated labor unions and its results are deliberately distorted and do not reflect how the overwhelming majority of our 30,000 cast members feel about the company."