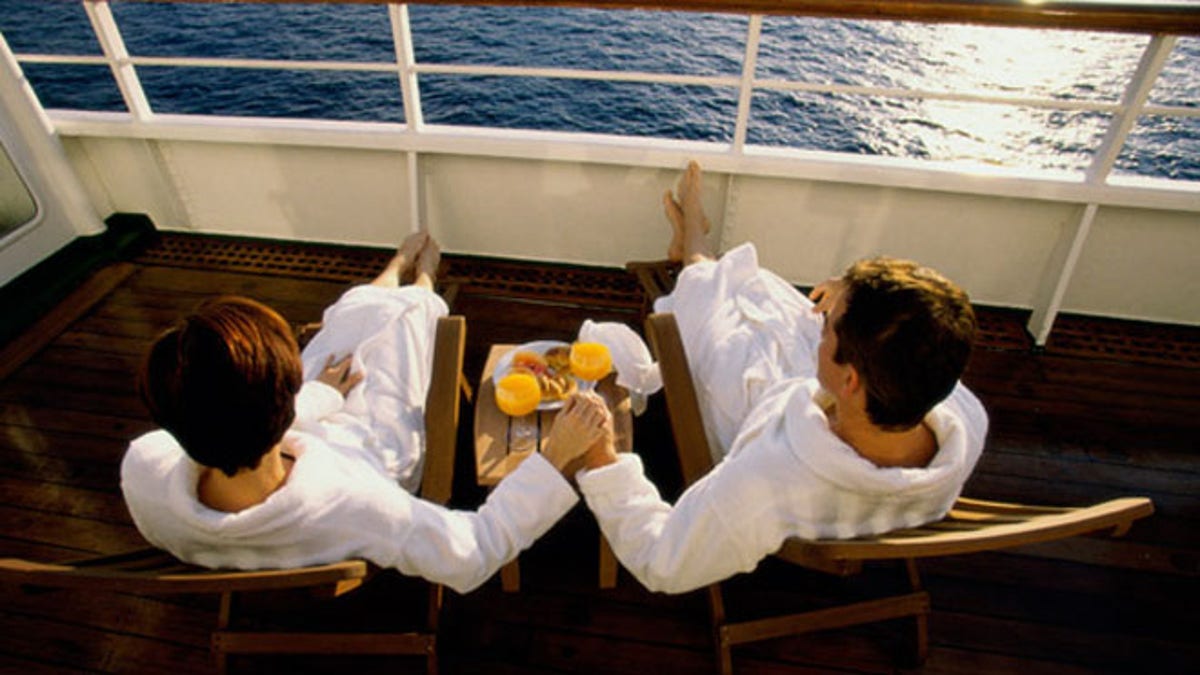 The race for the next generation of cruise ship is underway and it's all about luxury.
Recently, high-end Silversea Cruises announced that its 596-passenger, all-suite Silver Muse, its largest ship to date, will set sail in spring 2017.
Meanwhile, Regent Seven Seas is building its 750-passenger, all-suite Seven Seas Explorer and Seabourn Cruises has its 600-passenger all-suite Seabourn Encore, both which are launching in 2016.
And Sunday, Crystal Cruises announced it will be offering more spacious ships with over-the-top amenities like submarines and helicopter landing pads, and an all-business class airplane.
The flood of swanky new ships comes at a time when luxury cruises seem even more appealing than ever to empty nesters and retirees, especially those who can afford it.
"According to our 2015 Portrait of American Travelers, one half of affluent travelers are interested in taking a cruise vacation during the next two years," explains Peter Yesawich, vice chairman of marketing at the research firm MMGY Global, which recently came out with its 2015 Portrait of American Travelers survey.
Yesawich defines affluent travelers as those with an annual household income greater than $125,000 per year, and he explains that this is "the highest percentage we have ever observed since we introduced this national trend survey 25 years ago."
But it's not just older travelers.
MMGY's survey also found that millennials have caught the cruising bug because it fits well with their desire to explore new places by waking up at a different location each morning.
That's where Richard Branson's Virgin Group and its first foray into the cruise industry comes in with its 1,430 passenger ship targeted at a younger, yet still affluent audience.
So what will these ships look like?
Beyond the standard promises of high thread count sheets and towels, doting butlers, and flowing Champagne, many of the new bells and whistles on these floating palaces have yet to be revealed.
Some highlights include the fact that celebrity chef Thomas Keller of California's French Laundry will be the big name behind the dining program on the new Seabourn ship.
In addition, Regent's new ship will have the $5,000-per-person-per night Regent Suite, which—with its own sauna, steam room, and heated lounge chairs—is being billed as the most decadent suite at sea.
But expect to hear more about these ships in the coming months.
The early announcements give the lines a chance to drum up excitement and to trickle out information about innovations over time, keeping the line in the news between launches.
But, says Yesawich, if you consider that 55 percent of affluent travelers want to be treated like a VIP and 53 percent are willing to pay for luxury lodging, we can expect to see even more luxury at sea in the future.