London's Gatwick Airport closes runway due to sick employees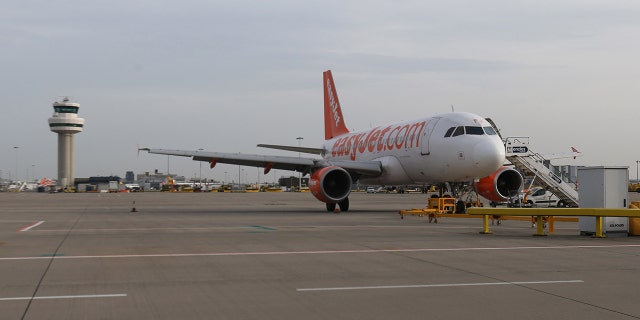 Several inbound flights into Gatwick Airport in London had to be delayed — or diverted altogether — after two of the three air traffic controllers scheduled to work in the tower reportedly called out sick.
The shortage extended from Sunday into Monday, according to the Evening Standard, and resulted in the closure of the airport's runway for over an hour on four separate occasions.
PLANE RUNS OVER RUNWAY WORKER'S FOOT AT GATWICK AIRPORT
According to regulations governing the shifts of air traffic controllers, employees are required to take two one-hour breaks per shift, meaning that the lone air traffic controller was not available to direct traffic between 1:40 a.m. and 3:20 a.m., and between 4:10 a.m. and 5:20 a.m., on both Sunday and Monday.
As a result, multiple flights Sunday were delayed and two others were diverted, while four were delayed on Monday.
"We worked closely with air traffic controllers and airlines to minimize the impact to passengers. We apologize for the inconvenience caused," a spokesperson for the airport told the Standard.
The spokesperson also confirmed the issue was no longer impacting travel at the airport.
GREEN BAY PACKERS PLAYER ARRESTED FOR MAKING BOMB JOKE AT AIRPORT
Gatwick Airport was also in the news last month, after a plane reportedly ran over a worker on the tarmac and injured his leg.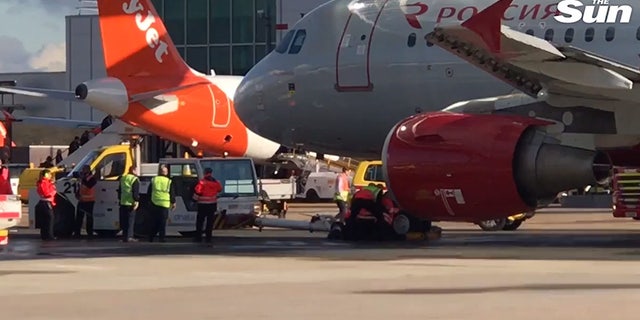 The runway worker in the March incident was airlifted to a London hospital for treatment.