Legal Travel to Cuba is Easier, But It's Not All Mojitos and Montecristos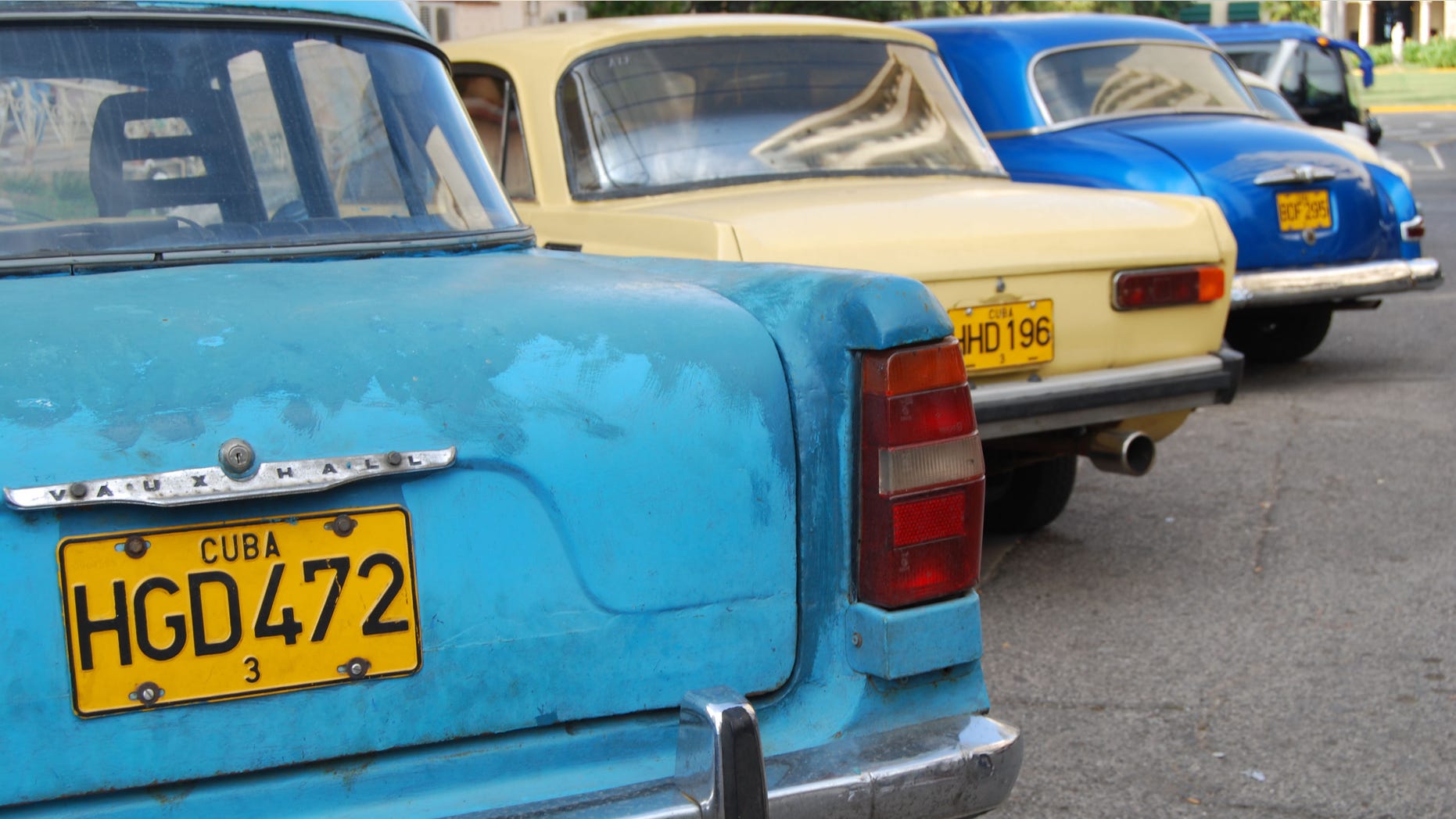 After five decades during which most Americans were all but banned from traveling to Cuba, it's finally legal for tour groups to visit the Communist-led nation, thanks to new easing of restrictions passed by the Obama administration.
Groups of travelers under "people-to-people exchanges" have begun arriving to the island to enhance the flow of information and culture. FoxNews.com recently joined Insight Cuba, a leading operator of authorized travel to Cuba, as one of the first groups given licenses.
For anyone with Cuba on their travel bucket list or those unwilling to risk the thousands of dollars of fines going illegally through a third country, there's no better time to book a trip. (The new rules still restrict the solo traveler, though.)
But if you're envisioning days spent swilling mojitos or smoking Montecristos by the pool, take note: These visits mean busy itineraries that at times feel more like an international field trip, not a relaxing island vacation.
Here, a few points to keep in mind if you're considering traveling to Cuba legally.
Person to person means little beach time: The U.S. regulations for "person-to-person" travel means diving into Cuba's culture, not its crystal clear waters.
We kept a busy schedule of visits to museums, community projects and neighborhood associations and logged lots of hours  in a tour van. A trip to a live-in clinic for at-risk pregnant women for example, is an excellent, although exhausting, crash course in Cuban culture and history, but isn't everyone's idea of a vacation.
But getting access to places off the tourist track makes it a unique experience, and having everything organized is a bonus.
Some organizations have more leeway for free time, however. Check before you leave about taking an afternoon or morning off from scheduled activities, which is easier to accommodate ahead of time.
Choose your operator carefully: Travel companies have been clamoring for licenses which reinstate rules put in place by President Bill Clinton in 1999, but revoked by President George W. Bush in 2003.
So far about three dozen tour groups are reported to have obtained licenses under the new regulations.
But at least one -- Abercrombie & Kent, best known for its luxurious itineraries and exotic destinations – has had to put trips on indefinite hold, pending compliance with the U.S. Treasury Department's Office of Foreign Assets Control, which issues licenses.
Other operators are tweaking their offerings to make customers happy while meeting the requirements of educational travel. Group size can be as small as 10, or as large as 30, and detailed itineraries are sometimes difficult to find on an organization's website.
The bottom line: A few phone calls ahead of time can go a long way in determining which organization, and trip, is a good fit for you.
It's not as cheap as you think: A long weekend in Havana with Insight Cuba starts at around $1,600.  Weeklong trips with visits to different parts of the country run from around $3,500.
Another operator, Distant Horizons, has 45 trips in the works with organizations including Harvard University and the Carnegie Museum of Art and the Art Institute of Chicago, with a five-day trip that starts at $3,000.
Factor in incidentals (about $50-$75 a day, depending on what you do on your own) on top of that.
On the bright side, in addition to accommodations, prices usually include handling of visa and paperwork, charter flights, which are usually from Miami, travel insurance and most meals, plus airport transfers and domestic flights.
If you need it, you'll need to bring it: That means everything from medication, sunscreen, toothpaste and feminine hygiene products, to snacks like prepackaged granola bars, trail mix and dried fruit.
Convenience stores, groceries and pharmacies are scarce in Cuba, since it's all controlled by the government.
Serious foodies, beware. Cuban cuisine isn't likely to please the most sophisticated palates. Food is rationed, and chefs are doing the best they can with what they have.
Expect lots of rice and beans and canned vegetables; meals included in your trip are usually buffet or pre-selected dishes.
A heads-up for high-maintenance travelers: While crumbling buildings and classic cars are iconic images of Cuba, the country's lack of infrastructure can come as a shock to less intrepid travelers.
The quality of hotels and level of service are not up to par with Western standards.
Bathrooms in restaurants, museums and public places can be dicey: toilets are sometimes bucket-flushed, and available toilet paper is the exception rather than the rule.
Drinking bottled water is recommended, even in higher-end hotels. Internet is expensive, hard to come by and sometimes slower than dial-up. Expect hustling, especially in touristy areas.
Cell phones and credit cards don't work: One aspect of travel to Cuba that's sure not to change until the U.S. government lifts its longstanding trade embargo is paying cash for everything.
Credit cards (and cell phones) don't work in Cuba, so you'll need to take out American dollars in the United States and exchange into Convertible Cuban Pesos, or CUCs (euros have a much lower exchange fee, if you can use those) upon entering the country.
Leave your cell phone at home, because it won't work. You can rent phones to call back home and hotels have Internet access, but it can be expensive.
Carve out solo time: As with any tour group, solo exploring is critical to understanding the true essence of the destination. You'll have a much richer experience, plus a greater appreciation for the struggles of Cuba and its proud, warmhearted people, with at least a conversational level of Spanish and a basic understanding of U.S.-Cuban relations.