Kim Jong Un impersonator says Singapore airport detained him upon arrival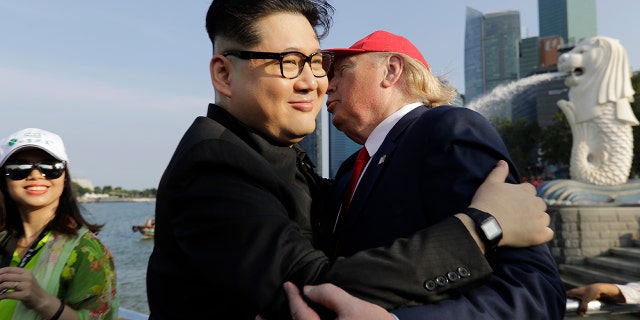 A comedian and Kim Jong Un impersonator claims he was detained at the Singapore Changi Airport on Friday ahead of promotional events he has planned for the coming days.
"(They) asked me what my political views were and if I have been involved with protests in other countries," the lookalike, who gave his name only as "Howard X," told Reuters.
"They said, 'It's the Trump-Kim summit, you've come at a very sensitive time.'"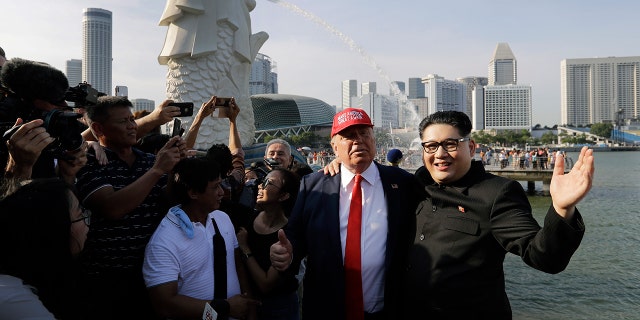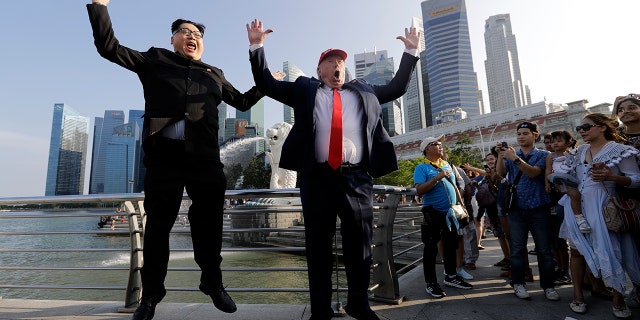 KIM JONG UN WANTS TO OPEN AMERICAN BURGER JOINT IN NORTH KOREA AS SHOW OF GOODWILL, REPORT SAYS
X, who hails from Hong Kong, is in Singapore as part of a promotion for a mall and a seafood restaurant, the Associated Press reported.
He claims police at Changi Airport held him for two hours on Friday, before telling him to stay away from the Sentosa Island, where President Trump and the real Kim Jong Un will be meeting on June 12, and the Shangri-La Hotel, where President Trump will reportedly be staying.
Later on Friday, X met up with Donald Trump impersonator Dennis Alan to pose for photos in Singapore's Merlion Park. Alan, too, said he believes the real-life meeting between Trump and Kim Jong Un was directly inspired by his and X's February publicity stunt at the Winter Olympics in Pyeongchang, where they managed to sneak into a press area during the opening ceremony before being removed.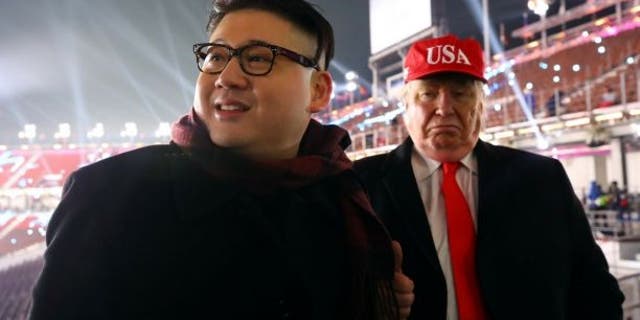 "It all started with us. If there's a peace prize that anybody should get, we should get it," Alan said.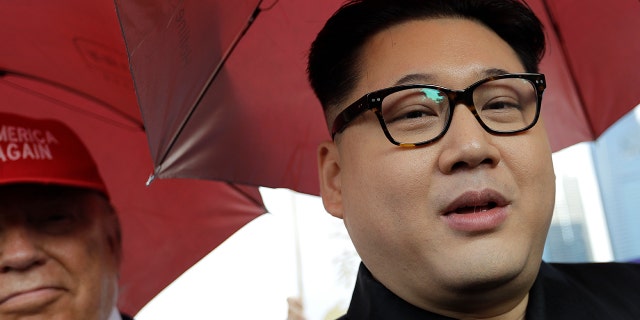 FOLLOW US ON FACEBOOK FOR MORE FOX LIFESTYLE NEWS
Despite stern warnings from police, X says he doesn't think he'll be getting any more trouble during his visit to Singapore.
"I'm here to stay. I don't think they will try and kick out the president. It wouldn't be good press for Singapore," X said.
The Associated Press contributed to this report.