'Jurassic Park' comes to life in realistic dinosaur experience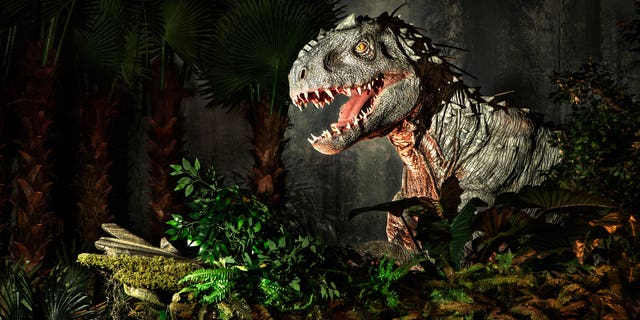 Lovers of dinosaurs and admirers of all things Jurassic Park will be in for a treat when a Jurassic World themed exhibit makes its first North American stop at Philadelphia's The Franklin Institute, starting this November.
The interactive exhibit, entitled simply "Jurassic World: The Exhibition!" is set to run Nov 25-April 17. It will display a variety of dinosaur attractions, featuring seven animatronic dinosaurs including the Brachiosaurus, Tyrannosaurus rex and Velociraptor.
"[It's] almost an experience like no other, combining both education and theme park wonder together to really give visitors this magnificent experience," Franklin Institute's President and CEO Larry Dubinski told Travel + Leisure.
The exhibit was inspired by the 2015 movie Jurassic World, a part of the Jurassic Park series first created by Steven Spielberg in 1993. The latest film installment depicts a luxury resort and amusement park where visitors can explore the habitats of genetically engineered dinosaurs. The fun quickly goes awry when a massive dinosaur breaks out of its enclosure and wreaks havoc on the park.
More From Travel + Leisure
The exhibit looks to recreate some of the wonderment of the imaginary locale of Isla Nuba, the island where the film takes place, allowing visitors the chance to see life-like animatronic dinosaurs up close.
Paleontologist Jack Horner collaborated closely with the museum to help create some of the more educational components, including areas where visitors can learn about dinosaurs' habits, climates, diets and DNA.
"One of the things we hope to do is the education piece, but also that inspiration piece…this sense of awe that dinosaurs definitely create," Dubinski said of the exhibit.
The Franklin Institute is a science museum and research center in Philadelphia that has been a fixture of the city since 1824, making it one of the oldest science education centers in the country.
Daytime tickets for the exhibit went on sale Sept. 10 and are $34.95 for adults and $29.95 for children. The cost of the ticket includes general admission.