JetBlue announces new Christmas Eve contest, will fly 5 gift-wrapped passengers to loved ones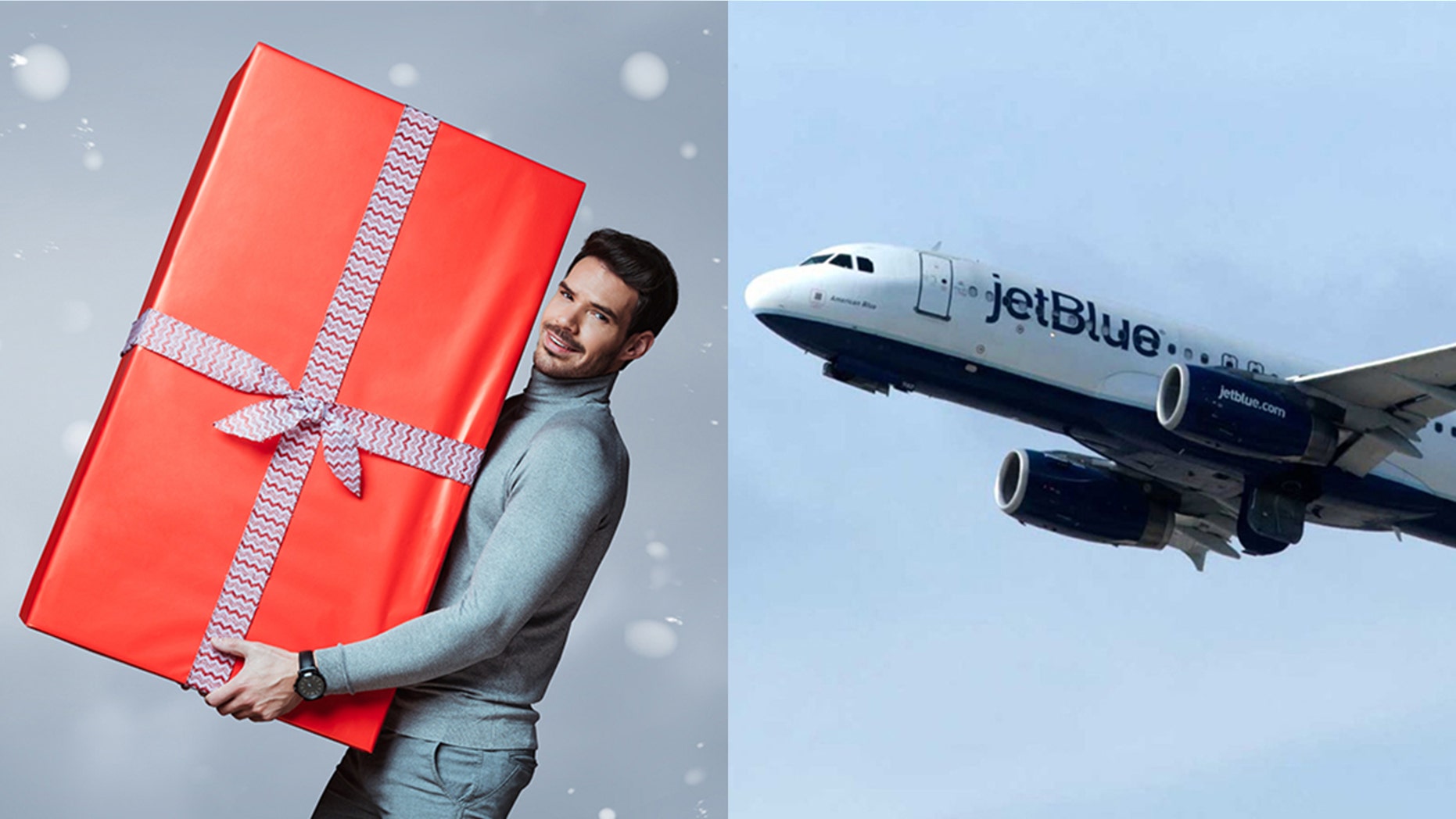 The best gifts come in life-size packages, according to JetBlue.
In the spirit of the holiday, the carrier has announced an exciting new contest, for which they'll turn five winners "into literal presents" by gift-wrapping them from head to toe and flying them to surprise their loved ones on Dec. 24.
PRESIDENT TRUMP'S PRIVATE PLANE CLIPPED BY AIRCRAFT AT LAGUARDIA AIRPORT
Better yet — the winners are invited to bring along a "travel companion" for the flight, too, as per the official rules, and the pairs will receive flights back home, too.
The carrier is taking the business of "presenting" the lucky winners seriously; options for being gift wrapped include "The Mummy," "The Burrito" and "The Boxer" styles, as per the Go Get Gifted contest page. After getting bundled up in a choice of holiday-printed paper, winners can choose from festive "bow placement" choices (such as the "head topper" or "bow tie") and options to be billed as precious cargo — add a "fragile sticker" or "bubble wrap."
To enter, interested participants simply have to fill out the online Go Get Gifted form, and explain why they'd make the "fly-est" gift in 280 characters or less. According to the contest rules, judging criteria includes overall creativity, how well the entry illustrates the "flyest" gift prompt, and appropriateness of the entry to be used in connection with the JetBlue brand.
Twitter users embraced the news with excitement, voicing their hopes for a shot at being selected.
FOLLOW US ON FACEBOOK FOR MORE FOX LIFESTYLE NEWS
"Bless me, twitter gods, with the chance to win this #JetBlue prize to go home for the holidays. Promise I'll be good #nicelist"
"I just entered and hope I'm one of the winners," another agreed.
As a word of reassurance to any skeptics, the JetBlue winners will be wrapped after landing, WCVB reports.