Jennifer Lawrence shut down by Delta crew after grabbing loudspeaker to lead plane in Eagles chant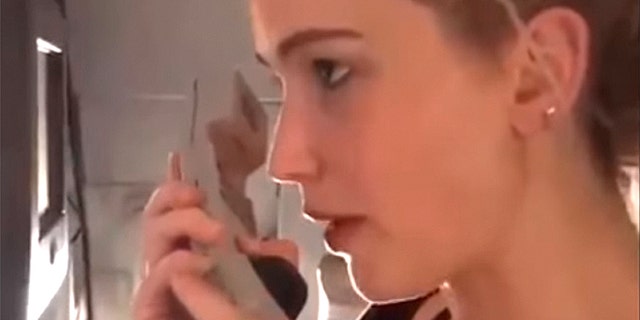 Even celebrities get in trouble on planes, as Jennifer Lawrence found out Sunday when she took over the loudspeaker to lead an Eagles chant ahead of the Super Bowl.
The "Red Sparrow" actress was on Delta flight 1975 from New Orleans to Los Angeles when she snuck to the front of the plane to make an announcement, People reports.
GIRL SCOUT SELLS 312 BOXES OF COOKIES IN SIX HOURS OUTSIDE POT DISPENSARY
"Everybody, this is not the pilot speaking. This is Jennifer Lawrence," the actress said over the loudspeaker. "It's February 4th, Super Bowl Sunday, and we all know what that means. Can I please get a 'fly eagles fly'? Fly, eagles fly! Fly eagles fly!"
In a video of the incident, the passengers seem largely unenthused by Lawrence's efforts at team spirit, but a few fellow Eagles fans sitting in coach can be seen chanting along with her.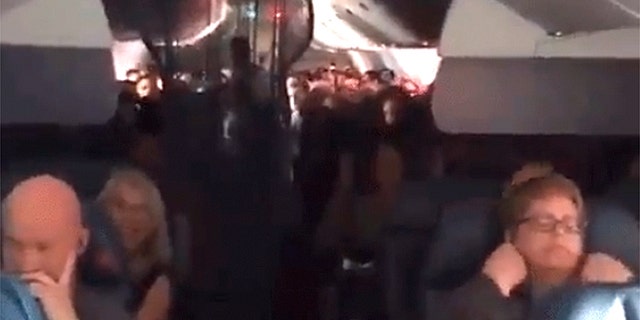 Lawrence then breaks into a funny monologue from the movie "Bridesmaids," where actress Kristen Wiig also takes over the airplane intercom. "There's a colonial woman on the plane, she's wearing –" Lawrence said as a flight attendant comes up to stop her, and the video cuts off.
Another passenger on the flight told People that Lawrence then went back to her seat and the airplane crew seemed fine with the situation. "It was just like a fun, spontaneous chant by Jennifer Lawrence that we definitely appreciated. I think everyone just went along with it, since flights are so boring."
The passenger also said Lawrence happily took a selfie with a young Eagles fan wearing a jersey. "They asked her and she very happily said yes."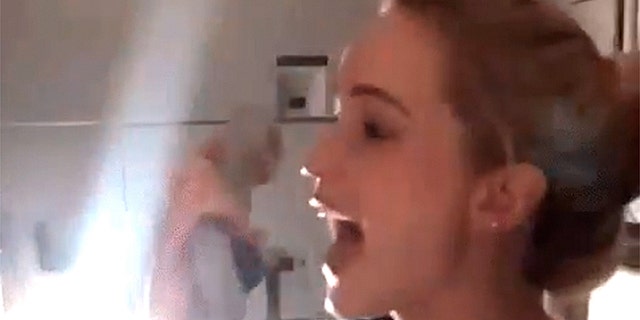 While Lawrence is from Kentucky, she's likely a fan of the team thanks to her movie "Silver Linings Playbook," which revolves around a family of die-hard Eagles fans, one of whom was played by real-life Eagles fan Bradley Cooper, who attended Sunday's big game to root them on.
FOLLOW US ON FACEBOOK FOR MORE FOX LIFESTYLE NEWS
Lawrence was on the flight after speaking at an event Saturday evening at Tulane University, according to People.
Delta Air Lines did not immediately respond to request for comment.