Is the Met's $95 million van Gogh masterpiece a fake?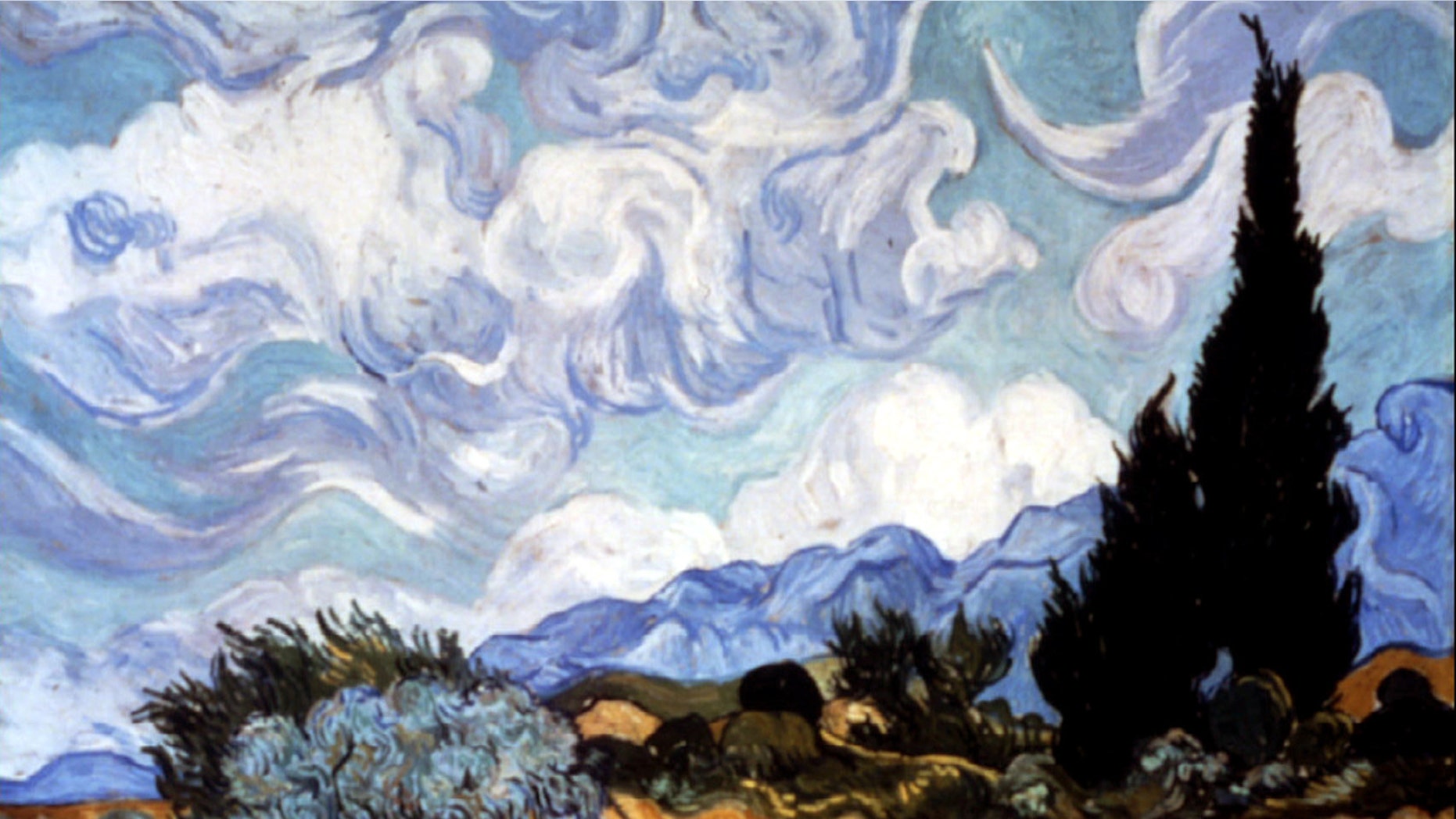 Vincent van Gogh purportedly regarded the pastoral scene of wheat, cypress trees and mountains as one of his "best" landscapes — but a journalist insists the Metropolitan Museum of Art's $95 million masterpiece is a fake.
James Grundvig's new book, "Breaking van Gogh," claims the painting titled Wheat Field with Cypresses was really made in the late 1800s by Emile Schuffenecker, "a third-level impressionist painter" and suspected forger.
Look carefully at the canvas in Gallery 822 on the Met's second floor, and you can see some of the signs of a forgery, Grundvig says. One is a discordant blob of blue paint on the mountain in the background. "That is not the kind of mistake van Gogh would make," said Grundvig. "The blue blob is very egregious. Van Gogh never did a blue blob."
Compare the dark-colored cypress in the alleged fake to the lighter van Gogh cypress in Gallery 825 next door, which Grundvig believes is genuine. "See the marked difference in the colors, brushstrokes, etc.," Grundvig said. The two paintings of the same kind of tree "look completely different." Grundvig — a construction manager turned author who spent three years researching the van Gogh book — says the painting's history supports his theory.
Van Gogh — famed for chopping off his ear in an insane rage — committed himself to an asylum in Saint Remy, France, in May 1889. The artist produced many paintings during his year there, supposedly including The Met's. In letters to his brother Theo later in 1889, van Gogh mentions two cypress paintings. Grundvig says that reference to two paintings somehow has come to justify the provenance of three cypress paintings — the fake at the Met, and genuine van Goghs at the National Gallery in London and in a museum in Switzerland.
Van Gogh rolled up paintings before he shipped them from southern France to Theo, a Paris art dealer. This cracked the canvasses' thick paint. Grundvig says there's no cracking on the painting consistent with having been rolled up. But the Met disagrees. It says the painting has "weave impressions" that show it was rolled up.