Is New York City's Times Square getting a park in the sky?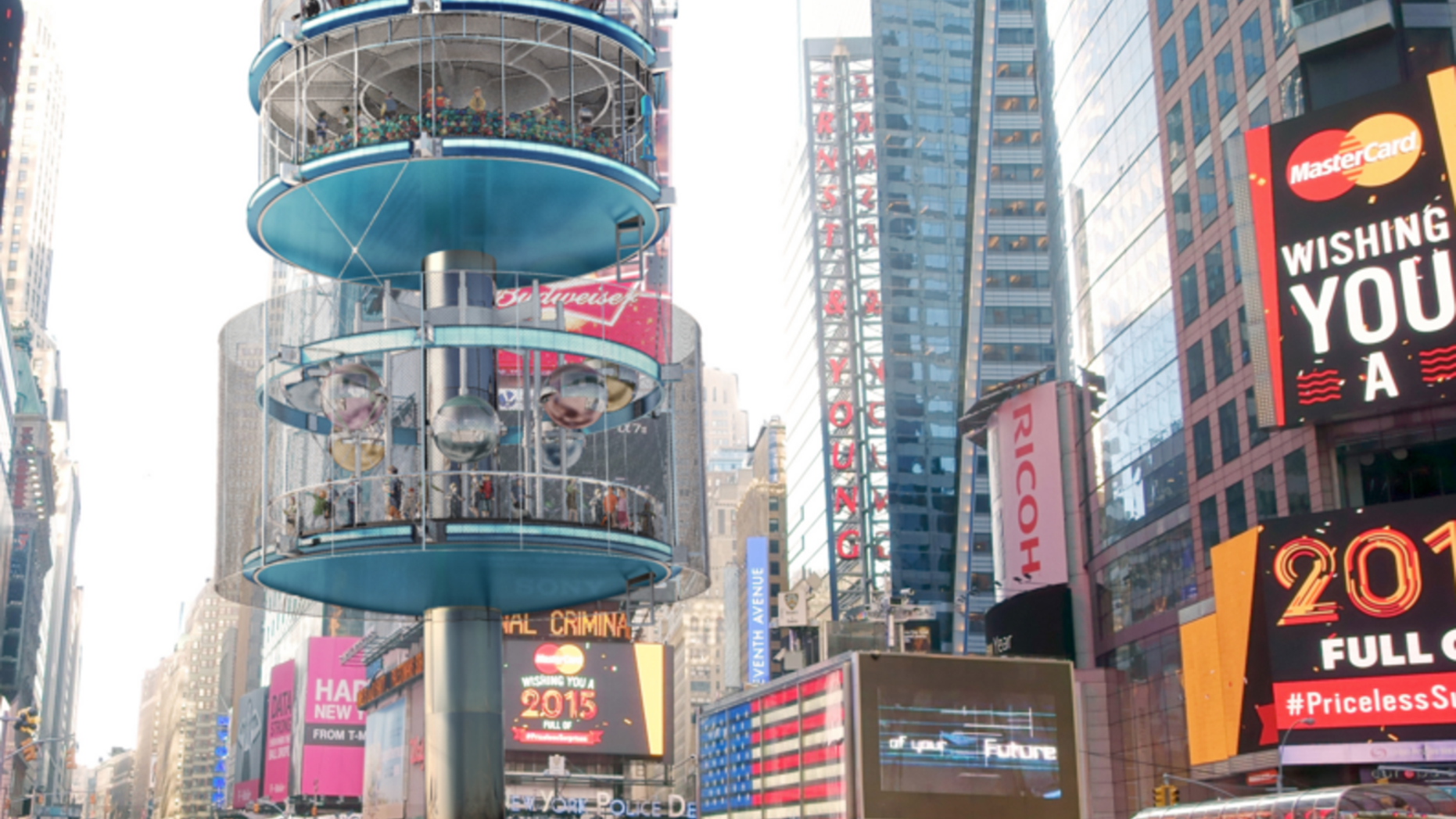 When livable space becomes scarce in densely populated cities, builders tend to move upward with high-rises and skyscrapers. But could the same concept be applied to outdoor recreational and green areas?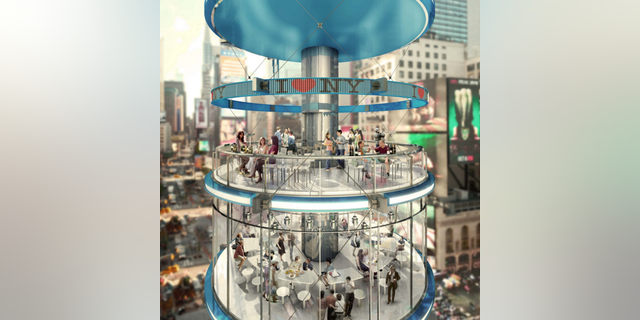 For the Shanghai-based firm 100architects, that's precisely the plan. Vertical Times is a concept park that would rise six levels into the sky.
Welcoming locals and visitors, the proposed space would feature individual zones that include a carousel playground and ball pool for children, a hammock lounge and sky garden for adults seeking relaxation, and a restaurant and sky bar for those looking for a little more activity.
More from Architectural Digest
100architects' proposal targets New York's Times Square, which sees roughly 400,000 visitors every day.
"Vertical Times takes a different approach to the design of public space," the firm said in a statement. "It means that parks would no longer need to be built on a large horizontal extension of land, but rather a multilayered structure with a softer impact on land consumption, while establishing a highly recognizable landmark in the city."
Vertical Times would measure 40 feet in diameter and 180 feet tall, while each level would be 1,215 square feet. Built using a combination of concrete and steel, the structure would be reinforced with a central column, which would also hold an elevator