'Idol's' Lauren Alaina Heartbroken Over Missed Trip to Daytona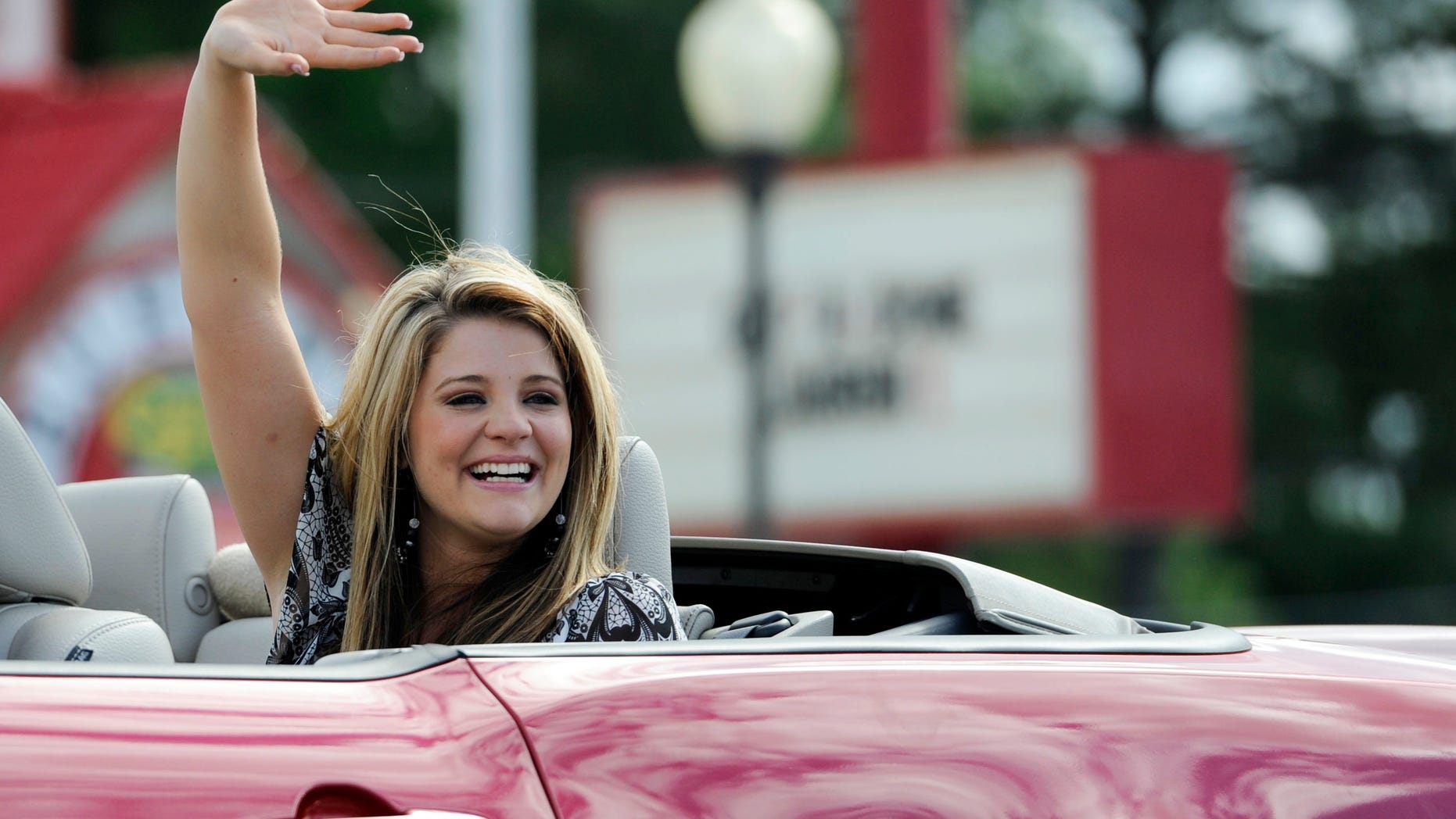 Many people would love their vacation home be more than just a place to escape, but a real home-away-from home. "American Idol" runner-up Lauren Alaina says she's one of the lucky ones.
Ever since she was a child growing up in Georgia, she and her family have been making annual trips to Daytona Beach, Fla.
This year Alaina's family trip was delayed due to a hectic touring schedule, a sign that although she didn't snag the title, she's on her way to becoming a real American star.
After the 16-year-old singer finished in second place on the tenth season of "Idol," she released  her debut album, "Wildflower" -- which has climbed to number five on the Billboard 200 chart and number two on the Country Albums list.
Despite her busy schedule, Alaina's family finally made it down to Daytona this year. So, what is it about this destination that keeps this young starlet coming back for more, year after year?
Daytona Beach, famous for it's legendary NASCAR races, offers an ideal vacation spot for anyone seeking some sun, outdoor fun, and beautiful ocean views. The city in Volusia County on the eastern coast of Florida offers pristine beaches that have become a relaxing getaway for Alaina and her family.
Lauren Alaina: Since my mom was pregnant with me we've been doing to Daytona Beach. We've been going there every year around the first of July. It's just really cool that we have this traditional family vacation. We always go to the same place, it's a family at this place that we stay at, we know the people that stay there that weekend. It's just a really relaxed place to stay at. The beach is really pretty. Actually, I missed the family vacation this year because I was on tour, so we went right after the tour ended. When I found out that I couldn't go the same week we usually go, I was heartbroken. I cried the whole week. When something means so much to you, you miss it. It's hard, but we still got to go. I made sure of it, and it was just as good as the other ones.
Fox411: What activities set Daytona Beach apart from other beaches?
Alaina: They have this thing there at the boardwalk called the slingshot, and ever since I was a really young girl I always wanted to ride it, it's kind of expensive and was never able to ride it, but this year I rode it like 6 times with my best friend Marie and with my mom. My dad and brother rode it together and it was awesome. It's just a really cool place to go hang out. I sing karaoke there every year, so it was weird to go and watch the karaoke there, knowing that I grew up doing that. I just love it down there, it's the best place in the world.
Fox411: After riding the slingshot and singing your heart out, how do you unwind?
Alaina: Playing by the pool. That's my mom's favorite thing to do in the whole world, just lay by the pool all day and tan, because she has perfect skin to tan. Well, I actually tan really good too but I've been out of the sun for the past year so I didn't tan that great this year. I was burning and I don't usually burn, I was so mad!
Fox411: Where do you recommend vacationers to go for some grub?
Alaina: We love to go to Inlet Harbor and Aunt Catfish's, those are out two favorite places in Daytona. Anything on the menu is really good but Inlet Harbor has a really good fried grouper sandwich. That's one of my daddy's favorites.
Fox411: What are the three must-haves for a Daytona Beach vacation.
Alaina: Tanning lotion, you need your family there, that's the place to go to hang out with your family and "Wildflower" to listen to.
For more Florida tourism, check out FoxNews.com's Orlando vacation guide >>