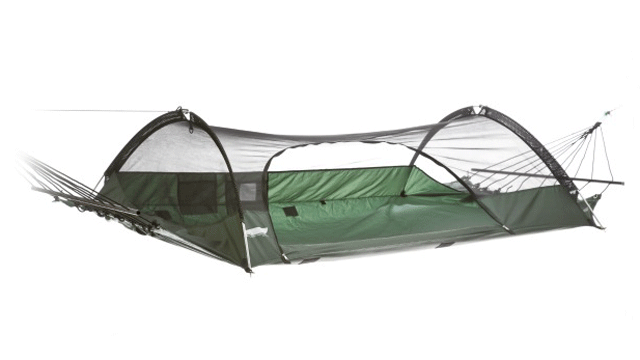 Looking for some great last-minute gifts for the travel junkie on your list?
Spread some cheer and goodwill with our picks for travel gadgets sure to enhance every journey. Whether they're exploring the back country of Siberia or road-tripping with the family, here are a few goodies to help them stay fueled up, stress-free and one step ahead of the ­­inevitable hassles of travel.
But, a heads-up: These gifts are so cool, you just might find yourself buying one for yourself.
Powerbag battery-charging backpack: While there are other battery-charging bags on the market, this rugged backpack is slimmer, lighter and loaded with thoughtful extras. The "fūl" charging system has connections for up to four mobile devices simultaneously, automatically detecting which one needs powering up first. The padded laptop and tablet pockets keep your gear protected, while its waterproof AC adapter is tucked neatly into a side pocket that also fits the smaller gadgets while they get juiced. Bonus: It comes charged and ready to go. From $139; various retail outlets and MyPowerbag.com.
EcoQue portable grill: This nifty little grill is so efficient and easy to use that it just might replace that under-used behemoth on your back porch. The company claims you'll save up to 75 percent on fuel compared to grills of similar size – just nine briquettes for a four-person meal. No briquettes? No problem – the patented pyramid design works just as well with twigs and sticks. Made of easy-to-clean stainless steel, EcoQue comes in both 12" and 15" sizes, and packs down to an impressive one-inch thickness for easy transport. (Our only gripe: The fitted foil liners aren't included, but you'll want to use them.) From $129
House of Marley in-ear speakers: The only foreseeable drawback to these über-cool earphones: Constantly removing them to field inquiries from envious fellow travelers. The latest offering from The House of Marley, the family organization of late reggae king Bob Marley, three collections of audio products, including the Zion in-ear earphones, shown here in Mist, seamlessly blend style and substance, with wooden accents and braided, tangle-free fabric cords (in Jamaica's national colors, no less), and quality sound that far outperforms their plastic-and-rubber counterparts. Plus, they're made with sustainable products and packaging, and 5 percent of the company's proceeds go toward 1Love.org, a charity focused on global unity and the environment. Yeah, mon, indeed. From $29.99, available here and here.
Shelves To Go: Hotel room dressers might very well become obsolete with this clever device, which cuts the unavoidable task of packing and unpacking to mere seconds. Initially developed for flight attendants, the product has become popular with the road warrior set – especially the germ-phobes skittish about dusty drawers in hotel rooms. Shelves to Go come in 18- and 20-inch sizes (the latter of which easily fits into most carry-ons) and hold 35 pounds worth of stuff. Finally, we're one step closer to having a suitcase pack itself. $35
Backtrack D-Tour GPS, Bushnell: Sure, phone apps and maps are great, but they're not very useful when you're hiking through serious backcountry with no cell coverage or a clue which way to go at the fork in the trail. This user-friendly GPS comes to the rescue with no-fuss functionality (a push of a button sets up to five locations, such as the trailhead or your car in a palatial parking lot, and a digital compass that points you in the right direction) and some handy extras (altimeter, speedometer and temperature gauge). At home, upload your data for an impressive display of your exact route, altitude gain, distance and speed. The D-Tour, a lightweight six ounces that easily fits into your palm, also makes a perfect navigation tool for on-the-go-runners to explore unfamiliar cities and routes. From $119
Travel-Tot Travel Childproofing Kit: As parents are well aware, the stress of traveling with young children doesn't end when you arrive. Head off bumps, bruises and nastier mishaps in homes away from home with this award-winning baby-proofing kit, which easily transforms a hotel room or Grandma's house into a safer spot for your little ones in about five minutes. The easily packable kit comes complete with corner, outlet and doorknob covers, plus a cabinet lock, cord-wind up and other assorted gadgets. We're definitely doing the safety dance for this one. $25
Blue Ridge Camping Hammock: It's been on the market for a while, but this über-cool hammock – which is essentially a tent strung between two trees – is now patent-pending for its unique design. Designed by Lawson Hammock, the single-person BRCH keeps campers suspended above rocky or steep terrain, dry from the rain, bug-free and, unlike many camping hammocks, not feeling like the filler in a soft-shell taco. Its arched-pole, spreader-bar system enables a good-night's sleep even when rough ground suggests otherwise, but if you want to sleep on the ground it's easily staked out as a bivy tent, too. Plus, it weighs only four pounds, including its rain fly and condensation-preventing netting, and packs neatly down to 24"x6"x6". $139.99
Solio Bolt: This adorable, planet-friendly charger juices up most small hand-held devices, like phones, GPSs or MP3 players, on 8-10 hours of sunlight, and its backup battery holds two full charges for most cell phones. On cloudy days (or from your hotel room), skip the solar and simply charge it from an outlet or your laptop to make sure your iPod lasts through the final leg of that cross-continental flight. Encased in a durable, lightweight shell, the Bolt comes with a micro-enabled USB cable and even a pencil to position the device for maximum solar charging. $80
Motorola Talkabout MS350R Radios: You'll feel like a kid again with these fun, yet hardworking handheld radios. The Talkabouts have a head-spinning array of features and functionality: They're floatable and water-resistant, with a 35-mile range, eight repeater channels, weather alerts, a vibrating ringer option, LED flashlight, and nine hours of rechargeable battery use – all packed into a punchy yellow handheld that fits perfectly into your palm. We won't blame you if you're slow to get back into cell-phone range just to have an excuse to keep using them. $99