How to tell the age of the plane you're flying on
Following last week's deadly incident on a Southwest flight, in which one passenger died and seven others were injured after the plane suffered a midair engine explosion, concerns over aircraft safety have been at the forefront of people's minds.
The airline is currently performing an accelerated inspection of the fan blades on all CFM56 engines, manufactured by CFM International, which is expected to be completed over the next 30 days.
The inspection is being implemented "out of an abundance of caution" after an engine with "metal fatigue" exploded midflight on April 17 and sent shrapnel through the aircraft window.
SOUTHWEST FLIGHTS CANCELLED DUE TO ENGINE INSPECTIONS FOLLOWING DEADLY INCIDENT
On Friday, the Federal Aviation Administration ordered ultrasound inspections of all engines like the one that exploded. This order affects 352 engines on new-generation Boeing 737s, a twin-engine jet used by airlines around the world, according to The Associated Press.
After the midair tragedy, many people are likely left wondering about aircraft age and condition, and what role those factors play in safety. While a modern-looking planes might seem more reliable, experts say aircraft maintenance rather than age is what matters most.
"The age of an airplane is a legitimate question. Is my aircraft flightworthy? Do you see signs of wear and tear on the interior — tattered seats, musky smell, panels coming off the ceiling, frayed carpeting or yellowing on the sides of the wall? All of those things can be a sign that you're on an older or, more worrisome, an improperly maintained aircraft," Christopher Elliott, a travel writer, consumer advocate and co-founder of the advocacy group Travelers United, told MarketWatch.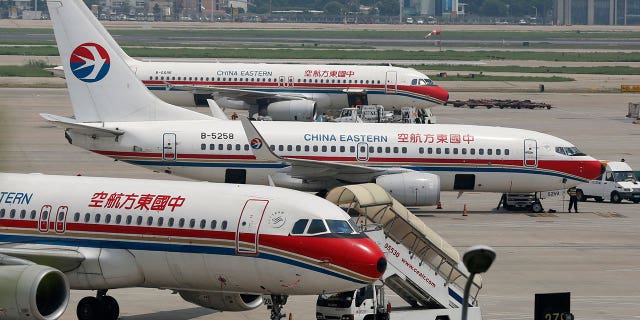 Average aircraft age varies per region. By 2023, North America's operating fleet is estimated to have an average age of 12.2 years, according to MarketWatch. In comparison, the average age of fleet in Africa is 12.7 years, Eastern Europe 10.2 years, Western Europe 10.6 years, Latin America 9.2 years, Middle East 7.2 years and China 5.9 years.
"Aircraft lifespan is established by the manufacturer and is usually based on takeoff and landing cycles," Federal Aviation Administration spokesperson John Petrakis told Smithsonian's Air & Space magazine. "The fuselage is most susceptible to fatigue, but the wings are too, especially on short hauls where an aircraft goes through pressurization cycles every day."
However, it isn't unheard of for some planes to last a few decades. "There are 747s out there that are 25 or 30 years old," Petrakis said. Even the two Boeing 747-200B jumbo jets that operate as Air Force One have been in service since 1991. "One of the standard jokes in the aviation business is a customer asking if the airplane is safe, and the pilot saying, 'How do you think it got this old?'" Bruce Landsberg, former president of Aircraft Owners and Pilots Association's Air Safety Institute, told Condé Nast Traveler.
FOLLOW US ON FACEBOOK FOR MORE FOX LIFESTYLE NEWS
People can check the age of an aircraft by looking up the plane's N-number in the FAA registry or on Planespotters.net, according to MarketWatch. While it's easy to find, you likely won't have the N-number until you're already at the airport waiting to board. Other sites like AirFleets.com and Planespotters.com will help you estimate the age of an aircraft in advance based on the particular carrier.