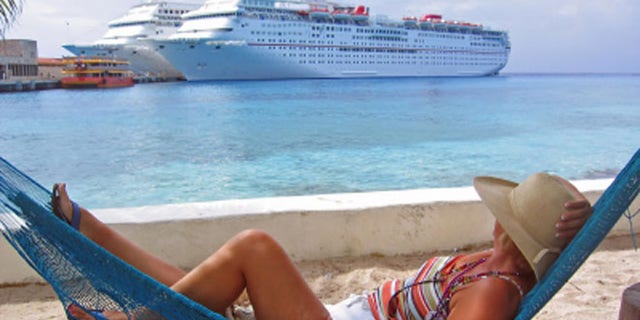 If you're wondering what to pack on a cruise trip, check out these suggestions to help you select clothing appropriate for your cruising destinations and bypass excess baggage fees that invariably accompany over-stuffed suitcases.
Carry-on necessities
Include all crucial personal items such as airline tickets, medications, electronics and cruise documents in your carry-on luggage, in addition to a swimsuit and a change of clothes in the event your luggage gets lost or experiences on-board delivery delays.
On-board dress codes
Pay attention to dress code. Jo Kling, president of cruise events company Landry and Kling, says, "Most cruises include a mix of casual, smart casual, and formal evenings."
She says that shipboard attire can range from casual to formal and is at the cruise line's discretion. Plan for one formal evening during short cruises (three to five nights), and two formal evenings for seven-night cruises. Before embarking, check out Cruisecritic.com's article that details dress codes for each cruise line.
Women's attire
For indoor daytime activities, Kling encourages female cruisers to wear comfortable shorts, pants, jeans, skirts and sundresses. Outdoor activities require swimsuits and more casual apparel, such as T-shirts, shorts and poolside cover-ups. Try a long scarf or pashmina that can double as a stylish accessory or, as Kling recommends, a wrap for air-conditioned rooms and cooler nights.
Men's attire
A simple sport coat, khakis and a nice T-shirt or a button-down is a standard and versatile outfit suitable for just about any activity. Consider khaki or jean shorts for daytime and on-shore wear. Kling counsels men to pack at least one suit and tie that can be worn as formal wear in place of a tux.
Correspondingly, CruiseOne travel agent Alan Rosenbaum says that men who want to pack light should consider renting a tux while on the ship, which can be arranged in advance or after boarding.
Footwear tips
When deciding on shoes to bring, aim to bring multi-purpose styles. Kling says sneakers are a must-have for "taking advantage of fabulous fitness centers or sports facilities."
Casual sandals are essential for men and women and can accompany daytime casual wear. Strive to color-coordinate formal wear so that you only need to pack one pair of formal shoes. Think about bringing an over-the-door shoe holder (perfect for toiletries, jewelry and other small, easily lost items) for added space in a cramped cabin.
Destination-specific suggestions
Due to tropical destinations' notoriously unpredictable weather, a light-weight waterproof jacket is an essential packing item when traveling to the Caribbean. On the other hand, Kling advises Alaska and Northern Europe cruisers to bring sweaters and jackets with removable layers for chillier weather.
Hats offer sun protection and warmth, depending on your cruise destination. Rosenbaum advises packing for the activities that you expect to participate in, whether swimming, horseback riding, hiking or ice skating.
"Find out what activities are available on the ship before you go," he says.
Miscellaneous everyday items
Rosenbaum recommends bringing an outlet strip because there are usually only one or two outlets in a room, and if you want to charge your cell phone, computer, and iPod, you're going to need more outlets.
Other important non-clothing items include: travel guides, binoculars, tote bags, backpacks, cameras and sunscreen. Laptops, music players, tablets and e-readers are popular choices for at-sea entertainment. Make sure to inquire about your cell phone carrier's roaming rates before leaving, especially if planning to use your phone as an alarm clock, to avoid incurring exorbitant fees off-shore.