How a first-class passenger got a $7,000 flight for $76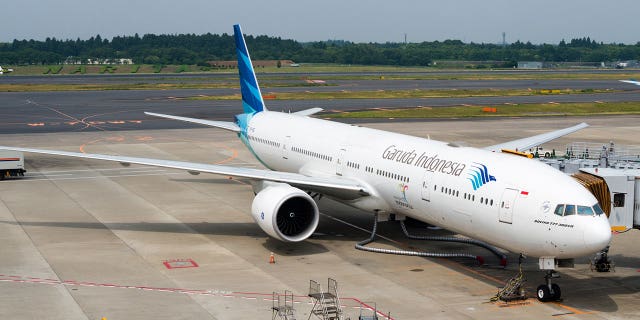 NEWYou can now listen to Fox News articles!
Getting to take a 10-day vacation for under $100 seems like a dream, but for travel blogger Sam Huang that fantasy recently became a reality when he traveled from Jakarta to Tokyo in first class accommodations for just $76.
Huang was traveling to Japan with his father, who was celebrating his 60th birthday, to see cherry blossoms, Huang told Travel+Leisure.
Huang explained that to get to Japan he flew on Garuda Indonesia, in first class. The retail cost for the flight was over $7,000, according to Huang, but he took advantage of a 90-percent off mileage flash sale the airline had in December of 2016.
And so, for just $76, plus 13,500 points, he was able to purchase the first-class ticket.
More From Travel + Leisure
"In the U.S. the same amount of miles would barely get you an economy flight on United," Huang said.
Because he booked the finest seats available on the flight, the airline also picked Huang up in a Mercedes to take him to the airport. Once there, he was zipped through a VIP security line and immediately taken to a private lounge to wait for his flight with a glass of champagne in hand.
On the flight, Huang was again greeted with champagne in his suite. He even had his shoes personally taken off by a flight attendant who then placed slippers on his feet.
And the over-the-top amenities and savings didn't stop in the air. According to Huang, over the 10 day trip, "my dad and I traveled around Japan chasing the cherry blossoms, staying at various upscale hotels using points."
The best part of the epic journey, Huang said, was their one-night stay at the gorgeous Park Hyatt Tokyo. The usual cost per night for the base rooms in the hotel hovers around $1,000 a night, but Huang was able to pay with 30,000 Hyatt points.
Watch his trip in the video above and see even more of the first class cabin onboard the Garuda Indonesia flight here.