Great day trips for Father's Day
Surprise dad with a fun excursion this Father's Day. Paddle your way through the Everglades, learn the ancient art of throw-net fishing or go on a shark-tagging expedition. Chances are, he'll appreciate your surprise trip way more than a necktie.
1. Shark encounters--Ft. Lauderdale, Fla.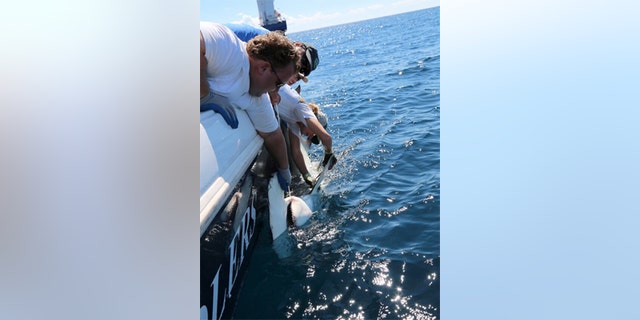 If dear old dad loves boating and fishing, consider spending the day in Ft. Lauderdale where you can tag along with the Guy Harvey Research Institute to experience a shark-tagging expedition firsthand. The program, which partners with Nova Southeastern University, aims to better educate people about sharks and their environment. And with the recent attacks; it's a good thing to know. During the 5-hour excursion, you may see hammerhead, tiger, nurse and other types of sharks. You and your father can be as involved as you'd like, helping researchers prepare equipment, tagging sharks and releasing them unharmed back into the water.
2. Kayaking in mangroves-Everglades National Park, Fla.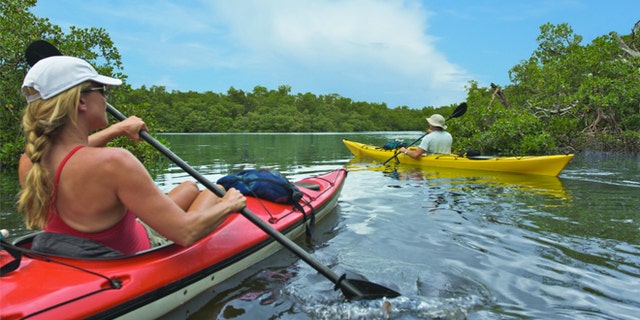 The best way to get to know the marine life in the Gulf Coast section of the Everglades is by skimming across the water's surface. Everglades Area Tours will take you on a boat ride and give you the chance to do some serious kayaking in search of stingrays, horseshoe crabs and sea sponges. First, the boat will take you near one of the small islands (they say there are 10,000 islands, but no one knows for sure) so you can paddle 'til your heart's content. Keep your eyes peeled for dolphins, especially on the boat ride back. They love to jump in the wake behind the boat. Note: If you'd like to extend your stay, camping is allowed on some of the islands.
3. Throw-net fishing--Travaasa Hana, Maui, Hawaii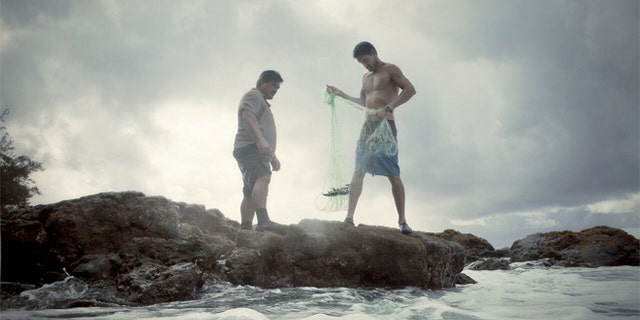 Taking your father to Travaasa Hana will definitely win you some brownie points. The lush, all-inclusive resort is located on the eastern side of Maui, the more secluded side of the island. The large cottages are perfect for a family gathering --not to mention that they come with a dramatic view of the ocean. Once you settle in, take your pick from authentic Hawaiian experiences. For starters, you can take a group ukulele lesson or learn the ancient art of throw-net fishing. You can even learn the proper way to husk a coconut. If dad prefers a less strenuous activity, order a picnic lunch from the hotel and just lounge oceanside. The best part is that everything you want is at your fingertips.
4. Wildlife safari--Jackson Hole, Wyoming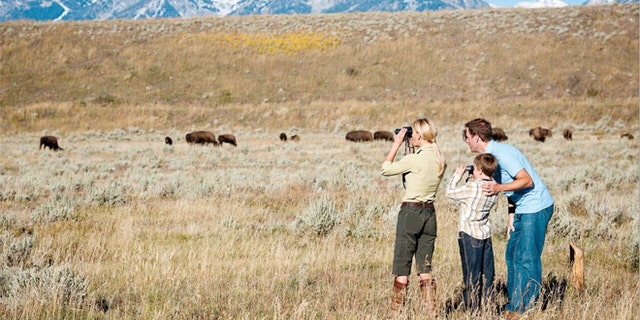 Staying at the Four Seasons Jackson Hole is equals parts swanky and nature filled. The hotel is a stone's throw from both Yellowstone and Grand Teton national parks. In other words, it is the perfect launching pad for adventures with dad (read: hiking, biking and wildlife watching) no matter the season. Get out in nature and sign up for the resort's wildlife safari, which is available year-round. These intimate tours (limited to five guests) are led by an in-house wildlife biologist and naturalist. Be on the lookout for elk, bears, mountain lions and bighorn sheep.
5. Coaster hoping--Cedar Point, Sandusky, Ohio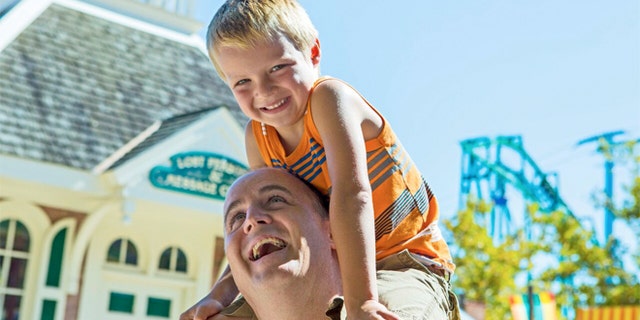 If you're dad is a coaster fanatic, then there's nothing quite like spending a day at Cedar Point. This park has 71 rides and roller coasters, including the new floorless Rougarou roller coaster. Plus, you can sign him up for the Father's Day Feast of all Feasts where he can chow down on charbroil burgers, marinated chicken breasts and Italian sausages. Dad can customize his sides of mac and cheese and a jumbo baked potato with more than 10 different toppings, including pulled pork, blue cheese and bacon.
6. Behold a volcano--Volcanoes National Park, Hawaii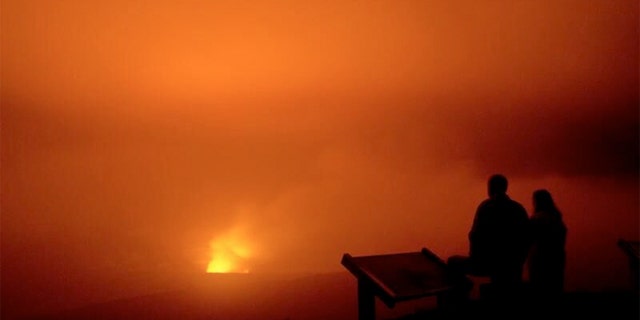 Volcano Bike Tours offers a one day guided bicycle tour of the park, taking guests from summit to sea on paved roads and trails. Grab jackets (it gets chilly) and come back at night for a crystal clear view of the Milky Way. And if Kīlauea volcano is active, you'll see the lava glow, too. With epic lava-rock terrain, plus fabulous star-gazing, dad will certainly be mesmerized.