Giant, uncut Foxfire diamond goes on display at Smithsonian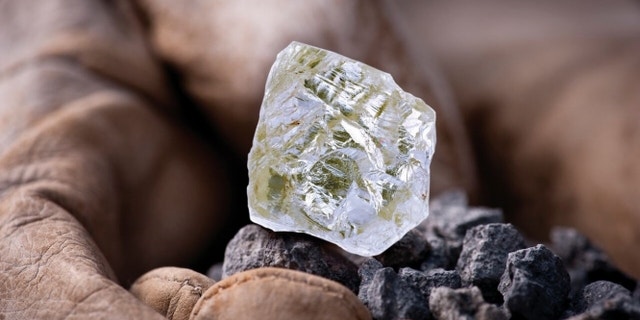 One of the biggest diamonds ever found is on display at the Smithsonian's National Museum of Natural History.
The Foxfire diamond is the largest uncut, gem-quality diamond ever mined in North America. It weighs 187 carats, or 1.3 ounces.
INSIDE THE NATIONAL MUSEUM OF AFRICAN AMERICAN HISTORY AND CULTURE
The Foxfire diamond was found just last year at a diamond mine in Canada's Northwest Territories. Before it was discovered, only much smaller diamonds were believed to exist in the area.
Such a large stone might easily have been crushed by mining equipment, but it survived because of its unusually flattened shape.
WOOLLY MAMMOTH BONES ON DISPLAY AT UNIVERSITY OF MICHIGAN
The diamond was purchased at auction by investor Deepak Sheth in June, and went on public display for the first time Thursday, alongside the famous Hope diamond. It will remain at the museum through Feb. 16.