Gaudi Mansion in Barcelona Reopens After 7-Year, $12.6M Renovation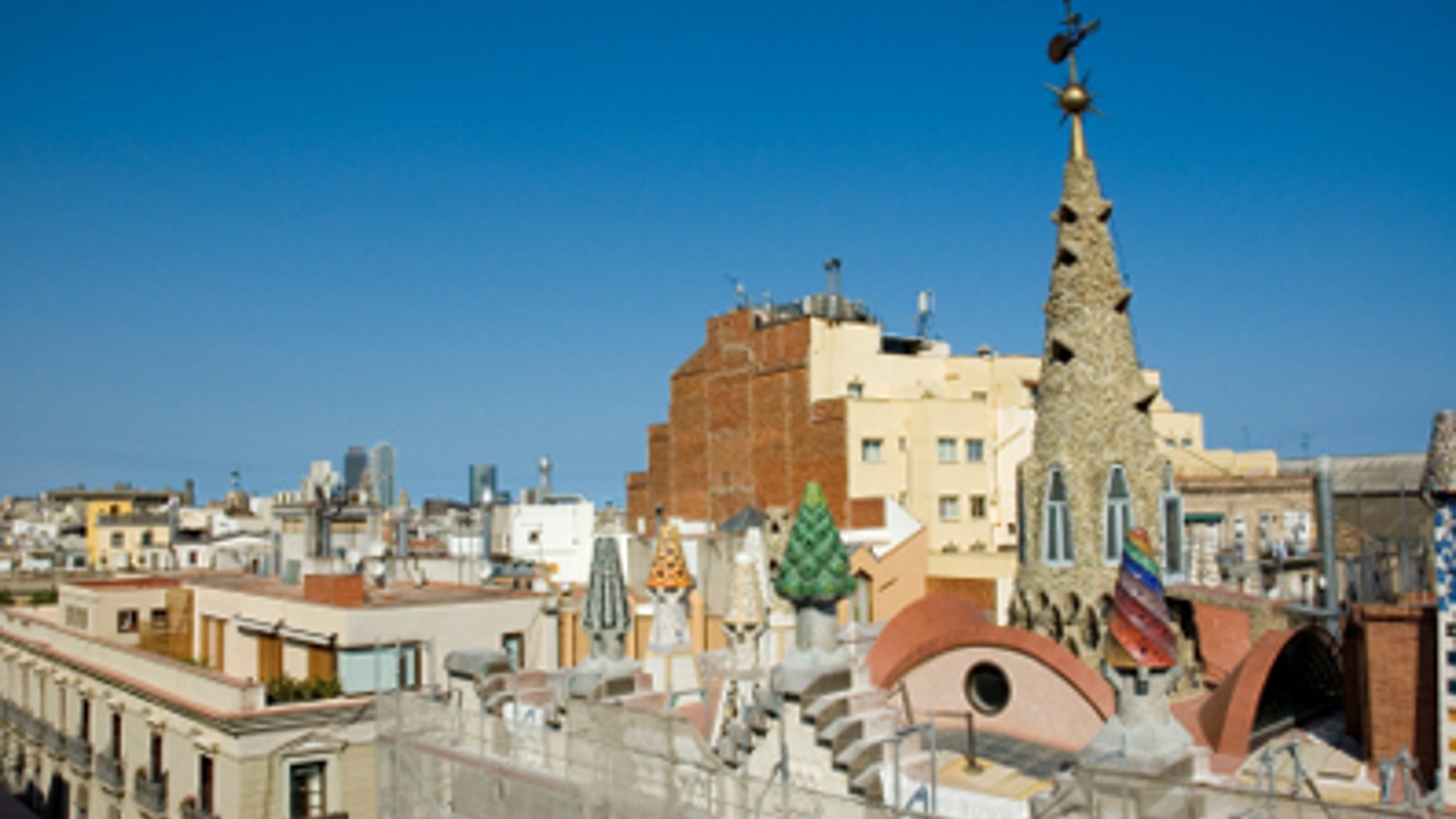 BARCELONA -- An art nouveau mansion designed by the celebrated Spanish architect Antoni Gaudi was officially reopened Wednesday in Barcelona after a seven-year renovation costing $12.6 million.
Palau Guell was built between 1886 and 1890 for textile mogul Eusebi Guell, Guadi's life-long patron who lived in the mansion with his family for 20 years. It was Gaudi's first major undertaking in the northeastern Spanish city and it features early versions of the architect's iconic style such as the use of elaborate ironwork and chimneys covered with broken ceramic tiles.
"A complete renovation of the building was carried out," said Enric Monne i Camps, a spokesman for the provincial government of Barcelona which has owned the building since 1945.
The renovation included repairs to cracked stonework that was causing structural problems as well as updates to the lighting and air conditioning.
The mansion, located on a side street just off Las Ramblas, Barcelona's main high street, has been closed to visitors since 2004.
Tours will resume Thursday with visitors limited to a maximum of 150 at a time.
The mansion is a UNESCO World Heritage Site and was featured in the 1975 movie "The Passenger" starring Jack Nicholson, who plays a television reporter who assumes the identity of a dead stranger.