Gate agent penalized for 'humiliating' late passenger by ripping up his ticket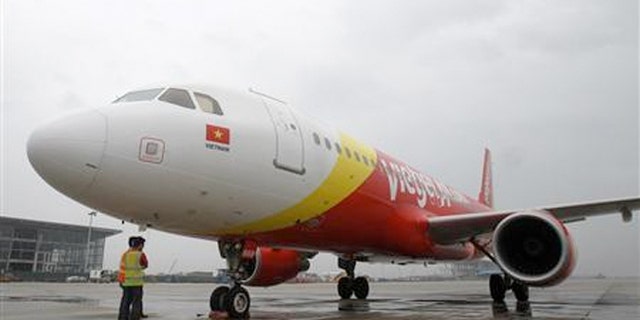 A gate agent with VietJet has reportedly been penalized for tearing up a passenger's ticket after he arrived to the gate only moments before his plane was about to take off.
As reported by 9 News Australia, VietJet passenger Luu Ming Hoang, 43, had actually arrived early to check in for his flight from the capital city of Hanoi to Ho Chi Minh City, at around 5 p.m. But seeing as the plane wasn't scheduled to depart until 5:50 p.m., he went to a food vendor to get a bowl of noodle soup.
FLIGHT ATTENDANT FILMED FALLING OUT OF PLANE WHILE PREPARING FOOD
''While waiting for boarding, I went to eat a bowl of pho about 30 or 40 meters from the gate," he told reporters, according to News 9. "After I finished eating, I returned to the chair to fly and heard the speaker at the airport say, 'Please invite passengers Luu Minh Hoang, the last passenger on the flight.'"
At this point, Luu says he raised his hand and proceeded to the gate, only to be told that he was too late to board. This reportedly happened at 5:41 p.m., or about 9 minutes before takeoff.
"At that time, I was very calm," said Luu, who proceeded to ask why he wasn't being allowed on the flight. The agent then explained that boarding Luu would delay the plane — and to hammer the point home, she tore his boarding pass.
WATCH: HEROIC SECURITY OFFICER REMOVES SMOKING BAG FROM CROWD
In footage of the incident, Luu can be seen arguing with the agent first, and then a nearby security officer. He later told reporters he felt "terribly annoyed" at this, and even "humiliated that my situation was being downplayed."
Fortunately for Luu, VietJet actually agreed that their employee's treatment of him was "humiliating," and claimed to have taken disciplinary action against the gate agent in response, reports Inc.
''The employee's attitudes toward this passenger when delayed, and the act of cancelling the boarding pass, was not an appropriate way to communicate with customers," said the airline in a statement obtained by News 9.
FOLLOW US ON FACEBOOK FOR MORE FOX TRAVEL NEWS
The company also confirmed that her salary, and bonuses, would be reduced as a result of her actions.