Forget the golf balls: 8 must-haves for traveling dads this Father's Day
Forget the ties and golf balls this year.
Make dad say "wow" with something new and innovative that he can use every single day. Fathers who travel for business aren't the only "traveling dads."
We've got every budget and every type of father covered, and rounded up eight travel-oriented gift ideas which will take dad to the gym, to school when he's picking up the kids, across the country on a family summer vacation, or around the world.
Happy Father's Day -- and happy traveling.
1. For the "Like to Travel Light" Dad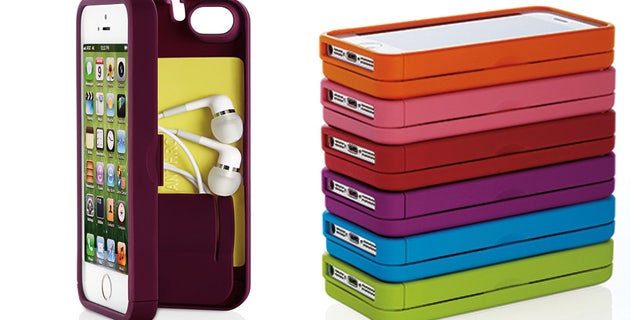 No need to carry around lots of stuff. The eyn, pronounced "n" and meaning "every­thing you need," is just that. This smartphone case has a secret compartment, allowing dad to carry credit cards, cash, ID and even a built-in mirror. Father's Day gift idea: Include a family photo in the compartment for dad to find as he explores his gift.
Where to buy: eyn
MSRP: $29.99
2. For the "Gotta Have A Gadget For Everything" Dad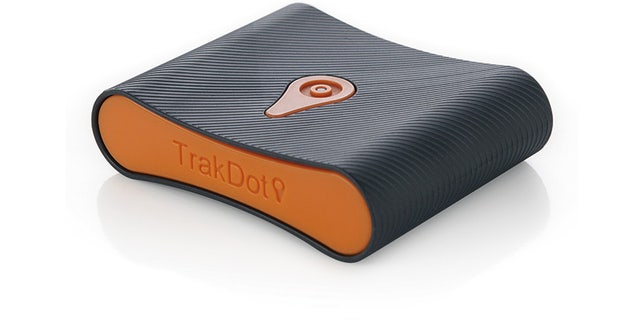 Stay connected to your valuables with GlobaTrac's palm-sized Trakdot Luggage Tracker. Compatible with any cellular device, it fits in your checked luggage, allowing you to track it from check-in to baggage claim. A Bluetooth function allows you to locate your luggage within 30 feet, eliminating the "is that my bag?" waiting game at the carousel.
Where to Buy: Trakdot
MSRP: $89.99 (includes activation fee and 1st year annual service fee)
3. For the "I Need To Charge My Smartphone and The Kids' Tablets" Dad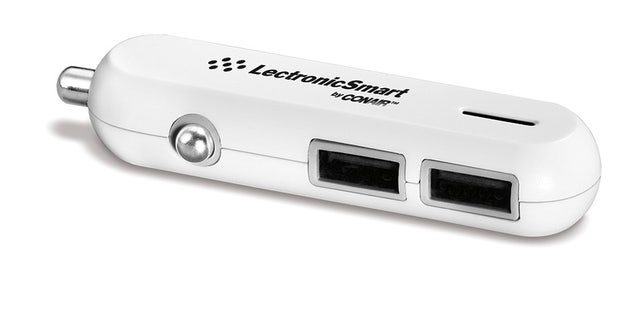 The LectronicSmart by Conair gives you two built-in USB ports with the Dual USB Car Charger for safely and simultaneously charging two electronic devices. Easily juice up your iPhones, iPods, and tablets. Don't let dad lose the battle to charge up his smartphone any longer.
Where to Buy: Travel Smart by Conair
MSRP: $19.99
4. For the "Eco-Conscious" Dad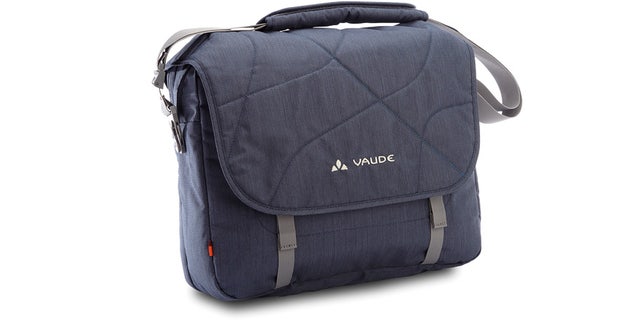 From Liberty Mountain's PET Series is the Shoulder/Computer Bag constructed of fabric made from recycled water bottles. Eco- and business travel-friendly, the bag has compartments for a laptop and other essentials, integrated rain cover and back zip pocket for attaching to a suitcase handle.
Where to buy: Liberty Mountain
MSRP: $119.95
5. For the "Need to Catch ZZZ's When I Can" Dad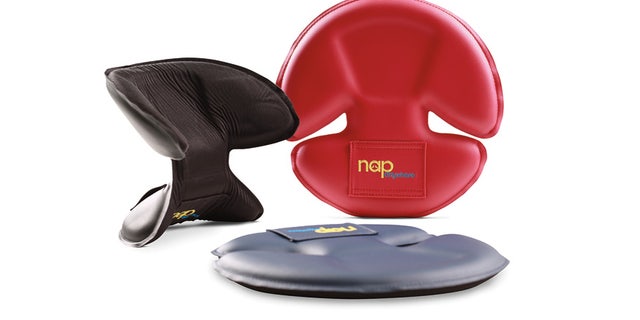 The physician-invented NapAnywhere™ pillow is compact and supportive, and most importantly, takes up minimal room. The pillow wowed the internet last year, and was funded due to a successful 2013 Kickstarter campaign. This pillow can fit inside a glove compartment or a briefcase--perfect for flights, car trips, or even waiting for a playdate pickup in the car. Dad can adjust the custom fit pillow however he likes and avoid pesky neck cramps.
Where to buy: Nap Anywhere
MSRP: $59.00
6. For the "Kids Are Always On My Back and Shoulders" Dad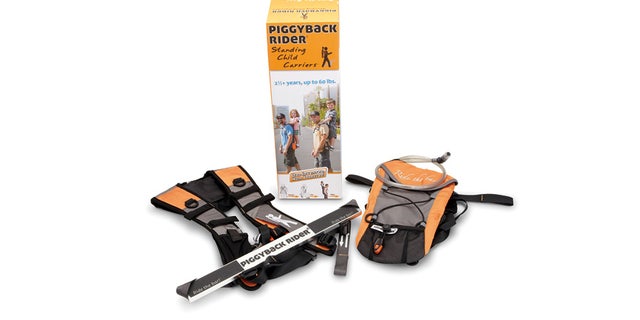 The Piggyback Rider was this year's "Buzz Award" winner at The International Travel Goods Show. Anyone who's ever had a tired tot while out for the day knows it's wise to have a back-up plan, especially if your child has outgrown their stroller. Created by two real-life dads, the Piggyback Rider standing child carrier allows parents to carry a tike over two and a half, up to 60 pounds-- on their back. It functions like a backpack, utilizing a shoulder-mounted foot-bar to distribute the child's weight at your core, enabling a natural, upright walking posture.
Where to buy: Piggyback Rider
MSRP: Take advantage of Piggyback Rider's "Father's Day Special" and purchase two deluxe carriers for $150
7. For the "I'm On The Go and Want To Look Hip While Doing It" Dad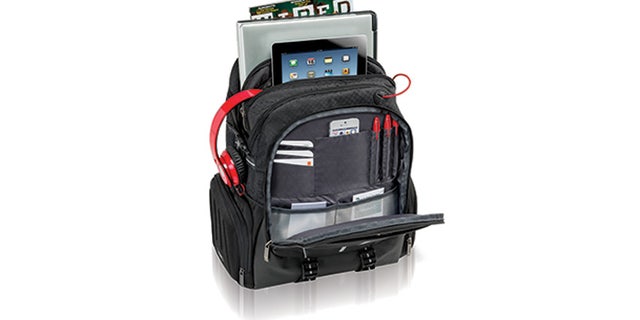 With its padded laptop compartment, organizer and plethora of pockets, Solo's Active Backpack syncs up with on-the-go type dads who like everything to have a place. Perfect for daily trips to the office or the sandbox, the Active Backpack sports a reflective strip for increased visibility. Most importantly, its water-resistant bottom means liquids inside or outside the bag aren't going anywhere.
Where to buy: Solo.net
MSRP: $79.99
8. For the "There Aren't Enough Hours In The Day" Dad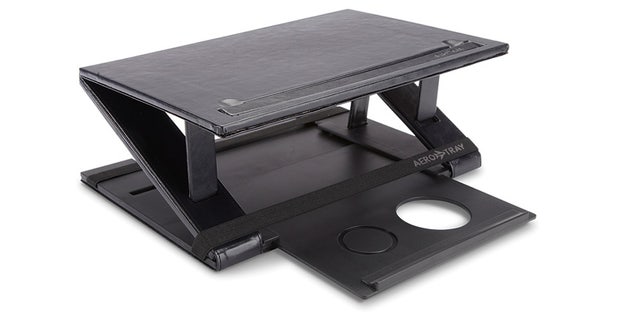 Double your airplane tray space with Aero-Tray, an ergonomic portable work station with a double-decker mode to provide an elevated work surface and cup holder. The Aero-Tray has an inclined keyboard support for laptops, which allows you to comfortably work on your laptop-- even when the traveler in front of you reclines their airline seat. In an age when airline space is shrinking, the Aero-Tray allows frequent flier dads to maximize their personal space in the sky.
Where to buy: Aero Tray
MSRP: $59.95