Flyers Loving World's Biggest Passenger Plane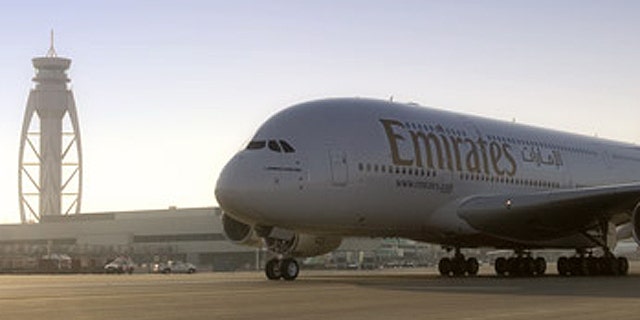 Before they ever leave New York's Kennedy Airport for Paris, tourists pose to take pictures in front of it, as though it were the Eiffel Tower or the Statue of Liberty. But this is not a monument, just a monumental airplane.
Though it has been a slow-seller with airlines, the $300 million Airbus A380 has been a hit with travelers. Jason Digby and his wife Susanne came to New York a day early from Mississippi just to connect to the double-deck jet that is the largest passenger airplane in the sky. Even after 32 months, enthusiasts still seek out the airplane with the giant forehead, and airlines say it draws stronger bookings and higher prices than other wide-body jets.
Some people just want to say they've flown the behemoth, which can carry more than 500 passengers. "It made the flight seem short. I wish it had been longer," said Mr. Digby after landing in Paris on Air France Flight 7, on his way to a vacation in Crete. He was dazzled by the A380's unique tail-mounted camera, which gives a birds-eye view of the plane and everything in front of it during takeoff, landing and throughout the flight. Fliers are also amazed at what it doesn't have—all the engine noise.
"It's quieter than any other plane I've been on," said Benoit Marchal of Paris. He also picked the A380 from among Air France's five daily flights in each direction between New York and Paris just to be on the A380. "I've heard about the A380 for years and I wanted to try it," he said.
Part of the novelty is that they are still relatively rare. Indeed, only 30 A380s are in service at five airlines so far, though Airbus has orders for another 234.
Click here to continue reading this story at The Wall Street Journal